So Here Is My Main Rig. My Only Working One.
Honestly this pc seems to do alright for me. It can sometimes have a little glitch here and there but it is keeping me afloat on steemit. I greatly appreciate the work this old beast does for me. It is in its original dell case which has terrible airflow and looks like well ..... shit. I didn't even bother to include a picture of the front because I ripped its ugly face off to help it breath.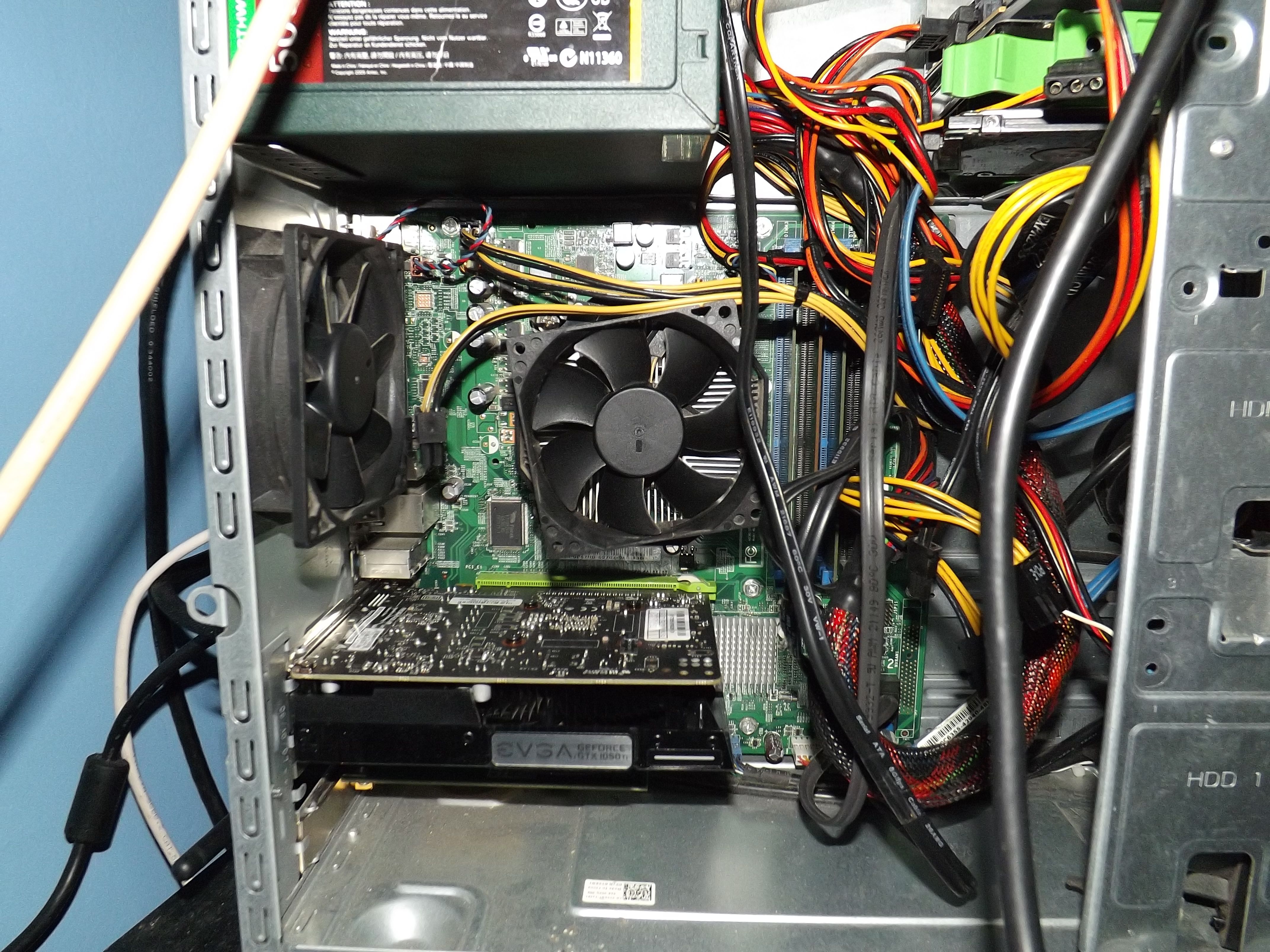 I would love to be able to just upgrade the motherboard and cpu. It lacks any of the good features such as usb 3.0, extra pci-e slots, and a bios that has a couple extra options other than just boot settings.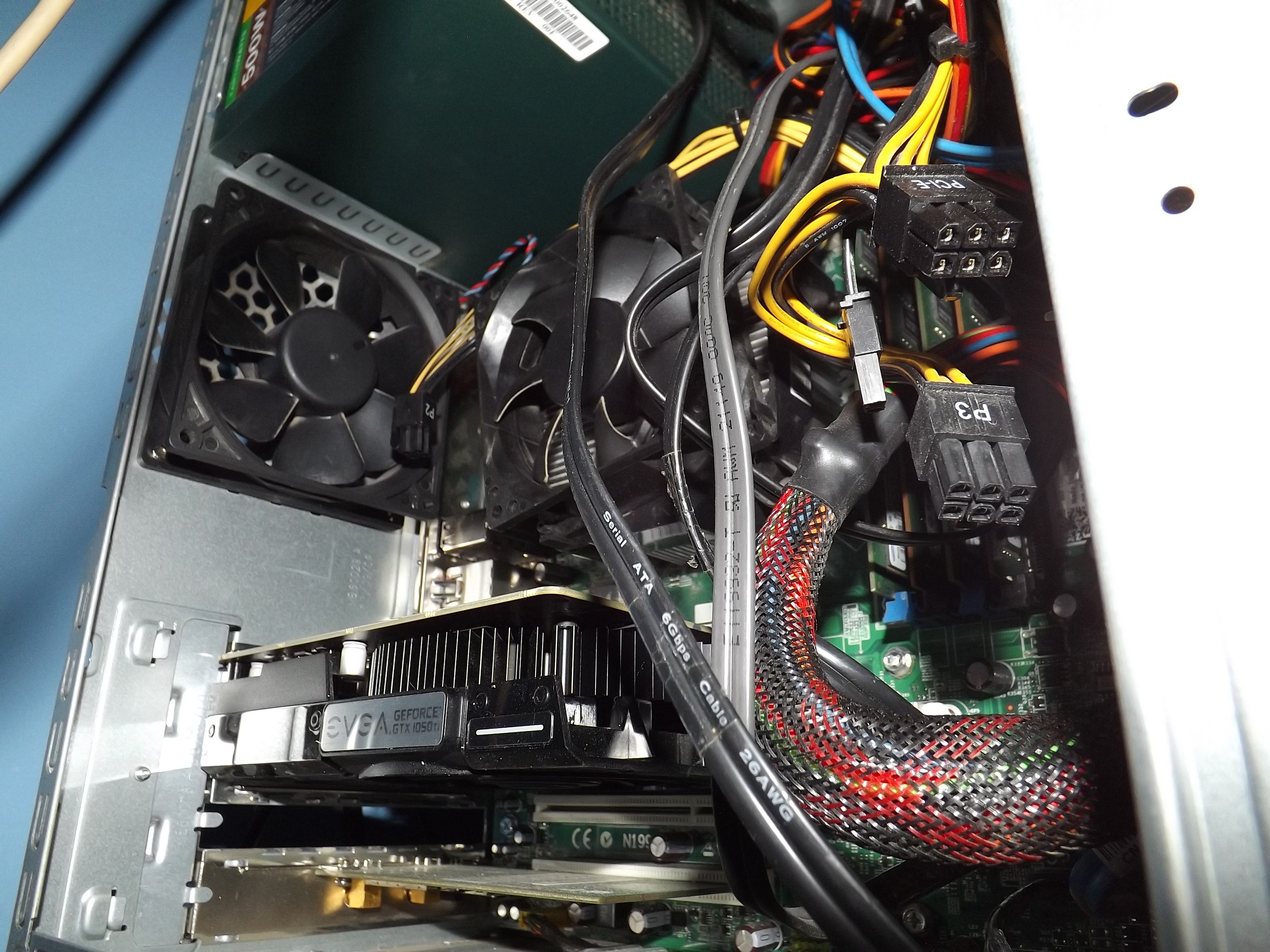 As you can see there is still the old pci slots. My power supply is a decent 500w with all the different connectors I would need to support a newer motherboard and be able to keep my graphics card for now.
You May Ask What Kind Of Work I do Using My PC??
So I use my pc for multi-tasking for the most part. First of all I used to be a hardcore Linux guy. I still use Linux on my laptop just because I really enjoy its low resource hungry Lubuntu distro. I am a budget guy all of the way. My laptop is an old business laptop that a company retired from its office. As for as my pc goes though I have finally switched back to running Windows so I can get into some gaming. I've been looking into some games on Steam and I have a few but it is kind of far from what you would call stable. It likes to have its little errors from time to time. I would like to set it up with 2 500gig drives in Raid 0 but without any pci-e slots or a motherboard that supports bios raid I'm out of luck there for now. I would like my system to be snappy for dual-monitors when I want to watch youtube videos while I am surfing through steem articles or to have a view of my discord chat and OBS will streaming or recording gameplay. My GTX 1050ti does not have much problem while playing games at over 60fps and recording 1080 but switching between applications during the process can quickly lead to mess.
So You Probably Think This Is Where I start Begging For Upvotes For A New PC......... Nope Just Want To See Some Ideas!!!
I would love it if some people could throw some links to build ideas or cpu/mobo combos. Here is some parameters I'd have to go by.
My budget for cpu/mobo would be $200 Max. Lower would be better.
I know this may sound messed up but can we keep it Intel.
I'd like it to be ddr3. I have 8 gigs of ram for now and can upgrade later.
I was thinking of just heavily modifying this original atx dell case or making an open air ghetto box. Case can be upgraded later.
Please share some good ideas with me for a cheap restoration to my pc gaming/multitasking world.