My Entry to "New Format - Week 8 - Pay It Forward Curation Contest - Steem Bounty and SBI Shares" - @thedarkhorse
It is becoming more and more difficult to find good quality work and steemians - bloggers. And doing the tallying - organizing and updating lists for each contest is taking more and more time. So, this morning, I was feeling a little discouraged and tired of doing the thankless work with very little support and feedback - it is much easier to criticize someone for being careless and or lazy, but, it really is not easy to pick out the really good ones.
Just as I was feeling tired and discouraged, bam
I saw this:
el-nailul upvote @freedomshift/first-time-bonus-for-week-8-pay-it-f…
So, I followed the "rabbit trail" ...
Roy El-Nailul (47)
I am a farmer | Tropical Rain Forest Survival Trainer | love to explore, art, adventure and cooking
I then read her post: Morning Page: Have you set your goals on steemit?.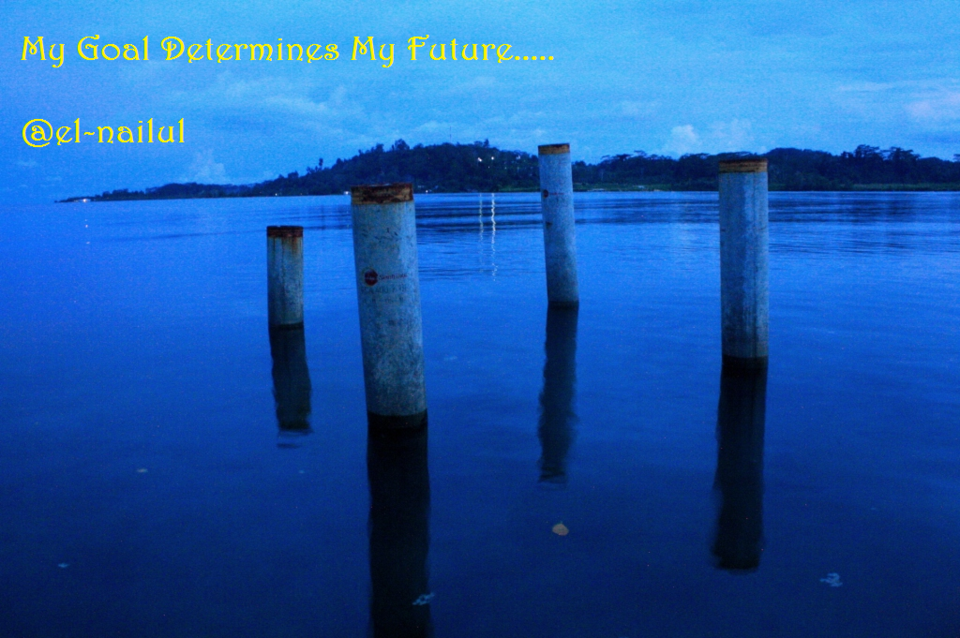 My Goal Determines My Future ...
I only need to read the first two paragraphs to be really impressed:
Our village had electricity ... in 1997 and long before we had one from private company ... I lived in very remote village in North Aceh district, ... Only one monochrome television at that time that placed in Meunasah (Public Building), ... and none of our villager would be able to have one.
One time, I talked to my father to buy one tv ... he managed to buy dual band radio transistor, we were so poor ... encouraged me to think differently; Radio will give you more information ...
At this point, I had to "take my hat off" to this wonderful person and her wonderful story.
And the the real shocker: "9985ba26 El nailul @el-nailul transfer 0.750 SBD to freedomshift Please distribute it to the next week winner, as my support to this incredible community"
Can anyone be not moved by this act of generosity?
Perhaps the amount is not much to you or me, but reading the story, how could you not?
I know that is is a sign, if you believe in such a thing - which I do - for me to get fired up 💥 💪 and submit an entry ✍ this week and not stop! She "Kicked my @55 🐛, and my but (one t only) 🐢"
So, haters will hate and doubter will doubt, but I have stated many times: I am not here to "profit from blogging" and I just got a sign to continue and don't stop submitting an entry.
I know and I know, that it is clear that this is not exactly in-line with the purpose or what @bjgeese is really here for:
Not here to post much and really only on steemit because it's an investment to me. I planned to hold steem for some time and my brother inlaw told me I could make some extra steem while holding. So decided to create an account and lease some power
...
@thedarkhorse is my brother inlaw and the guy who runs the #payitforward curation contest.
And, I also know that this post, Why are you picking on me? Because you are a lazy thief!, is too old for upvoting, but, it is important that it gets the attention it deserves!
This entry is to honor two great steemians, @bjgeese and @el-nailul, and to bring to Y'All great and useful posts to help you achieve success and avoid the traps and pitfalls. I am sure that they agree with me that earning rewards or any other benefits are far from our minds and intentions.
---
🌍 🌎 🌏 🌃 🌄 🌅 🌆 🌇 🌈 🌊 🌍 🌎 🌏
Footnote begins from here.
---
As I have said in various places - I am here to:

encourage
inspire
help
collaborate
and my areas of interests are:
health
wealth
technology
leadership
---
And, upvote is not required nor encouraged
Note to those with low SP (less than 50 SP) - Please Do NOT upvote. I would rather see meaningful comments than any upvotes.
For most newbies with low SP, 120 SP or less, your upvote does not pay IF it is the only upvote.
And upvoting

depletes your SP by 2% for each vote (same as resteeming a post)
regeneration of SP is at 20% per day
So, you get to vote 20% or 10 upvotes for low SP votes each day.
But, No Worries - Help is On The Way ...
All the best! 🌀 🌊 🌋 🌄 🌈
---
Samples:
| Emoji | Code | Emoji | Code | Emoji | Code |
| --- | --- | --- | --- | --- | --- |
| ✀ | ✀ | ✁ | ✁ | ✂ | ✂ |
| ✃ | ✃ | ✄ | ✄ | ✅ | ✅ |
| ✆ | ✆ | ✇ | ✇ | ✈ | ✈ |
| 丐 | 丐 | 丑 | 丑 | 丒 | 丒 |
| 专 | 专 | 且 | 且 | 丕 | 丕 |
| 世 | 世 | 丗 | 丗 | 丘 | 丘 |
| 鰰 | 鰰 | 𧃱 | 𧃱 | 񄖲 | 񄖲 |
| 鰳 | 鰳 | 𧃴 | 𧃴 | 񄖵 | 񄖵 |
| 鰶 | 鰶 | 𧃷 | 𧃷 | 񄖸 | 񄖸 |
| 🌀 | 🌀 | 🌁 | 🌁 | 🌂 | 🌂 |
| 🌃 | 🌃 | 🌄 | 🌄 | 🌅 | 🌅 |
| 🌆 | 🌆 | 🌇 | 🌇 | 🌈 | 🌈 |
| 😁 | 😁 | 😂 | 😂 | 😃 | 😃 |
| 😄 | 😄 | 😅 | 😅 | 😆 | 😆 |
| 😇 | 😇 | 😈 | 😈 | 😉 | 😉 |
| 🚀 | 🚀 | 🚁 | 🚁 | 🚂 | 🚂 |
| 🚃 | 🚃 | 🚄 | 🚄 | 🚅 | 🚅 |
| 🚆 | 🚆 | 🚇 | 🚇 | 🚈 | 🚈 |