This is a curation post, and my entry to week 26 of the Pay It Forward Contest, or @PIFC for short. The contest is an initiative by @thedarkhorse, where we have to feature two promising steemians who write original content and have a reputation of 55 or below but aren't getting the attention they deserve. Below are my featured steemians:
Grace
If you like origami, you'll probably like this blog. Grace (@gmatthe2) is from Australia and is into origami. Grace's blog is all things origami, from tutorials to contests.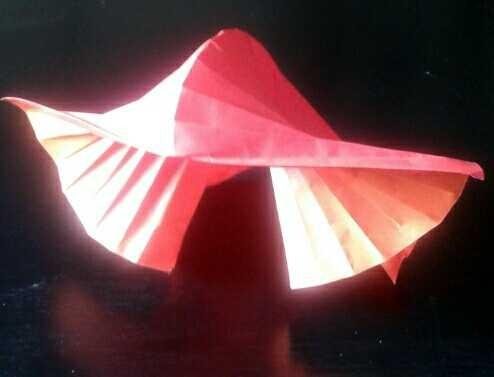 Image source: from the post linked below:
Edit (2018/10/04): a more recent post that fits the PIFC quality requirements came out after I published my entry (the judges can upvote this one if the other one expires):
And here is another tutorial example. It's an older post with a Dtube video tutorial.
The above tutorial post can no longer be upvoted and is a bit shorter than 200 words (the minimum requirement for Pay It Forward Contest entries), but the PIFC entry is the first post anyway, so I guess it should be fine. ;)
Drahries
@drahries is a mother and teacher from the Philippines. She's going through hard times right now and having trouble to pay her Internet bills. According to a previous post, she lacks Internet access at home at the moment and needs to depend on free wi-fi spots to even post on STEEM. Despite this, her writing is quite positive, which you can see from her various ulogs, and also her latest post (at the moment), which is motivating and should be a good read to new users:
She has begun an upfundme campaign to try to gather STEEM to help pay her Internet bills and get her access back:
Edit (2018/10/06): the upfundme post above expired. Here's a more recent one if anyone wants to upvote and help her out.
I hope her situation improves, and maybe she can get some help from the @PIFC contest too. :)
---
Additionally, Pay It Forward Week 26 also requires us to nominate someone that has between 40 and 480 SP who is committed to the STEEM community, to receive support from the Minnowbuilder program (a new upvote service to help minnows grow). And my nomination goes to...
Rent Money
@rentmoney has 221.825 SP at the moment of writing. He not only produces his own content, but also hosts nice contests/games whose prizes usually involve helping promote other small users' content. For example his battleship game, Battle-Steem, and the other games below:
These games encourage engagement between participants, and it's easy to tell that @rentmoney is dedicated to the community.
---
And these were my featured steemians for this time. Thank you for reading (not only my post, but hopefully the featured users' posts too). If you find steemians that you feel deserve more attention, you may also consider entering the Pay It Forward Contest (@PIFC) if you still haven't.