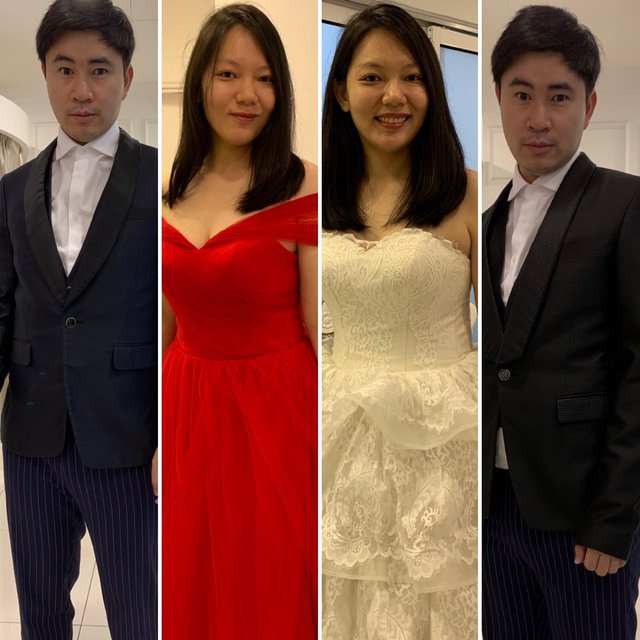 Today was kinda hectic.
We were supposed to get up by 9AM to head over to Pyramid.
We only got to Pyramid by 2PM.
Our appointment was at 3PM !
I parked my car and asked BabyBoo to wait in the car as I ran to G2000, grabbed a black pair of trousers and white long sleeve shirt with a free membership application in.
Then drove my Honda racing car to Korea Artiz. We got there in time by 3:02PM. 2 minutes late. We didn't have any late penalties. Thank God.
BabyBoo was first. She tried gown after gown. Total of about 12.
After she was done, I was hoping to put on a fashion show.
But I only put on 5 of them.
The big day is tomorrow.
We have to get there by 9. Traffic jam will be a concern as it is rush hour by 8. That has got to be factored in.
I hope I can post some good news about what happens tomorrow.
I still have work to do in the mean time. A few clients for copywriting to attend to. gulps
Posted using Partiko iOS