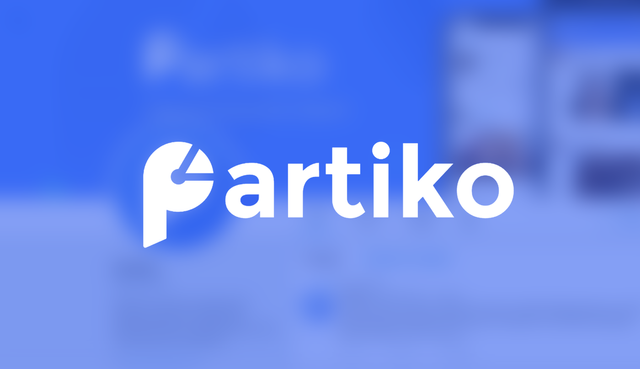 ---
Yesterday, or rather, the whole last week something happened, which didn't get the publicity it deserved.
Something that could change the future for Steem by attracting ten-thousands of new users.
@partiko made a big huge move.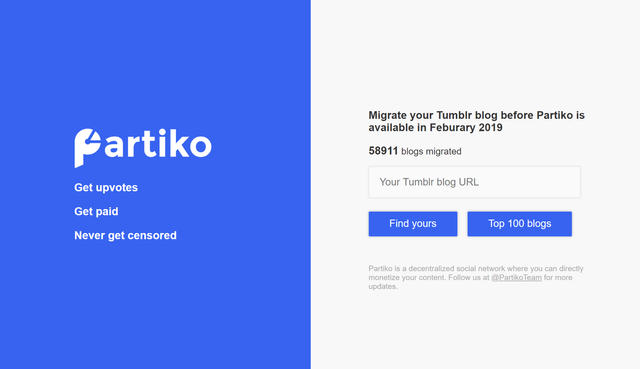 ---
Partiko's Move Against Censorship
On the 12th of December (7 days ago) Partiko released a statement on twitter, towards tumblrs recent ban against all pornographic content.
Not only did they make a statement - but they also created a tool which allowed any Tumblr-blog owner to save & backup their own blog. Just 2 days after the announcement, they backed up over 10,000 blogs.
And fast forward to today, over 50,000 blogs have been saved.
Partiko is going to bring masses of people to Steem
As it turns out, once Partiko is ready for them in February 2019, all of the 50,000 blogs are going to be available.
Do you know what this means?
Possibly over 50,000 people will come flocking to Steem. People that aren't primarily interested in making money, but in just wanting to be able to post their content, without being censored.
And do you know what the best thing is?
Partiko's path? Deliever first, cash-in later
All of this is being done, without Partiko relying on Steemit Inc. delegations. They're not even taking benefactor rewards.
I'm a big believer in judging people (& projects) on their actions, not only in their words.
And the fact is, Partiko so far has always over-delivered. Especially when looking at what they've received in return.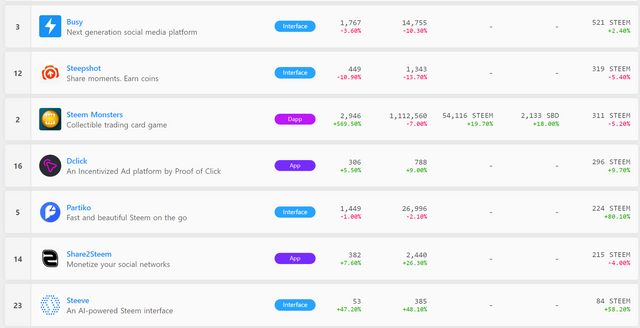 Based on the data of Steem Apps, it is the 5th biggest project (out of the 25 listed there) sorted by Daily Average Users, (not yet counting passive users and voters due to missing blockchain data) but they have only received 224 STEEM in a week.
That's nothing compared to the value they're bringing.
Only recently, over 200,000 Steempower were delegated to Partiko from the Steem community - which is not that much, considering most bid-bots based on postpromoter forks (which require pretty much 0 skill) have more Steempower than that.
However, that's not what Partiko is about.
Partiko has a plan: Bringing new users to Steem
When I was on Steemfest3, one of the best presentations I saw was the one from Partiko's founder @crypto.talk.
The way @crypto.talk presented, reminded me very much of how Steve Jobs would present new apple products.
I even told him that myself and his answer?
I do watch a lot of Steve Jobs
I had to chuckle a bit when I read that. :D
But I don't want to go too much off-topic. What I want to explain with this story is that everything Partiko has done (which was heavily influenced by its founder) has been done with a plan.
They didn't rely on funding through Steem, instead, they brought value with a superb app for android & ios.
And after providing that value, advertised in a smart way by adding the little posted using partiko text under every comment & post made via the app.
Will Partiko be what Steemit should have been?
But what about the clickbait title? What do I mean with that? Can partiko really become what Steemit should have been?
Well. I don't believe in talking about topics for the 5th time. (Steem Apps wouldn't have been developed in 2 weeks if I'd be that kind of a person.)
Fact is, Steemit Inc. realized they focused on too many things at the same time - and decided to switch completely on blockchain development from now. And I 100% agree.
They should have done it from the beginning, but afterwards one is always smarter and who am I to critique someone for that.
However, what this means is that Steemit Inc didn't focus completely on making Steemit the best social platform it could have been - otherwise we would have a much more advanced Steemit.com (condenser)
But Partiko is doing exactly this!
Partiko is focusing completely on making people feel welcome on Steem
Partiko is doing exactly what Steemit wasn't able to do (not saying it's their fault, just stating a fact): bringing people to Steem and keeping them. (I'm talking retention rate.)
That's why I brought up the Tumblr initiative because this shows exactly what their focus is on.
And more accurately, this is their roadmap:
Q4 2018: Partiko Messaging for iOS, Save Tumblr campaign
Q1 2019: Wallet, Tumblr user migration
Q2 2019: Build better onboarding experience
Q3 2019: Growth campaign
Q4 2019: Partiko Exchange
---
Now, to close this post up, I would like to share a 1-minute video, recorded of @crypto.talk at a private event on Steem Fest 3:
And to answer a possible question: Why am I writing this post?
Well, I'm just excited to see that we've got our own Steve Jobs on Steem - and his name is @crypto.talk.
And his product?
Partiko
---

Do you believe that my work is valuable for Steem? Then please vote for me as witness.