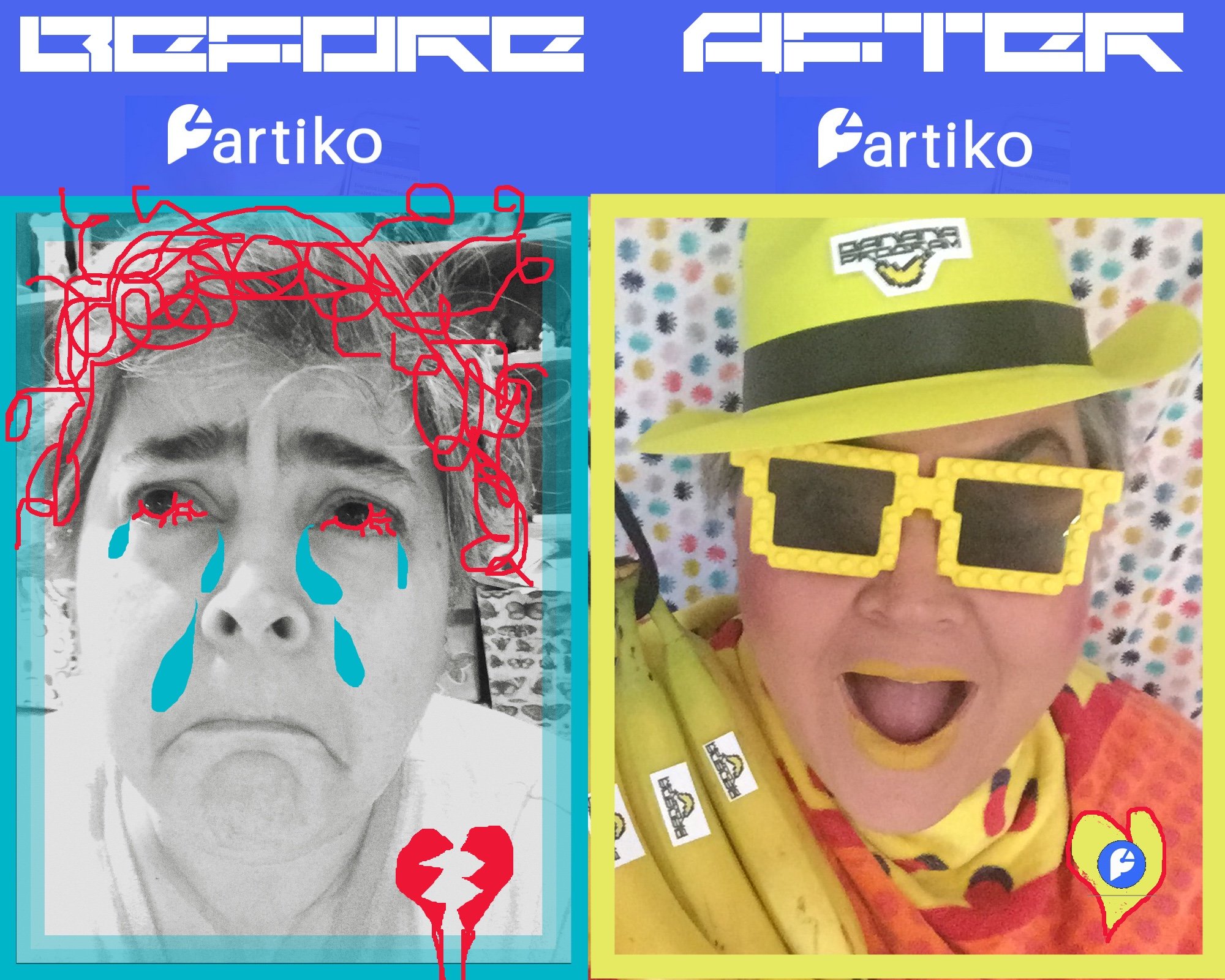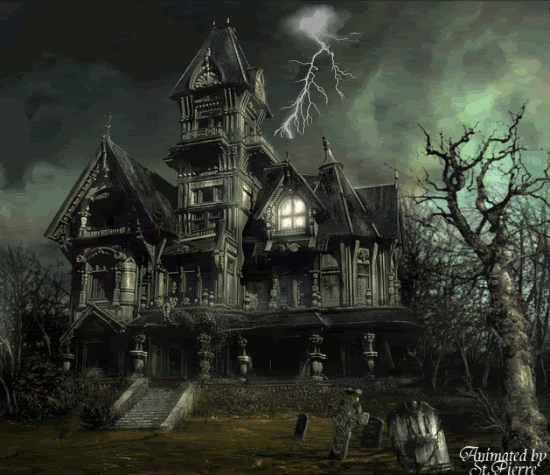 The days on Steemit were long and dark before the Partiko app. Using the desktop version of the steemit.com website with its dysfunctional search query, never getting sound notifications when someone replied or voted on posts……so many users losing hope due to not getting any activity points, and not understanding the overly complex system…..darkness became normalized.
Every time I went out with my trusty iPhone, I had to leave Steemit behind because the site was not easy to use on mobile, and the available Steem apps were not user-friendly and really they didn't work well at all, all of them clumsy and amateurish…….these were the dark days…………..it felt very anti-social on a so-called social media site…..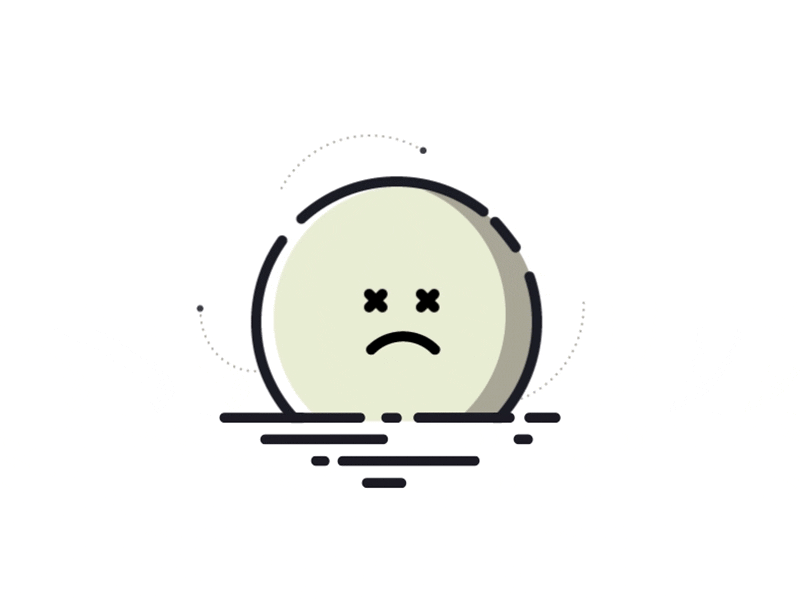 The dark clouds continued gathering strength and formed a thick cover, almost completely blocking the sunshine. Users crumbled under the weight of the thick unfriendly clouds and the careless structure of the steemit platform, no activity points were programmed, and the whales getting fatter from bidbots, everyone having to buy upvotes………….this continued on, day after day, week after week, month after month…year after dismal year……
So disheartened by the absence of a clean, fast and beautiful Steem mobile app, I lost all hope for the future of the Steem platform gaining mainstream appeal. Even the most average of ants knows that mainstream adoption of decentralized social media needs a fast and good mobile app. Without a decent mobile app, Steem would never grow into any meaningful size, unless DLive took over and redefined Steem as a substitute for YouTube.
The dense and idiotic clouds continued their ugly descent into Steem's protective atmosphere…….as more and more users abandoned the site, plunging the Alexa ranking further down and down.
Until one day, a tiny ray of sunshine broke through the dense clouds in the form of a small autonomous canoe which came from Silicon Valley……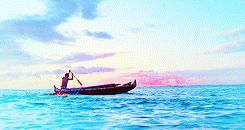 But who was this person in the canoe?
The canoe contained a talented, humble and friendly AiRBNB programmer named @crypto.talk. His mission was to create a fast and beautiful app for the Steem blockchain…… He was determined to get it right and to make users feel good with earning activity points..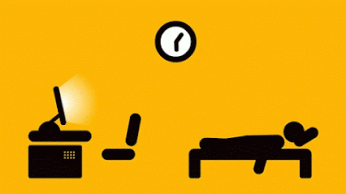 He came without trumpets or tuxedos, without whistles or music, without confetti or tinfoil. He came without warning, he came without demands. He came bearing gifts from a land far away, where pelicans dance and technonauts sail on programmed ponds.
He came with his trusty paddles which he so deftly wielded, carving out Swift movements and native Android strokes into the rough and amateur-hour Steem seas, which had confounded so many others before him.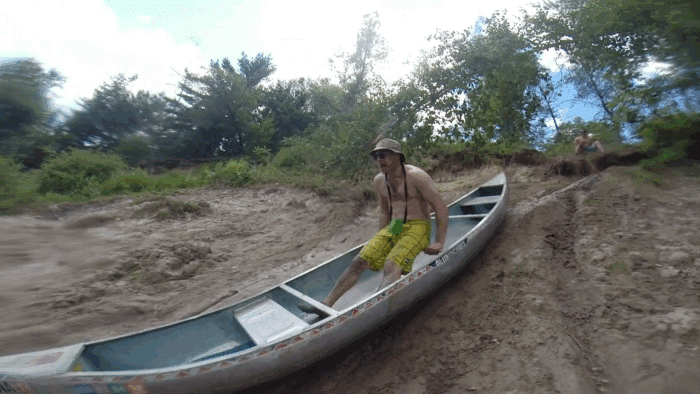 I was browsing mindlessly though the bot-upvoted shitposts on the trending page one day last week, and I began noticing comments all over the Steemitverse that said, "Posted using Partiko Android".
I began to get curious, so I decided to download the app and give it a try. After using the Partiko app for several minutes, I was immediately blasted by a powerful sun ray, which tore through the dark atmosphere, and bore a tiny hole into my brain.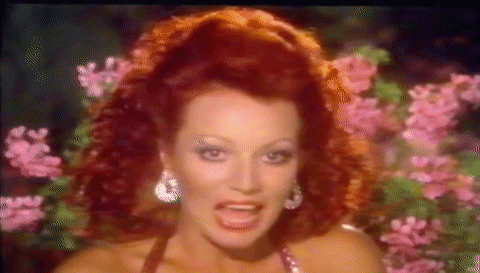 I looked out the window to discover a bright and happy sun looking directly at me. I couldn't believe my eyes!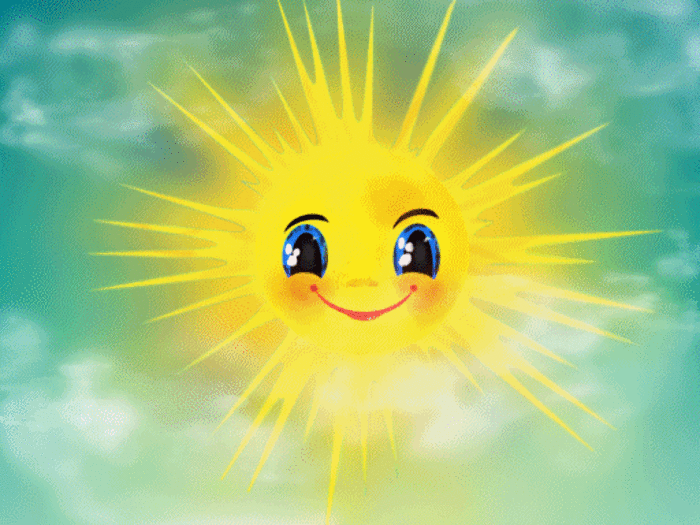 "THIS IS IT!" I exclaimed.
"THIS IS THE MOBILE APP WE'VE ALL BEEN WAITING FOR, IT CAN SAVE THE STEEMIVERSE!"
I went to the rooftops, mountaintops and bell towers, and blasted this message with all my might into the ethers…………only to realize that everyone was too busy paying the bidbots to even take notice of my epic missive……

But even though my memo was not received by the big fish, it was still the start of a new day, with users feeling happy, content and engaged.
Partiko gave people hope, in the form of activity points, +10 points for logging in each day, +30 points for creating a post and +10 points for commenting on other people's posts. Without these activity points, Steem is a dull, depressing experience for 99% of the people.
The yellow sun inspired me to start a project to help users feel the sunshine again…….and the project name is Banana Program, which helps to introduce new users to Partiko, and to combat boredom and isolation. This program was inspired by the Partiko app. It's unofficially sponsored by the @stupid account.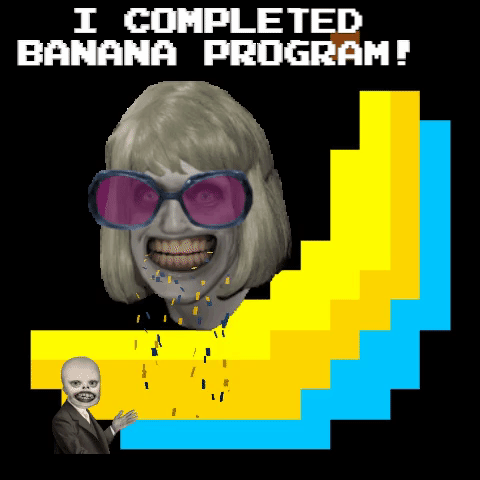 To participate in the Banana Program, read the rules and follow @stellabelle: https://steemit.com/partiko/@stellabelle/banana-program-new-steem-project-designed-for-bored-humans
Cheers,
Stellabelle
Posted using Partiko iOS