We had a strawberry moon here in the UK yesterday evening, not sure what that means but I thought I'd get the camera out to try and catch it. I've not taken photos of the moon in many years and that was evident from the results as I had the ISO set too higher and struggled with focus.
ISO relates to the sensitivity of old film and translates to digital technology. The brighter the environment the lower the ISO film used and the opposite for dark situations. For example you may use ISO 100 on a bright sunny day and 400 when cloudy. The higher the ISO the more sensitive the film but the more grainy the results will be. My results were very grainy!
Catching the plane was a complete fluke!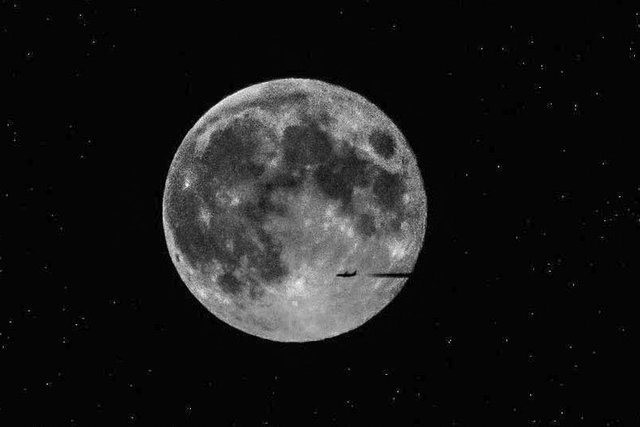 Posted using Partiko iOS