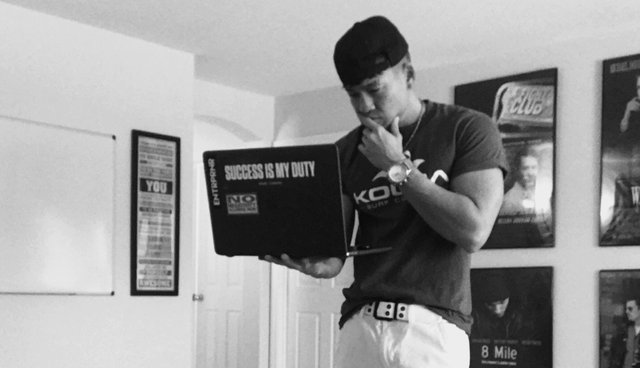 What's up STACKERS!
It's been a few days since the hard fork (HF 20) and everything seems to back on track! 💁🏼‍♂️
I've takin' a few days off to recharge my batteries AKA voting power and resource credits. 🤣
There were a few speed bumps with the hard fork but that was totally expected. I even talked about it in my last post, just have some patience.
There were a few people bitchin' and complaining like usual but that's ok... someone has to do it. I just don't want to waste my precious time doing it and I'll just let those who wants to... do it for me. 😉
It's currently the weekend and while most people are out and about enjoying themselves... we will see the "Steem Blockchain" back to normal by Monday (fully powers up that is). 🙋🏼‍♂️
I'm planning to start voting again by Monday while I adjust my steemvoter time for the new voting system (from 30 minutes to 15).
As you guys know, I do manually vote for people most of the time but do use an steemvoter for my most active "Steem" buddies.
If you want to be on the "STACKIN" steemvoter, all one has to do is become a really active STEEMIAN and I'll find you (commenting on my posts will get you noticed the most). 💯
If you want, you can follow my steemvoter by adding "STACKIN" below and get some decent curation rewards from my posts.
http://steemauto.com/dash.php?fan=stackin&i=2
Just let me know if you do. 👨🏼‍💻
Things are looking positive after the hardfork 20. Yes, there were problems but that's totally fine because without problems, it means that they are not doing shit! In other words, you want problems. 😀
Keep On STACKIN! 💞
~ Charles Fuchs
For those who's interested in following my "Content" and "Daily" Posts... you can just follow me @stackin to get my updates.
Posted using Partiko iOS