Creditum Experience Better Banking. Get Your Free Account. Your Mobile Bank Account With IBAN & Debit card.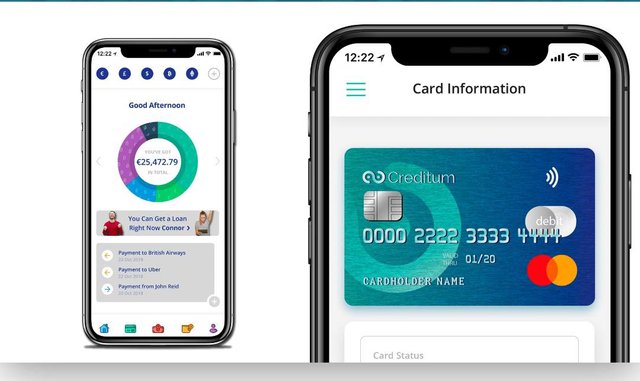 Experience BetterBanking.
Get Your FREE Account.
Your Mobile Bank Account With IBAN & Debit Card

REGISTER MY FREE ACCOUNT
9 6 1
FREE Accounts Remaining




Featured in
Disclaimer: Creditum Limited maintains this page for your personal information, education and communication. You may download material displayed on the website for non-commercial & personal use only, provided that you retain all copyright and other proprietary notices contained on the materials. You may not, however, distribute, modify, transmit, reuse, report, or use the contents of the website for public or commercial purposes, including the text, images, audio, and video without Creditum's written permission. Your access and use of the page is also subject to the terms and conditions and all applicable laws. The materials displayed on the page may contain inaccuracies and typographical errors. Creditum Limited does not warrant the accuracy or completeness of the materials, advice, opinion, statement or other information displayed or distributed through the page and reserves the right to correct any errors or omissions in any portion of the page without any notice. Creditum Limited does not accept any responsibility or guarantee about the present position as to the financial soundness of its products or for the correctness of any of the statements or representations made or opinions expressed.
Point of Sale Visa Transactions (includes card not present)GBPEURPoint of Sale Visa (POS) transaction (UK)00.57+1.25%Point of Sale transaction (Visa Europe €)0.50 + 1.25%0Point of Sale transaction (Visa Europe non € excluding UK)0.50 + 1.25%0.57+1.25%Point of Sale transaction (International)0.50 + 1.75%0.57+ 1.25%
ATM withdrawal transactions at Visa ATMsGBPEURATM withdrawal at Visa ATM (UK)0.501.15 +1%ATM withdrawal at Visa ATM (Europe €)1.00 + 1.25%1.25%ATM withdrawal at Visa ATM (Europe non € excluding UK)1.00 + 1.25%1.15 + 1.25%ATM withdrawal at Visa ATM (International)1.50 + 1.75%1.50 + 1.75%
*Up to a maximum of 24% APR
Posted using Partiko Android