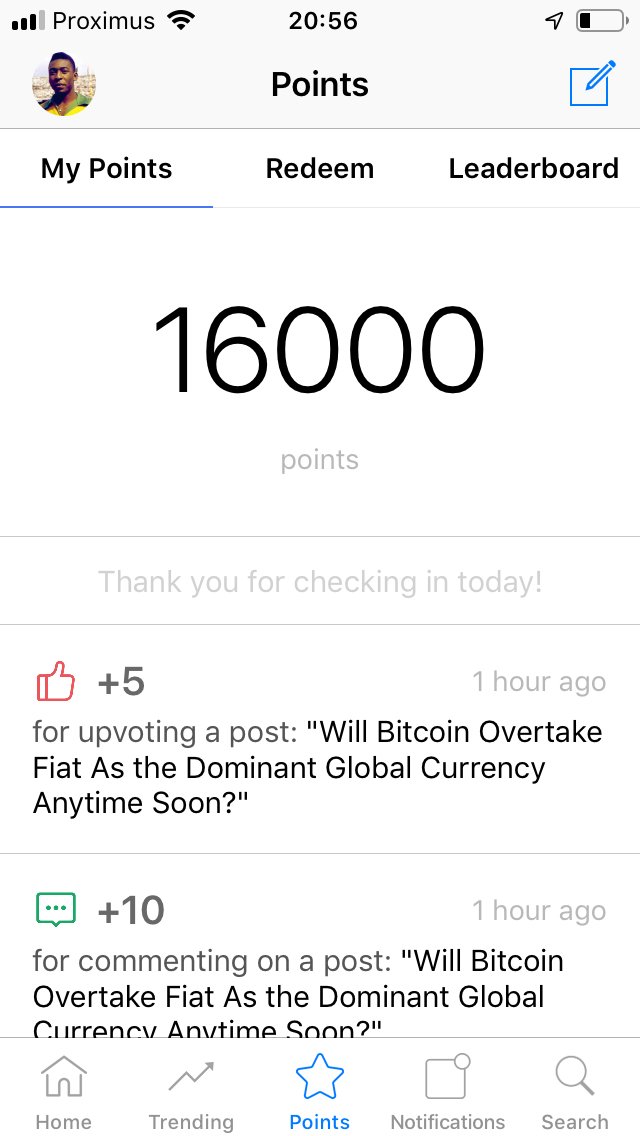 About a month ago I started using partiko. And now, I am already 16000 partiko points richer.
So what?
Well, they are worth around 0.70 USD in upvote value, if would redeem them.
And that all from just using the app to vote, comment and post...
Which I would have done anyhow, but via another platform, that doesn't give out those points. And what is even better, Partiko doesn't claim any benefactor reward, like other dapps!
How nice is that!
Sincerely,
Pele23
Posted using Partiko iOS