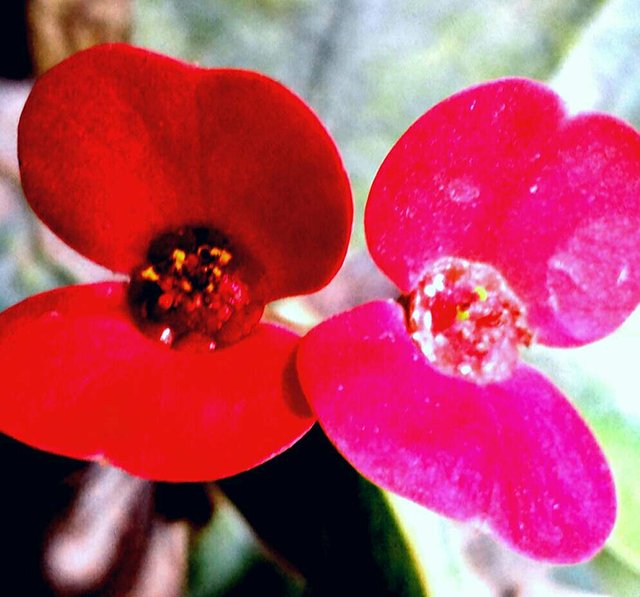 Captured from a Samsung A6
Crown of Thorns Petals
An entry for @eii's #mydailycolor challenge
#Wednesday-Red.
And @mermaidvampire's #steemproof of work.
The object is similar to my bnw entry but has different angles and set into macro photography.
Some rules are applied to @eii's and so, check it out here: My Daily Color Challenge and here's the different color entry of the day from Monday to Sunday:
■Monday~White
■Tuesday~Green
■Wednesday~Red
■Thursday~Blue
■Friday~Yellow
■Saturday~Orange
■Sunday~Black and or Black and White
So, hello everyone...,
Check out also @eii's #mynegativephotography and #myinsectphotography. If you happen to drop by at @eii's page you'll see, it has a lot to offer especially to the red fishes, the challenge is cool where you can show your true colors of your day,😄.
Hello to @fycee and @cinderz please take a look at this and have some fun.
Have a good day and...
Thanks✌
Posted using Partiko Android