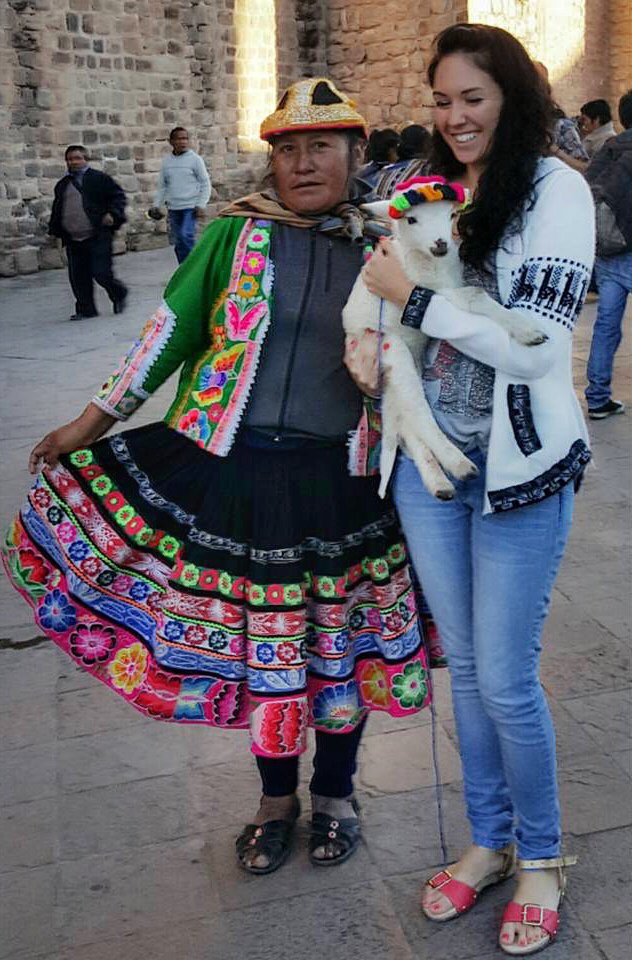 It's cold in Cusco, even if you go in May, like I did two years ago.
So you definitely need a sweater! And a lamb to cuddle with, obviously.
You can find wool sweaters all over town, so only go with a suitcase that's half full!
That's something I can recommend for pretty much any trip...
Bring half of what you think you'll need, and double the money.
Best part about wool?
It doesn't smell even if you wear it 10x in a row (easy test to find out if it's real, haha).
Basically the perfect travel item for cold weather.
If you're feeling really cultural, maybe you can even pick up a traditional Incan skirt like the one this lady is rockin!
Cause I mean, is it even really winter weather if you're not wearing alpaca wool and holding a lamb? 🤷🏻‍♀️
Posted using Partiko iOS