Hello Steemit, I'm Here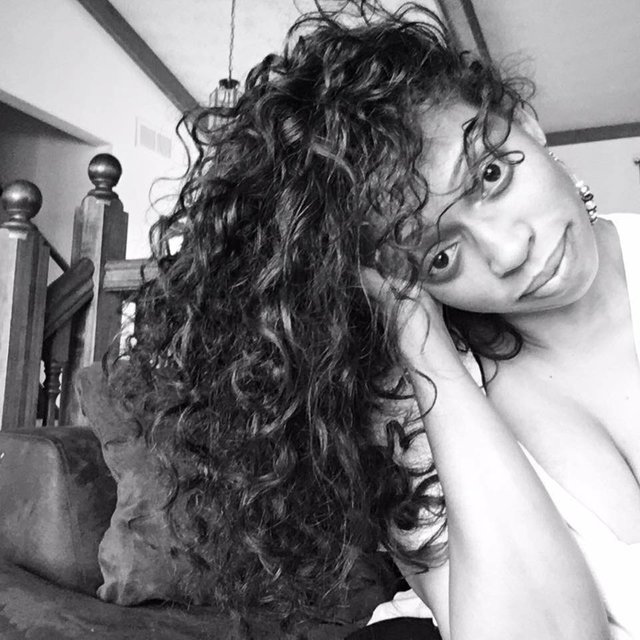 Where do I begin........
Hello steemit users my name is Gabby, I'm finally making my first post here. I'm very passionate when it comes to cars, old school classics to be exact. I'm sure you all could have guessed that by looking at my username. I'm a loving mother who knows no limits when it comes to the care of my children. I'm also the wife of @slickhustler007.
I'm not your average woman and here's why:
Although I love doing girly things such as interior decorating when it comes to our home, I also enjoy doing yard work around the house. I was surprised when I learned that my husband and share both shared a strong passion for fishing. Don't tell him I said it but I'm the better fisher lmao. I'm always first to make a catch and tend to catch the most each time we go. Except the entire time we were salt water fishing in Florida.
Sharing a passion with my husband........
I recently took the time and learned how to ride a motorcycle so I could share bonding time with @slickhustler007. I've always had the mindset that I wanted to learn how to ride and once we got together and I realized how much riding meant to him, I decided to learn as well. I love how he took his time to show me the basics before I went to the actual class. I'm surprised he was so relaxed about me riding his motorcycle because I know that's his baby. Although I don't have a motorcycle of my own right now, I'm looking forward to having my own bike real soon.
A Mother's duty is never done.....
I'm always on the go when it comes to my kids because to them mommy never gets tired. Don't get me wrong I love all the duties and challenges that has arrived during motherhood; sometimes a break would be nice lmao. The kids just have this mindset of "mommy will take care of it" and apply it to everything, I love them to pieces anyway. Our baby girl Angel is already a steemit user thanks to daddy shark. @ddlee loves to draw and has an imagination out of this world so I just let her be great.
I Think I've said enough for now......
My intentions for this account is to share my life moments with you all here on steemit. I've stepped away from Facebook and instagram to learn the process of blockchain technology; something else my husband is teaching me. Thank you for taking the time to read this introduction and I look forward to networking with you all.
Posted using Partiko iOS