Time flies,
Last year when Team Malaysia had its first Meetup ever at Big Hug Burger we had so much memory built together - especially when food is related.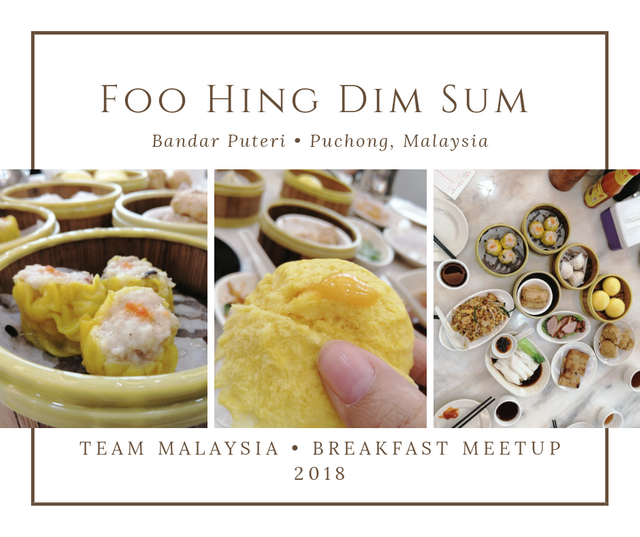 And this round was no different as #teammalaysia celebrated its last 2018 meetup with one of Malaysia's well loved breakfast, the yummy dim sum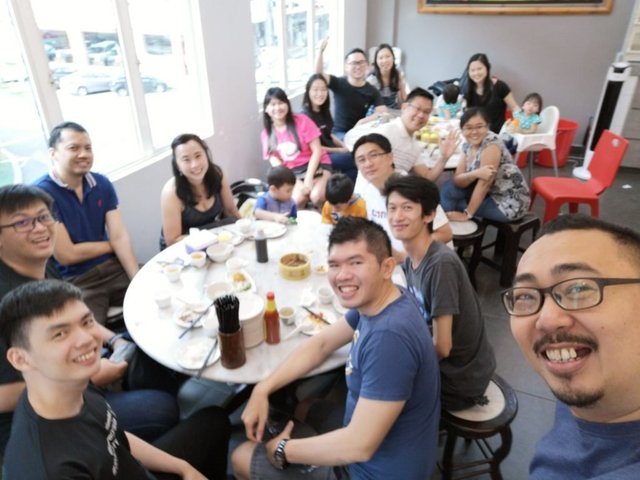 Courtesy from @bitrocker2020
It is no wonder with the direct translation drops of hearts this cuisine has indeed captured many hearts because you literally could enjoy many tiny yummy presentations together; and the bigger the company, the more you could try out together.
And this round we drove all the way, miles away to one of the Malaysia capital's hot spot for dim sum, in another growing town that offers sight for sore eyes and tickling to taste buds delicacies with a budget that does not overly harmful to our wallets.
Note that dim sum worldwide does have its reputation of cut throat prices and the fancier they are, the deeper the wallet hole
So let's see some of the yummy dishes my side of the table has to offer.

This yellow wonder with oozing sweetness does attract many of our eyes, although it doesn't look fancy but the filling inside was where patrons go after.
I like the part is where though it is custard it isn't incredibly sweet. Most shops will end up making it taste like melted candy inside.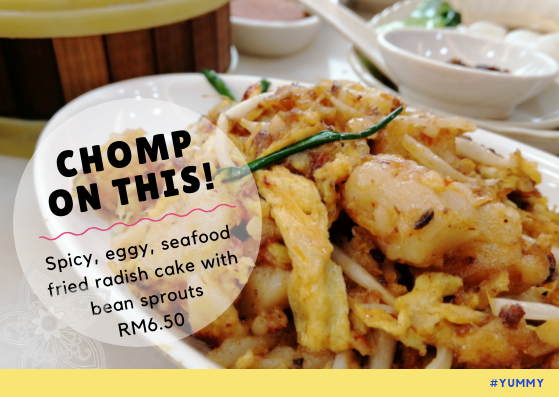 Radish cake has been one of my home town's well sought after savory dish. Instead of the usual fried rice, they have used an alternate carb based ingredient such as radish (white carrot?).
Unfortunately though the taste has enough pinch of spiciness with all the well added ingredients like egg, and even with tiny prawns, the radish cake texture was a little soft (watery) to my liking.
Of you're not super particular with consistency texture, you should be really be happy enough.

This has been one of my family's favourite dim sum where my mom loves to make this for her family to enjoy at home, and this I must say that the Foo Hing restaurant did a really good job in terms of consistency and its juicy flavour.
The pastry skin that holds the meat together was nice and not too thick, which can be tricky to make to either too thin till it tears during steaming, or too thick where you can taste the flour more than the meat.
Another plus point to it is that I always like to add salted egg into the mix especially the top of it, and these beauties have won my heart over.

I usually do not like to have duck most of the time, not to mention the fat that associated with it, but this was surprisingly good. The meat was tender, the saltiness was just right; so even though you know well enough this is quite fattening you wouldn't say no to it.
Overall if you are going together as a huge group this place is good if you are game enough to wait for the queue.
Thanks to @aaronleang 's patience and pain (to wake up and arrive much earlier than us) to make this Meetup happened with no hiccups, together with @joannewong.
Thanks to @superoo7, @buzz.lightyear, @alvinauh, @awesomianist, @khimgoh, @zord189, @helenoftroy, @irenechew, @velriey, @fundurian to make time to come over too.
Sorry that I didn't manage to catch up with each and every one of you but looking forward for more opportunities in 2019, which is now literally around the corner!
A blessed, joyous, progressive, healthy, peaceful, colourful 2019 ahead to you all!
Posted using Partiko Android