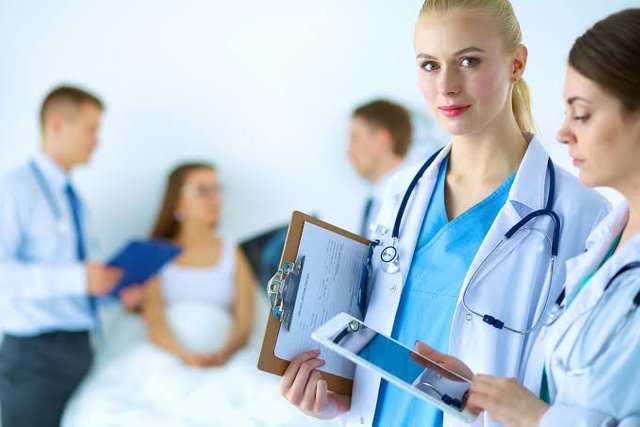 Cryptocurrency made huge headlines in the last quarter (Q4) of 2017. The massive growth in cryptocurrency market capitalization brought this market under everyone's attention. The earliest adopters with good foresight dived in, although the majority of the world population has seen the benefits that underlies the market and have all come on board
The cryptocurrency market witnessed a bull run and so a good number of usecases are providing positive returns (ROI). But some of these usecases, like data and marketplace were doing fine even in the bear market. Another huge category is the healthcare — although with few participation — have done pretty well going by the few projects that did target this usecase.
While cryptocurrency attracted so much adoption, the market has consequently been saturated. To overcome this, important steps are being taken by cryptocurrency exchanges such as Binance and some other new exchanges aim to offer varieties of crypto-fiat pairs. This move will help ease entry into crypto market, but a larger part of the population require a nudge. A start up blockchain project is going to deliver that nudge.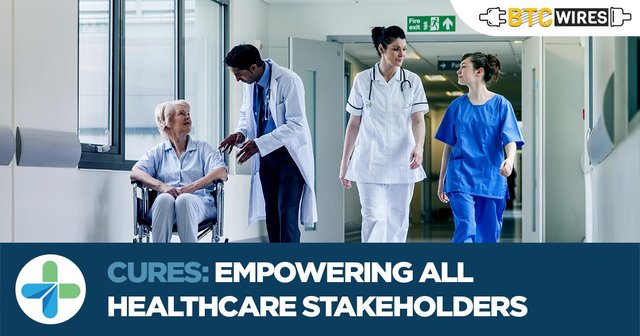 Cures Token and the Crypto Market
Cures Token is creating the largest medical and healthcare market-hub in the world, and the company is leveraging blockchain technology to secure this extremely sensitive and valuable sector. Cures token allow users to get quality medical care and also have access to third party healthcare applications store (HAPP).
Cures is applying 6 major factors that are extremely appealing to the masses:
Cures token could very well be the blockchain project that makes cutting-edge healthcare a reality, and that only means better healthcare facilitation for the world. It is clear that people value their health above everything else. And now a blockchain product is targeting what people cherish the most — this will surely have some degree of impact in bringing the wider market aboard the cryptocurrency community.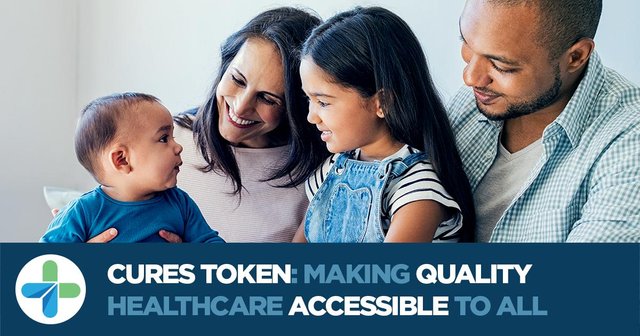 While vast majority of people cherish their health, the potential improvement in healthcare alone might not be enough to attract some. Thus the reason why cures has developed other factors
Money ( Electronic Health Record)
The global healthcare industry is worth a massive hundreds of billions and comprises of major players across several countries. Hence, Cures is creating an Electronic Health Record where customised users data will be stored. The company is offering people an opportunity to monetize something everyone has — personal genomic data. Until now, people haven't been able to drive an income their medical data, but Cures Token is going to make this a reality.
Consequently, those who are not motivated enough to join the community because of the quality healthcare and improved interactions with healthcare providers might be pulled in by the idea that they will be incentivized for trading something they already have but have not been able to monetize in the past.
Marketplace And Trust Review Platform
Recommendation is no longer enough for a patients seeking quality medical care — they are more moved to utilize the internet and search for healthcare providers by themselves. This gives them a direct access to quality service anywhere across the world in the most cost effective and secured way. Cures token is creating a marketplace where curious patients can have access to quality healthcare services by connecting directly with the best medical providers.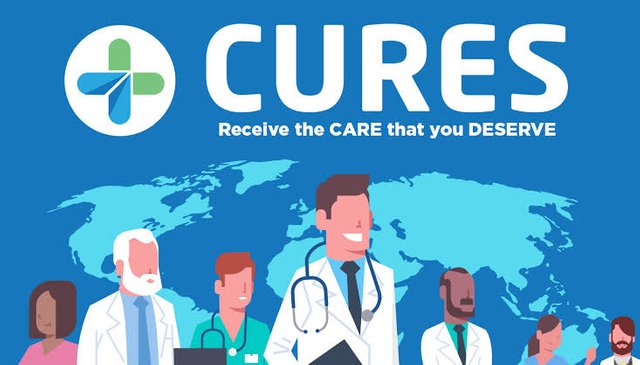 Cures token has developed a decentralised review system where reviews (good or bad) from successful transactions can easily be accessed by other platform users. This will ensure the most informed and accurate decisions by the users.
Cures token is facilitating a medium where healthcare gadgets and equipments can easily be traded. The company is developing a comprehensive sales channel for Medical Equipment Suppliers (MES) to sell directly to patients or wholesale to hospitals, clinics and other traders. Thus eliminating long supply chains and reducing costs.
Cures token project is cored on improving vision, eyesight and the quality of life. Hence
the company will provide an health application store among its core offerings. Cures token aims to encourage application developers by allowing them list their apps on the store for free.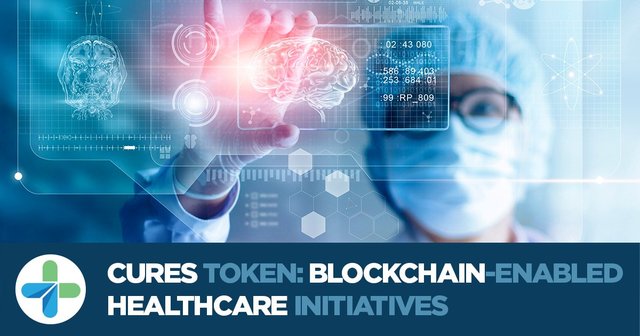 Crypto Adoption
CURES tokens could become an entry gateway into the crypto market for many. This company is offering personal incentives to the community. While many people may disregard future benefits that healthcare investments hold, there is a huge tendency that they will pursue any source of income, and Cures token provides that.
By offering the cryptocurrency community a way to monetize their personal medical data, Cures Token is providing monetization of something everyone has and so many might see its service as a means to get good money; this could bring in a new wave of cryptocurrency adoption
Follow the links below to learn more about Cures token project.
Web: https://www.curestoken.com/
Whitepaper: https://www.curestoken.com/#whitepaper_cures
Telegram: https://t.me/curestoken_community
Twitter: https://twitter.com/CuresToken
Bounty0x Username: Yasu1