My Hooman. He is so Cool. He takes us to the Crazziest places tho.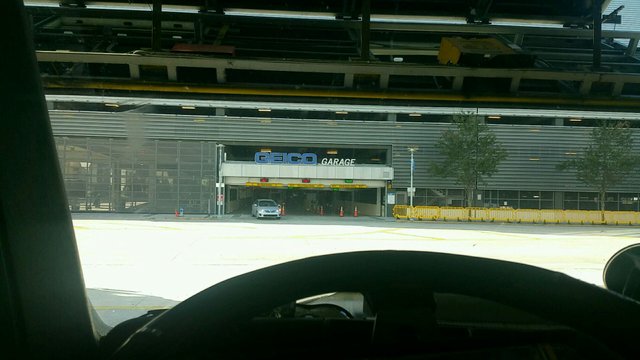 Me & Jess are a little freaked out 2 day. At 5am Our "Transporter" pulled up to the Amway Event Center Arena here in Orlando. Home of the NBA Magic basketball team.
He backed right inside of the building like He owned the place..... MOL (meow out loud)
My lil ears are working overtime. So many strange noises in here. It is a giant garage with load docks. [email protected]@k at this... GIANT GARAGE DOOR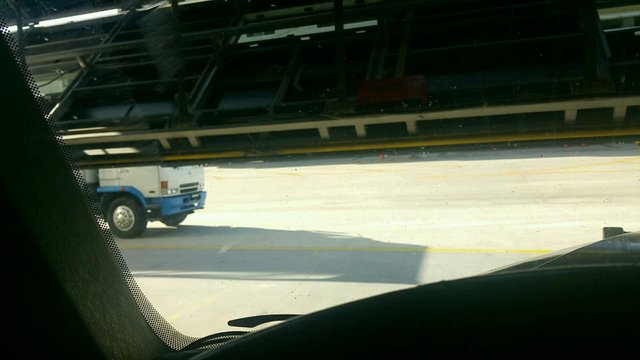 All the sounds echo. Poor Little Jess..!! She let out a SQUALL earlier and dove under the covers on the bunk.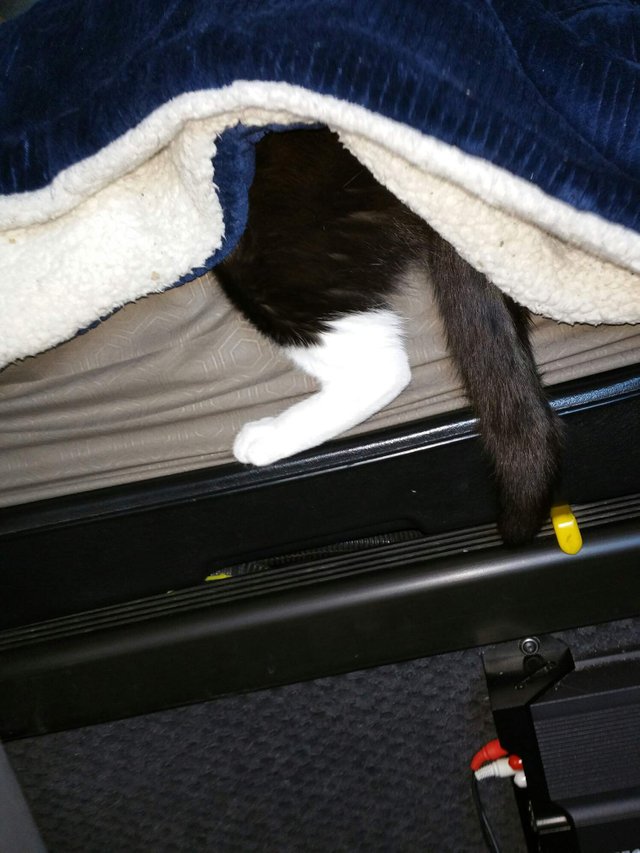 And now they are having a "Sound Check.?" They are having a concert here furr some Lionel Richey guy. Is He a Lion..?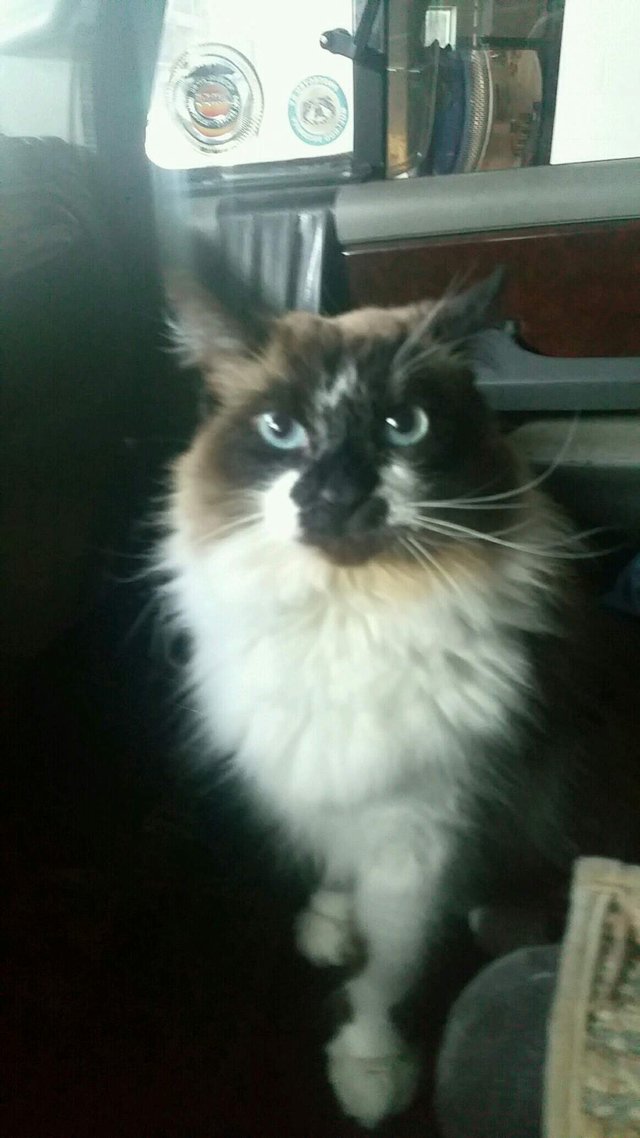 I got a feeling things are gonna get LOUD Here this evening...?
But how COOL is it that we get to stay inside this garage and load back up late tonight to take this AVL (audio visual light)show equipment back to the whrs. In Jacksonville FL 2 maro.
Now if we could just get him to go haul a load for our Fave Band.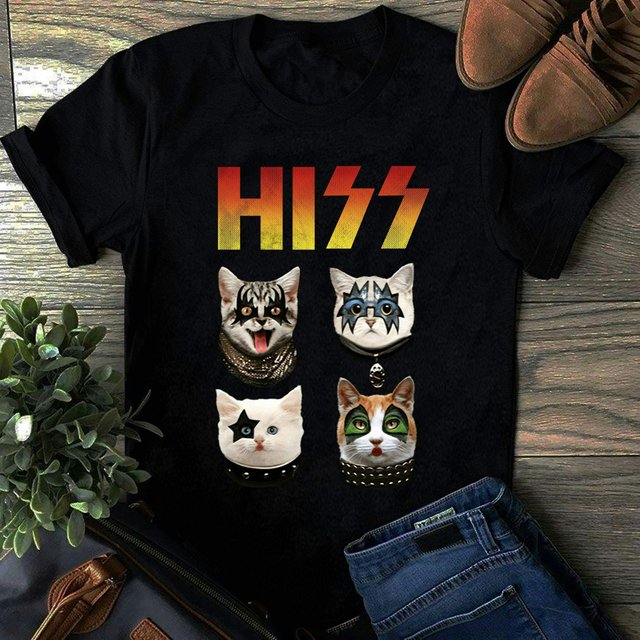 Posted using Partiko Android