Weekender Wisdom Tips 7 (WWT) ; My Rhema Charge
Another awesome day my great friends and the weekend is just by the corner; some how most of us are actually looking forward to the weekend your luggage is packed, your bus/ flight ticket is ready "THANK GOD ITS FRIDAY..!!!"(TGIF). As usual 7th edition of WEEKEND WISDOM TIPS(WWT) will be posted here on my blog. Just gotten to know about WWT? never mind links to previous editions will also be posted here.
Just a little Intro; WWT is made up of words of wisdom directly from the holy Bible. You see, no one knows it all , and for you to be abreast with right decisions, good leadership prowess,well being,good moral living, the word God is the best drug you need. So I will go right to the desire dosage you need for this weekend.
*To have knowledge, you must first have reverence for the Lord. Stupid people have no respect for wisdom and refuse to learn.- Proverbs 1:7
_My child, pay attention to what your father and mother tell you.
9 Their teaching will improve your character as a handsome turban or a necklace improves your appearance.
10 My child, when sinners tempt you, don't give in.
11 Suppose they say, "Come on; let's find someone to kill! Let's attack some innocent people for the fun of it! They may be alive and well when we find them, but they'll be dead when we're through with them!
13 We'll find all kinds of riches and fill our houses with loot!
14 Come and join us, and we'll all share what we steal."
15 My child, don't go with people like that. Stay away from them. 16 They can't wait to do something bad. They're always ready to kill. 17 It does no good to spread a net when the bird you want to catch is watching,
18 but people like that are setting a trap for themselves, a trap in which they will die. 19 Robbery always claims the life of the robber - this is what happens to anyone who lives by violence - Proverbs 1:8-19
Final Thoughts
So these are the dosage you need for this weekend. The word of God is so full of light and understanding...!!! The more of God's word you take daily, the better person you become...stay bless and have a blissful Weekend.
Previous WWT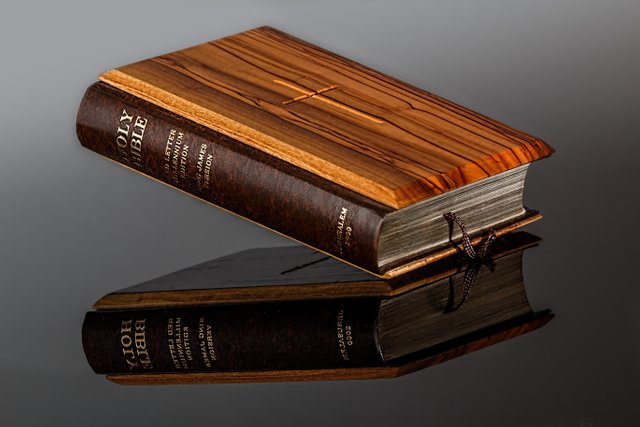 Source
NOTE:
All Bible verses in this post are from Good News Translation (GNT).
wwt life esteem inspirational naijapidgin
Posted using Partiko Android