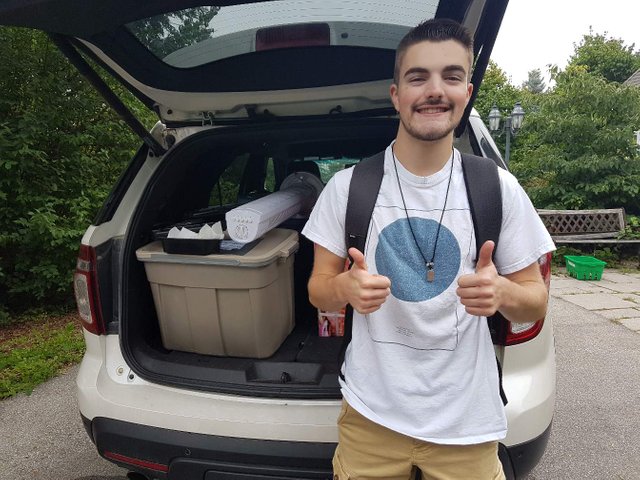 September sure came in with a bang. There was so much going on that posting about it has been challenging. Summer has drawn to a close and the fall is off to a hotter than Hell start.
It's all very exciting stuff. The Steem Creators Conference in Toronto, where I meet a cornucopia of Steemians, the new front end for The Writers' Block (@thewritersblock), my project getting some legs (@nunesso). It's all been a whirlwind start to the month.
But wait, there's more...
Not only has all of that occurred but I managed to drop my middle son off at University. He's off to the University of Guelph to study the chemical and physical behaviour of materials at the nanoscale. He was accepted to the Nanoscience program. I'm pretty proud of him and very excited about his field of study.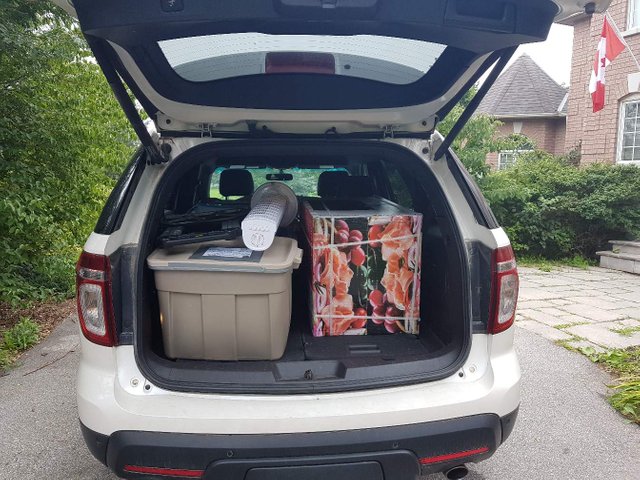 As you can see he's staying at residence for his first year which meant a full trunk and he's pretty bloody excited(see the first photo.)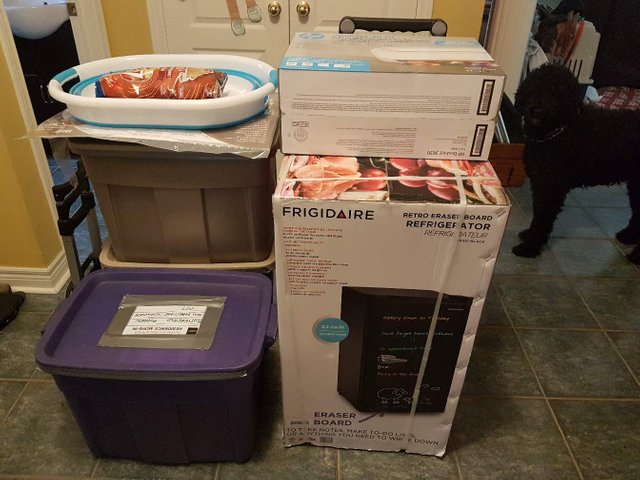 The puppy had no idea as to what was going on.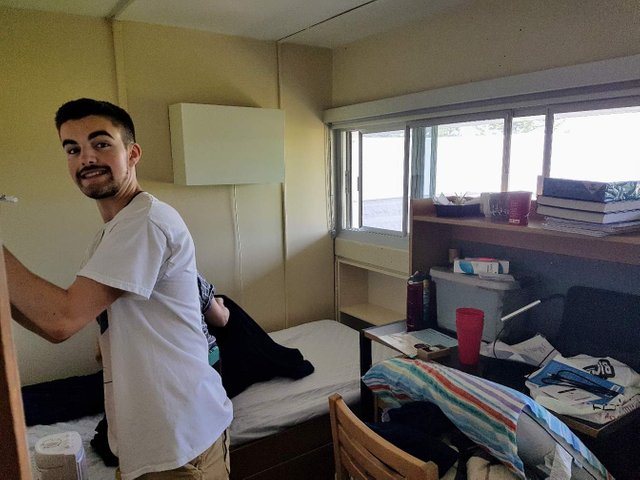 Setting up his room.
I also wanted to try creating a full post from @Partiko using the new Android update. It's awesome. If you have an Android phone you need to give it a try.
See http://partiko.app and check out the latest post for all the new features
https://steemit.com/@partiko/partiko-android-new-release--redeem-your-points-xaorgor8
Thanks for reading. Let me know what you've been upto and if you've given Partiko a try.
P.s. we give it a two thumbs up.
Posted using Partiko Android