SOCCER WORLD NEWS HQ DAILY UPDATES #FRIDAY 8TH NOVEMBER 2⃣0⃣1⃣9⃣ EDITION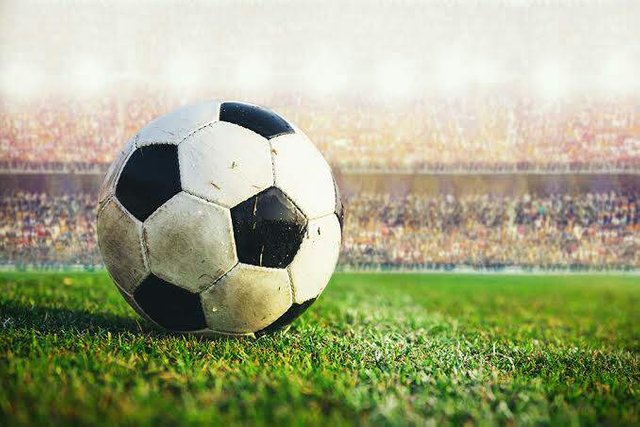 ▬▬▬▬▬▬▬▬▬▬▬           
                        TOP HEADLINES
             ▬▬▬▬▬▬▬▬▬▬▬ 

📶📶Griezmann needs time to settle at Barca - Deschamps
📶📶Arsenal captaincy not very important - Sokratis
📶📶Solskjaer urges Man Utd to build on Europa League form
📶📶Liverpool wanted Rodrygo, reveals former coach
📶📶Man City are going to Liverpool to win - Fernandinho
📶📶Wijnaldum questions Guardiola's 'strange' diving claims
📶📶Ibrahimovic wanted by AC Milan - MLS commissioner
📶📶'Ole is not a yes man' - Scholes backs former Man Utd team-mate Solskjaer
📶📶Sancho and Reus doubts for Bayern clash, says Favre
📶📶Ferdinand: Mbappe is the player inspiring my kids to go pro
📶📶'Martial is vital for Man Utd & Rashford needs time'
📶📶Tierney challenges Arsenal players to ease Emery pressure
📶📶Klopp: I couldn't respect Guardiola more
📶📶Romero retains ambition despite De Gea competition
📶📶'Gomes could play again this season'
📶📶Klopp '100%' expecting Ederson to be fit for Liverpool clash
📶📶Hudson-Odoi returns to England squad after injury absence
📶📶Mendy recalled to France squad for upcoming Euro 2020 qualifiers
📶📶De Bruyne can't wait for top-of-the-table clash with Liverpool
📶📶Willian admits to receiving Barcelona offer
📶📶Teenage sensation Fati wants to be at Barca for life
📶📶'I'll bet a pizza on Pogba returning to Juventus' - Javier Ribalta
📶📶Son reveals he texted Gomes to apologise over horror injury
📶📶'Mane is living his greatest moments right now'- Keita
📶📶Alisson edges out Ederson to win world's best GK award
📶📶'Benzema is like Ronaldo for Real Madrid' - Zidane
📶📶Suarez reflects on 'bittersweet' Barca spell as Messi reunion looms
📶📶Ramsey says sorry to Ronaldo & explains why he 'stole' goal
📶📶Kepa trolled by Atalanta star as Walker steps in for City
📶📶'Arsenal should've got Smalling from Man Utd'
📶📶Williams case shows Ole is protecting youngsters - not failing them
📶📶Levante beating Barca proves LaLiga is most competitive
📶📶Kepa: I am very lucky to have Lampard as a coach
📶📶Man Utd transfer talk is 'outside noise' to McNeil
📶📶'It hurt when I sneezed' - Suarez opens up on Arsenal injury nightmare
📶📶Salah's injury is slowing him down - Thompson
📶📶Beckham has been ignoring my messages - Coleman
📶📶'Arsenal fans are starting to turn against Emery' - Nicholas
📶📶'Xhaka's time at Arsenal is over' - Groves
📶📶Young: Man Utd can cope without Pogba
             ▬▬▬▬▬▬▬▬▬▬▬            
                     TOP STATISTICS🔥
             ▬▬▬▬▬▬▬▬▬▬▬ 

♨♨ #EPL STAT REVIEW
ⅼ
⚽⚽ #GOALS
1 Jamie Vardy LEI ⎜10⎜
2 Sergio Aguero MCI ⎜9⎜
2 Tammy Abraham CHE ⎜9⎜
4 Pierre-Emerick Aubameyang ARS ⎜8⎜
5 Raheem Sterling MCI ⎜7⎜
6 Teemu Pukki NC ⎜6⎜
6 Sadio Mane LIV ⎜6⎜
6 Harry Kane TOT 6
9 Mohamed Salah LIV ⎜5⎜
9 Callum Wilson BOU ⎜5⎜
---
🎯🎯 #ASSISTS
1 Kevin De Bruyne MCI ⎟9⎟
2 David Silva MCI ⎟5⎟
3 Emiliano Buendia NC ⎟4⎟
3 Ben Chilwell LEI ⎟4⎟
3 Harvey Barnes LEI ⎟4⎟
6 Trent Alexander-Arnold LIV ⎟3⎟
6 Andy Robertson LIV ⎟3⎟
6 Mohamed Salah LIV ⎟3⎟
6 Roberto Firmino LIV ⎟3⎟
6 Felipe Anderson WHU ⎟3⎟
=================
♨♨ #LALIGA STATS REVIEW
ⅼ
⚽⚽ #GOALS
1 Gerard Moreno VIL ⎜8⎜
2 Karim Benzema RMD ⎜7⎜
2 Loren Moron BET ⎜7⎜
4 Luis Suarez BAR ⎜6⎜
4 Lucas Perez ALA ⎜6⎜
4 Dani Parejo VAL ⎜6⎜
7 Willian Jose RSO ⎜5⎜
7 Maxi Gomez VAL ⎜5⎜
7 Karl Toko Ekambi VIL ⎜5⎜
7 Angel Rodriguez GET ⎜5⎜
---
🎯🎯 #ASSISTS
1 Mikel Oyarzabal RSO ⎜5⎜
2 Rodrigo Moreno VAL ⎜4⎜
2 Fabian Orellana EIB ⎜4⎜
2 Santi Cazorla VIL ⎜4⎜
2 Dani Carvajal RMD ⎜4⎜
2 Lionel Messi BAR ⎜4⎜
7 Ander Capa ATH ⎜3⎜
7 Antoine Griezmann BAR ⎜3⎜
7 Karim Benzema RMD ⎜3⎜
7 Martin Odegaard RSO ⎜3⎜
===================
♨♨ #SERIE A STATS REVIEW
ⅼ
⚽⚽ #GOALS
1 Ciro Immobile LAZ ⎜13⎜
2 Romelu Lukaku INT ⎜9⎜
3 Luis Muriel ATA ⎜8⎜
4 Domenico Berardi SAS ⎜7⎜
5 Duvan Zapata ATA ⎜6⎜
6 Cristiano Ronaldo JUV ⎜5⎜
6 Joao Pedro CAG ⎜5⎜
6 Edin Dzeko ROM 5
6 Christian Kouame GEN ⎜5⎜
6 Andrea Belotti TOR ⎜5⎜
---
🎯🎯 #ASSISTS
1 Luis Alberto LAZ ⎟6⎟
2 Dejan Kulusevski PAR ⎟5⎟
3 Gervinho PAR ⎟4⎟
3 Jose Callejon NAP ⎟4⎟
3 Lorenzo Insigne NAP ⎟4⎟
3 Ciro Immobile LAZ ⎟4⎟
3 Lorenzo Pellegrini ROM ⎟4⎟
3 Paolo Ghiglione GEN ⎟4⎟
3 Alfred Duncan SAS ⎟4⎟
10 Marten de Roon ATA ⎟3⎟
=====================
♨♨ #BUNDESLIGA STATS REVIEW
ⅼ
⚽⚽ #GOALS
1 Robert Lewandowski MUN ⎜14⎜
2 Timo Werner RBL ⎜9⎜
3 Rouwen Hennings DUS ⎜6⎜
3 Goncalo Paciencia EF ⎜6⎜
5 Kevin Volland LEV ⎜5⎜
5 Nils Petersen FBG ⎜5⎜
5 Wout Weghorst WOL ⎜5⎜
5 Marco Reus DOR ⎜5⎜
5 Paco Alcacer DOR ⎜5⎜
5 Marcus Thuram BM ⎜5⎜
---
🎯🎯 #ASSISTS
1 Thorgan Hazard DOR ⎜6⎜
2 Jadon Sancho DOR ⎜5⎜
2 Christopher Nkunku RBL ⎜5⎜
4 Thomas Muller MUN ⎜4⎜
4 Vladimir Darida HB ⎜4⎜
4 Alassane Plea BM 4
4 Filip Kostic EF ⎟4⎜
8 Joshua Kimmich MUN ⎟3⎟
8 Serge Gnabry MUN ⎟3⎟
8 Christian Gunter FBG ⎟3⎟
=====================
♨♨ #LIGUE 1 STATS REVIEW
ⅼ
⚽⚽ #GOALS
1 Wissam Ben Yedder MCO ⎜9⎜
2 Moussa Dembele LYN ⎜8⎜
2 Habib Diallo MET ⎜8⎜
4 Memphis Depay LYN ⎜7⎜
4 Victor Osimhen LIL ⎜7⎜
6 Dario Benedetto MAR ⎜5⎜
6 Kylian Mbappe PSG ⎜5⎜
6 Islam Slimani MCO ⎜5⎜
9 Rachid Alioui ANG ⎜4⎜
9 Andy Delort MTP ⎜4⎜
---
🎯🎯 #ASSISTS
1 Yoann Court SBR ⎟6⎟
1 Islam Slimani MCO ⎟6⎟
3 Angel Di Maria PSG ⎟5⎟
4 Thiago Mendes LYN ⎟4⎟
4 Yusuf Yazici LIL ⎟4⎟
6 Houssem Aouar LYN ⎟3⎟
6 Jeff Reine-Adelaide ⎟3⎟
6 Mathias Pereira Lage ANG ⎟3⎟
6 Hamari Traore REN ⎟3⎟
6 Kylian Mbappe PSG ⎟3⎟
⟩⟩⟩⟩⟩⟩⟩⟩⟩⟩⟩⟩⟩⟩⟩⟩⟩⟩⟩⟩⟩⟩⟩
▬▬▬▬▬▬▬▬▬▬▬
FIXTURES AND RESULTS
▬▬▬▬▬▬▬▬▬▬▬
✄✄ #FIXTURES
📅📅8TH NOVEMBER 2019
⏲⏲ TIME IN GMT+1/WAT
🏴󠁧󠁢󠁥󠁮󠁧󠁿 England - Premier League🏴󠁧󠁢󠁥󠁮󠁧󠁿
21:00 Norwich City - Watford
🇪🇸 Spain - LaLiga Santander🇪🇸
21:00 Real Sociedad - Leganes
🇮🇹 Italy - Serie A🇮🇹
20:45 Sassuolo - Bologna
🇫🇷 France - Ligue 1🇫🇷
20:45 Nice - Bordeaux
🇳🇱 Netherlands - Eredivisie🇳🇱
20:00 Vitesse - FC Groningen
---
➣➣ #RESULTS
📅📅7TH NOVEMBER 2019
🇪🇺 Europa League - Group A🇪🇺
FT APOEL Nicosia 2 - 1 Qarabag FK
FT F91 Dudelange 2 - 5 Sevilla
🇪🇺 Europa League - Group B🇪🇺
FT FC Koebenhavn 1 - 1 Dynamo Kyiv
FT Lugano 0 - 0 Malmoe FF
🇪🇺 Europa League - Group C🇪🇺
FT Basel 2 - 1 Getafe
FT FC Krasnodar 3 - 1 Trabzonspor
🇪🇺 Europa League - Group D🇪🇺
FT LASK 4 - 1 PSV Eindhoven
FT Rosenborg 0 - 2 Sporting CP
🇪🇺 Europa League - Group E🇪🇺
FT CFR Cluj 1 - 0 Rennes
FT Lazio 1 - 2 Celtic
🇪🇺 Europa League - Group F🇪🇺
FT Standard Liege 2 - 1 Eintracht Frankfurt
🇪🇺 Europa League - Group G🇪🇺
FT Feyenoord 1 - 1 Young Boys
FT Rangers 2 - 0 FC Porto
🇪🇺 Europa League - Group H🇪🇺
FT RCD Espanyol 6 - 0 Ludogorets Razgrad
FT Ferencvaros 0 - 0 CSKA Moscow
🇪🇺 Europa League - Group I🇪🇺
FT Oleksandriya 2 - 2 Saint-Etienne
FT Wolfsburg 1 - 3 Gent
🇪🇺 Europa League - Group J🇪🇺
FT Borussia Mönchengladbach 2 - 1 Roma
FT Wolfsberger AC 0 - 3 Istanbul Basaksehir
🇪🇺 Europa League - Group K🇪🇺
FT SC Braga 3 - 1 Besiktas
FT Wolverhampton Wanderers 1 - 0 Slovan Bratislava
🇪🇺 Europa League - Group L🇪🇺
FT FC Astana 0 - 5 AZ Alkmaar
FT Manchester United 3 - 0 Partizan Beograd
===================
#FIFA UNDER-17 WORLD CUP
🌍 World Cup U-17 - Play-off
FT Ecuador 0 - 1 Italy
FT Paraguay 3 - 2 Argentina
⟫⟫⟫⟫⟫⟫⟫⟫⟫⟫⟫⟫⟫⟫⟫⟫⟫⟫⟫⟫
             ▬▬▬▬▬▬▬▬▬▬▬ 
          *#SOCCER_WORLD_COLUMN*
             ▬▬▬▬▬▬▬▬▬▬▬ 

📺📺Bayern Munich discussed the potential of ex-Arsenal manager Arsene Wenger taking over at the German club but have decided to pursue other options.
📺📺Atletico Madrid hit with €40k fine by The Anti-Violence Commission following breach of safety in the Madrid derby in September
📺📺Inter Milan forward Gabriel Barbosa is waiting for a better offer than Crystal Palace in January, according to Sport Witness .
📺📺Marcelo set to miss RealMadrid trip to Eibar this weekend after sustaining injury in UCL victory over Galatasaray
📺📺In a disturbing twist, Brescia ultras released a statement defending Hellas Verona fans after racist abuse and calling Mario Balotelli "arrogant."
📺📺Valencia general manager Mateu Alemany has officially left the club after period in limbo and several failed attempts to hold formal meetings with Peter Lim
📺📺LaLiga president Javier Tebas 'confident' judge will rule in favour of league in playing matches in the US, with Villarreal's December clash against Atletico proposed
📺📺Barcelona will wait until next summer to replace head coach Ernesto Valverde, according to Spanish publication Marca .
📺📺Juventus & Napoli could miss out on Salzburg striker Erling Braut Haaland as his father claims he would like to play in the Premier League
📺📺Allan could join Dries Mertens & Jose Callejon out of Napoli as it is reported he played a key role in the squad's refusal to go in ritiro. It is also claimed Lorenzo Insigne could be stripped of the Napoli captaincy
〕〕〕〕〕〕〕〕〕〕〕〕〕〕〕〕〕〕
             ▬▬▬▬▬▬▬▬▬▬▬             
                     QUOTE OF THE DAY
             ▬▬▬▬▬▬▬▬▬▬▬ 

🗣🗣 "When you come to New York you have the Statue of Liberty, when you come to Sweden you have the Statue of Zlatan," - Ibrahimovic
             ▬▬▬▬▬▬▬▬▬▬▬             
                      THE BRITISH PRESS
             ▬▬▬▬▬▬▬▬▬▬▬ 

📰📰 NEWSPAPER REVIEW, #FRIDAY EDITION
        *MANCHESTER EVENING NEWS*

🔸Ralf Rangnick is a name that continues to be linked with the technical director role at Manchester United.
🔸Liverpool midfielder James Milner has revealed he still has a good feeling about Manchester City despite now viewing his former club as one of his biggest rivals.
           *LONDON EVENING STANDARD*

🔸Arsene Wenger has revealed he is tempted by a possible return to management at Bayern Munich and is willing to talk to the Bundesliga giants over replacing Niko Kovac.
🔸Giovani Lo Celso says his full debut was worth the wait after scoring on his first Tottenham start in Serbia last night.
🔸Toni Kroos says he loves team-mate Federico Valverde and believes the 21-year-old has a great future at Real Madrid.
                  *LIVERPOOL ECHO*

🔸The desire of Marco Silva's players to win a trophy for the club has been questioned by Everton legend Derek Mountfield.
                     *DAILY EXPRESS*

🔸Liverpool are planning a £215m move for PSG forward Kylian Mbappe in a move that could see Mohamed Salah head to Real Madrid.
🔸RB Leipzig boss Ralf Rangnick is interested in taking the reins at Old Trafford if Manchester United decide to get rid of Ole Gunnar Solskjaer.
                         *THE SUN*

🔸James Rodriguez is set for a move to the Premier League with Manchester United, Chelsea and Arsenal all linked with the Real Madrid outcast.
🔸Man City winger Leroy Sane is stepping up his injury recovery in Los Angeles and is targeting a February return.
🔸Arsenal are reportedly set to battle West Ham for £22m-rated Frankfurt defender Martin Hinteregger in January.
🔸Chelsea goalkeeper Willy Caballero says he would welcome a transfer to Spain next summer.
                  *DAILY TELEGRAPH*

🔸Man City are seeking security assurances from Liverpool over another hostile reception ahead of Sunday's clash at Anfield.
                     *DAILY MIRROR*

🔸Barcelona have entered the Pierre-Emerick Aubameyang transfer race and are considering a January move for the Arsenal striker.
🔸MLS commissioner Don Graber has claimed Zlatan Ibrahimovic has signed for AC Milan.
🔸Arsenal boss Unai Emery is set for a meeting with an unhappy Lucas Torreira to discuss his future at the club as he considers a January transfer exit.
🔸Quincy Promes has opened the door to a Premier League transfer, with Arsenal and Liverpool linked with the Ajax star.
                 *THE SCOTTISH SUN*

🔸Hibernian have spoken to former Sunderland manager Jack Ross about becoming their next boss.
🔸Rangers will sign St Mirren keeper Vaclav Hladky on a pre-contract deal if Wes Foderingham decides to move on.
▻▻▻▻▻▻▻▻▻▻▻▻▻
🇪🇺🇪🇺 EUROPEAN PRESS
🇪🇸 #Spain🇪🇸
➖Barcelona will wait until next summer to replace head coach Ernesto Valverde. Current Netherlands boss Ronald Koeman is favourite to take charge at the Nou Camp. (Marca)
➖Brazilian legend Ronaldo has revealed he looked into buying an English club before he invested in La Liga side Real Valladolid. "I had looked in England, in the second division. The first one (the Premier League) was too expensive, and the second one was too."(AS)
➖Barcelona are prepared to pay over £100m to clinch the signing of Bayer Leverkusen star Kai Havertz next summer but will face competition from Real Madrid and several Premier League sides. (Sport)
➖Achraf Hakimi would like to return to Real Madrid when his two-year loan deal with Borussia Dortmund ends this summer. He said: "Madrid is my home, I grew up there. I am in Borussia until the end of the season and then we'll see." (Cadena Ser)
🇮🇹 #Italy🇮🇹
➖AC Milan will attempt to sell midfielder Franck Kessie in January. Wolverhampton Wanderers were linked with the 22-year-old in the summer and remain interested in the Ivory Coast international who is valued at £21.5m. (Sport Mediaset)
➖The Rossoneri would look to sign Barcelona midfielder Ivan Rakitic to replace Kessie and will also target Udinese's Rodrigo de Paul when the transfer window reopens. (Sport Mediaset)
➖Inter Milan will look to improve their squad in January after Antonio Conte claimed he lacked the players capable of competing in Serie A and the Champions League. Inter will move for d=De Paul and will also target Genoa forward Christian Kouame.(Corriere dello Sport)
🇩🇪 #Germany🇩🇪
➖Bayern Munich have held talks with Arsene Wenger and would like to appoint the former Arsenal boss after this weekend's Bundesliga clash against Borussia Dortmund. (Bild)
➖Wenger, who would be appointed until the end of the season, would not look to bring his own coaching team to Bayern and would instead work with the staff currently overseeing the first-team at the Allianz Arena. (Bild)
🇹🇷 #Turkey🇹🇷
➖Chelsea winger Pedro is wanted by Fenerbahce. The Spaniard's contract expires at the end of the season and he can speak to clubs outside of England about a summer move in January. (Takvim)
➖Norwich are interested in Besiktas defender Domagoj Vida and could make an offer of around £8.5m for the 30-year-old Croatia centre-back who was a Wolves target in the summer. (Sabah)
🇫🇷 #France🇫🇷
➖Paris Saint-Germain sporting director Leonardo is frustrated with Real Madrid's public pursuit of Kylian Mbappe. "It annoys me a little," he said. "He's a player who is under contract with us for another two-and-a-half years. Honestly, it's time to stop." (RMC Sport)
=======================
NEWS SOURCES
📰📰HEADLINES- ,SKYSPORTS, BBC SPORTS
📝📝STATS- SQUAWKA , WHOSCORED , OPTAJOE via FAMEX
⚽⚽SOCCER WORLD CORNER- Football Espana, AS, FAMEX
📜📜LATEST GOSSIP/RUMOR - SKY PAPER TALK(NATIONAL AND REGIONAL), EURO PAPER TALK
ℹCOMPILED @ SOCCER WORLD NEWS HEADQUARTERS
⚽⚽Help us reach larger audience by resteeming our posts.
☛☛Feedback and Complaints are all welcome, We appreciate your support!
☕☕ ⎟⎜... Keeping you abreast with the latest in Football⎜⎜👍🏻👍🏻_
Posted using Partiko Android