The Project seems good, giving good amount of tokens and already listed in several exchanges which include:
ecex.exchange
TokenJar
starbitex.com
Participate in the airdrop for receiving 12000 coins worth 12$ value for each coin is 0.001$.
To receive the airdrop simply follow the link below:
You will land on the following page,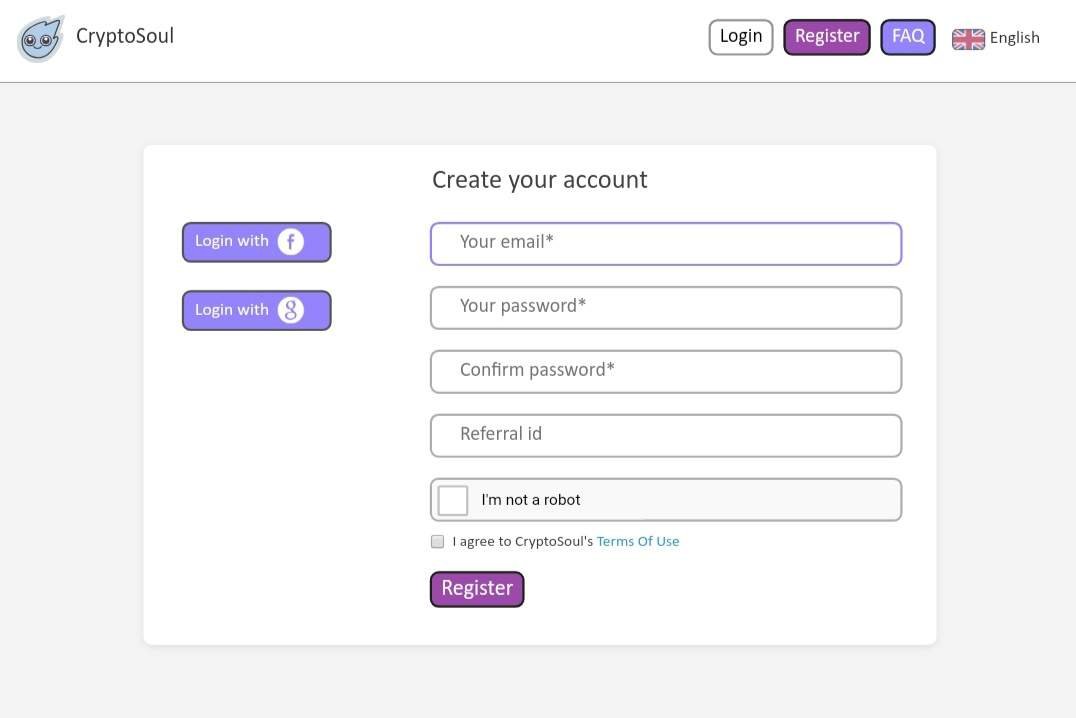 Fill your details, solve the captcha, agree with the terms
Register.
You will confirmation email on tour email,
verify confirmation link.
Login with your details again you will see the following dashboard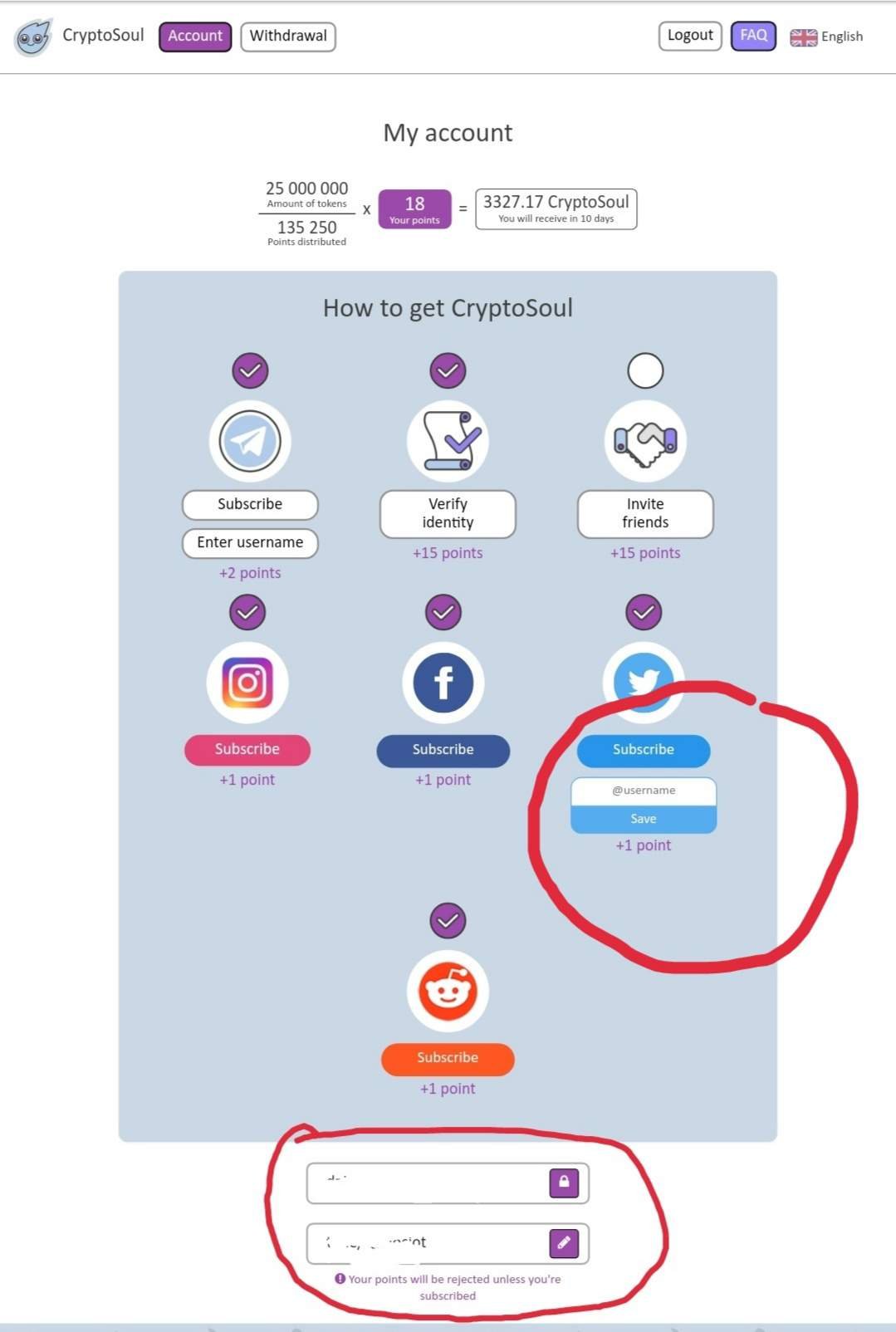 follow the tasks and enter your details in the space provided. Complete your identity verification if possible for extra coins.
For every tasks you perform you will get points will be converted to cryptosoul coins.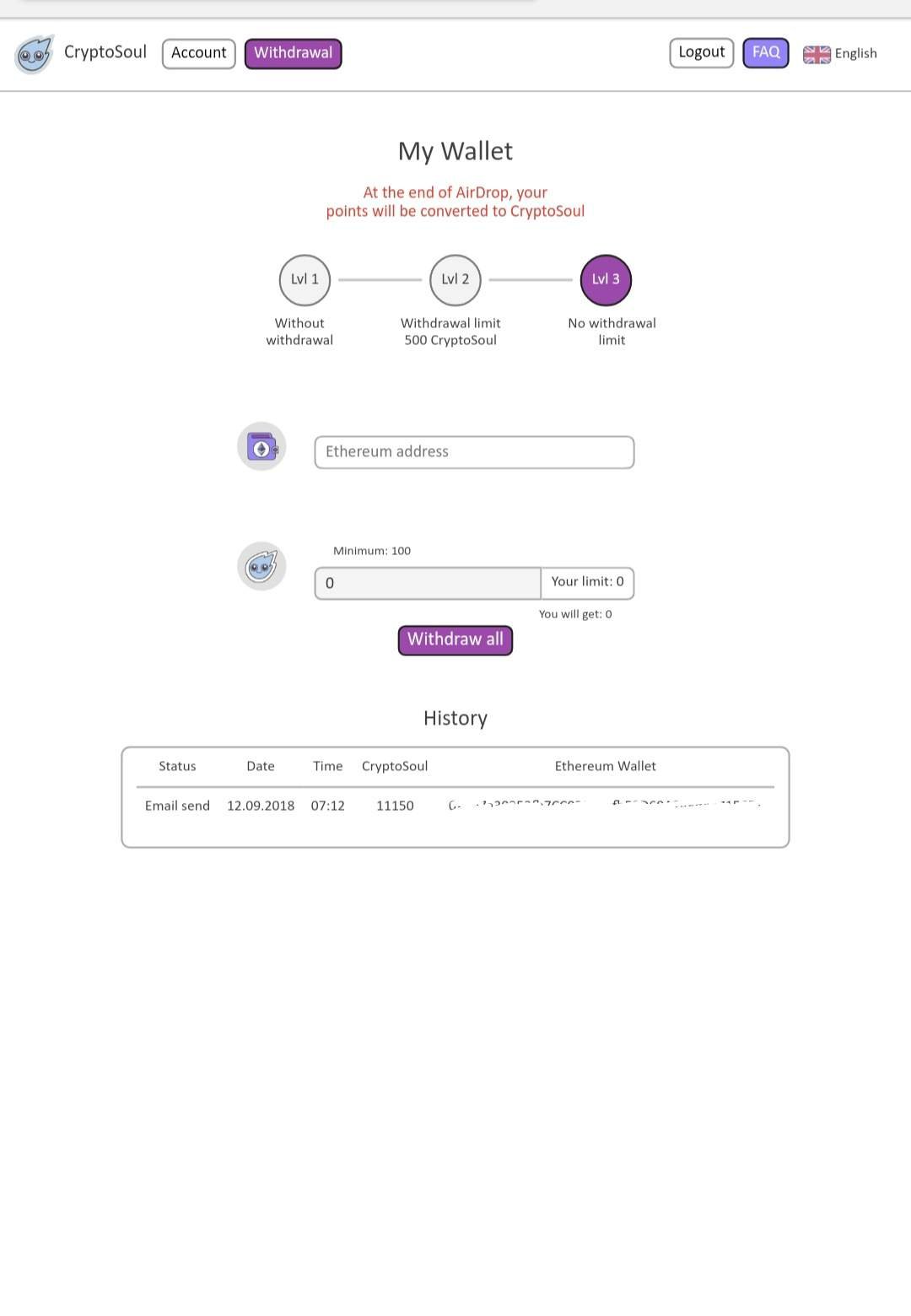 For withdrawal click on the withdrawal button on the dashboard enter the amount of tokens to withdraw and and ethereum address, verify the email that you will receive. You will receive token after end of ICO.
note:
Verification process takes time.

Without Verification you will be at level 2 and withdrawal limit will be 500 coins.
Posted using Partiko Android