As a trading post with the chinese merchants way before the arrival of the spaniards in the 16th century, the Vigan that we see today is reminiscent of how it was from when the spanish conquistadors left their mark. Although businesses then were mostly of chinese families, chinese influences were very little on the building structures compared to the spanish marks that dominated the city. This can be seen in and around Calle Crisologo.
As people flock to its' cobblestone street and spanish mansions changed to antique and souvenir shops on both sides of the street, a walk along it make one travel back in time of the spanish conquistadors in the mid-16th century, riding calesas or carruejos as transportations.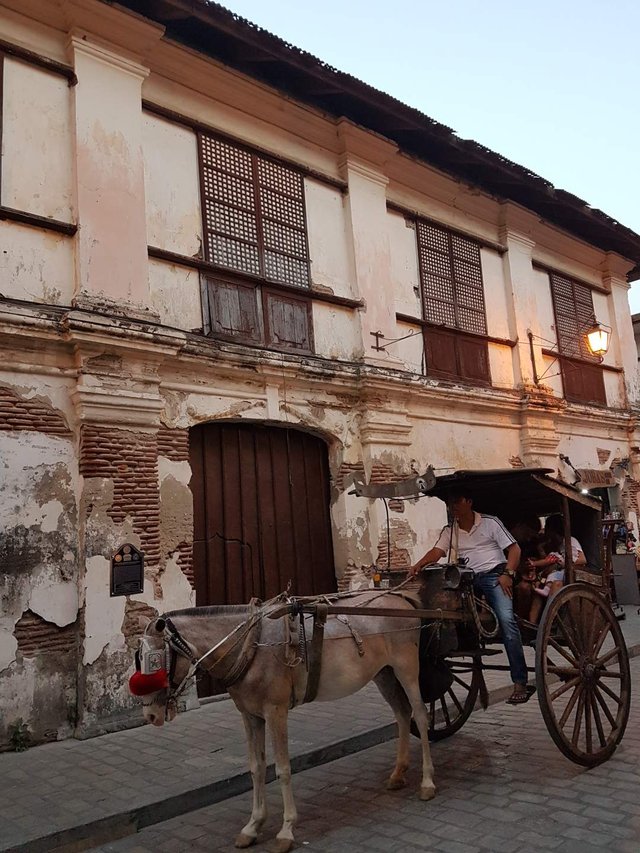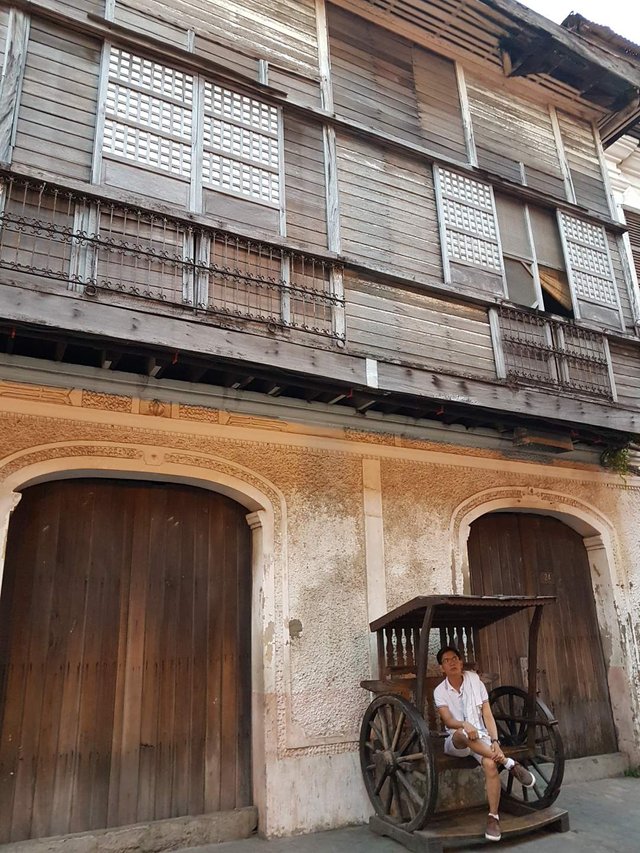 For a few years now, Vigan had been producing a lot of Ilocano artists and their works can be seen in a lot of establishments, including some hotels. Patrons also has been growing in the province, as well as other municipalities.
Going back to Vigan the last time for a painting i saw last week, i must say that i was met with disappointment as somebody bought it the day before. Checking the other stores gave me no luck as i didn't find something i wanted. Either that or nothing could impress me after the previous painting. Oh well, it wasn't meant to be mine.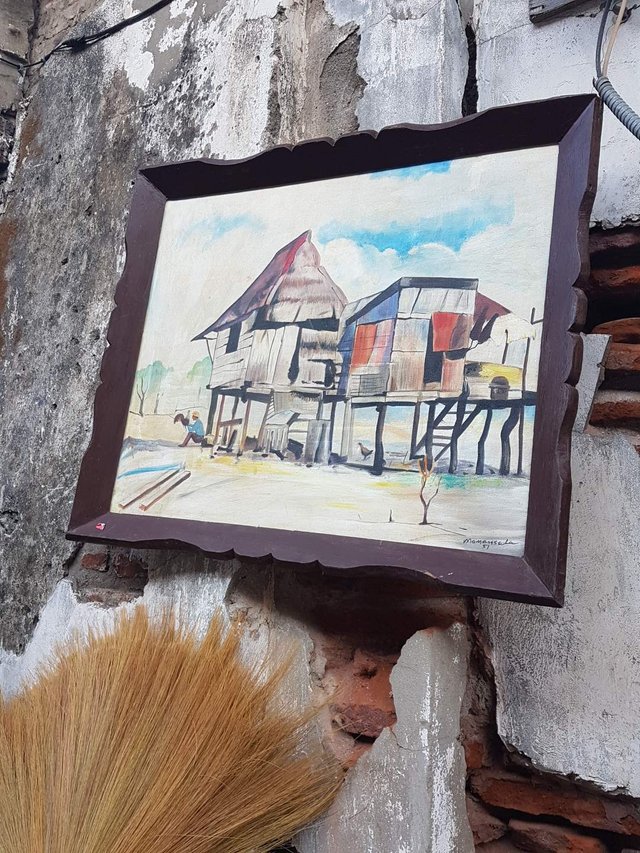 The one that got away!
I grew-up at some point in grade school where some friends lived in houses similar to those in the painting. Their hospitality perhaps made me remember them when I saw it.
Now, anyone visiting Vigan can be found along Calle Crisologo as almost all the establishments cater to tourists. With one or two little cafe and restaurants a few blocks away, only the locals knew of these places unless some dare to wander away from Calle Crisologo. Vigan is so small that anyone who walks around won't be that hard-up to go back to their hotel. Tricycles abound also for a small fee, calesas are more pricey. For anyone in need of banks and ATMs, they can be accessed along Quezon Avenue about 2 blocks away.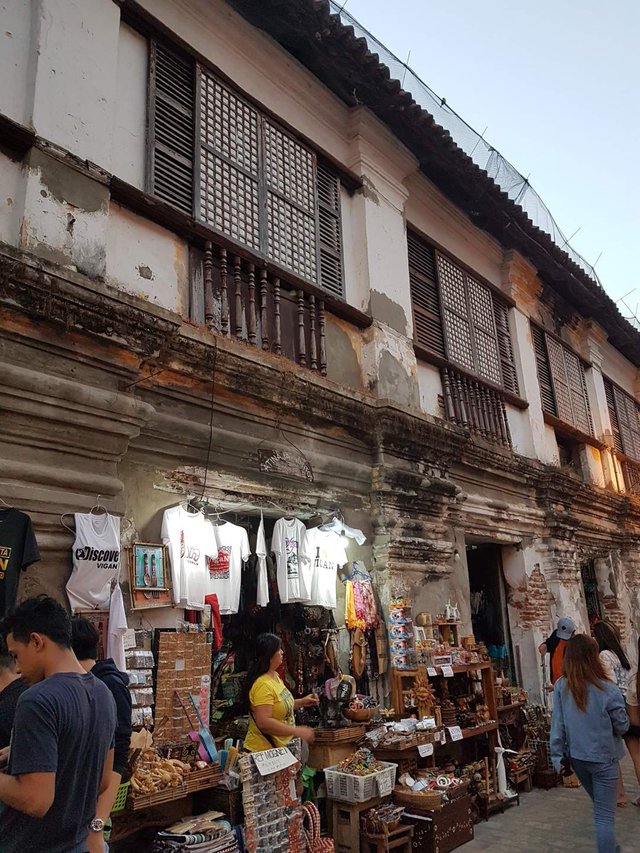 The top floors of these buildings maybe lived-in as i've seen some people up the window a couple of times now, where we locals believe that these stablishments are privately owned, here and the surrounding areas.
Vigan was a quiet town before it became one of the 7 wonder cities few years back. With that came the increasing number of people and tourists coming to the city. What i like are the live bands and acoustic places that are starting to grow for locals and tourists to go to at night. The dancing fountain infront of the cathedral is also drawing locals and visitors alike.
All images were taken with my Samsung Galaxy S7. Footer by @bearone and @deveerei.


Posted using Partiko Android