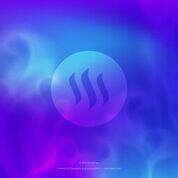 Hi everyone!
For the first let me tell you i am not yet one year here on steem. So maybe something i dont see clear but of course i have learned a lot since i am here.
In the past few weeks i saw a lot of posts about different opinions about the future of steem. Some people are positive some are negative.
I see that many projects they are trying hard to onboard new people and i am really happy for that.
More accounts more SP invested is better for us.
BUT!
As far as i know there is already around 1.2 million registered user.
From that around 40k is active.
Than lets think. How these users came here and why they left? Maybe the new accounts will leave also in the future after few weeks?
When i met steemit and steem, one blogger girl she recomended it to me that if i like writing or arts than here i can earn also.
In the first 1-2months i was lost as usually all of us when we start something new.
I saw and until now i see the trending posts that they "earn" huge amount of dollars.
But now i know how is it works😁
So even we have new accounts lets be honest most of them they even write or make a good content they will not get more than few cents.
Because most of us ( not all of us but many of us ) are focusing on they own account. We sell our votes to earn some extra income and we dont search for good contents because almost all of us are here for earn some extra money.
So i have doubts.
Than i saw also that some people talk about to make steem investor friendly.
Hmmmm
To be honest yes that is a good idea but i dont think so that right now steem can be a good invest for big investors.
They power up and they sell they votes?
Or yes they can support some dapps that can be, but the really big investors i dont think so that they are interested in dapps.
Ok maybe i am mistake.
But i think we should make steemit and all the dapps built on steem to be begginer friendly.
Let me ask a question. Dont you think more people will stay here and work on they blogs and maybe later invest also if they first experience is positive? If they are good than yeah they should get votes.
But how? Even if i check the trending where we can see some good content also they are boosted by bots.
I am really curious what if there are no bots😂
Dont misunderstand me i am not against the bidbots but i think even some big accounts will be in trouble without them. So how we want more people to join??
I know there is a lot of spammers who also are here and makeing account than sell them on fb. or they make a nonsense contente and they boost it so with minimum work they earn some amount. I dont know what to do with them because even the flag system is not 100% effective.
So i wanna open the eyes of few people that yes steem and steemit can be adopted by the mass but we have to do something to support the new accounts more.
The best advertisement is always if your friend or family mamber ask you because he wanna be part of that what you are doing. Not the recomandation. If you recomend it can sounds like you try to sell a product same like in MLM.
But when they see what you do and they see that it worth. They will ask you how you make it? And they wanna be a part of that for sure.
So to onboard people is important but more important to keep them.
I see many accounts are from 3. world countries. They earn few SBD and straight they withdraw.
Because they dont know that it can worth more in long run to keep and power up.
So i am waiting the comments and hope if i am right than many people will start to think about the solution.
By the way for the last before i finish my post i am sure that some dapps will bring here more users and thats why if i can i support always some project even i dont have much SP now, but i do.
And i have a really positive thoughts about the future of our community but we have to focus on some details more, than keep aftering how to make steem to the moon😉
Thank you for reading my post😊 and have a lovely day😉
Posted using Partiko Android