Hello, Steemians!
😁🤗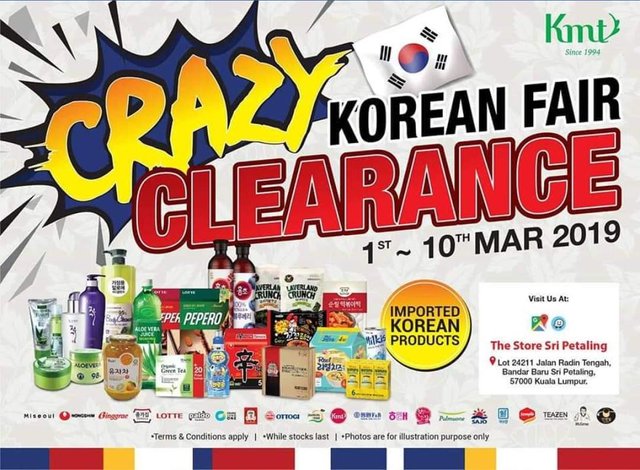 Yesterday we went to this Korea Fair at The Store Sri Petaling organised by KMT Korea Malaysia Trading.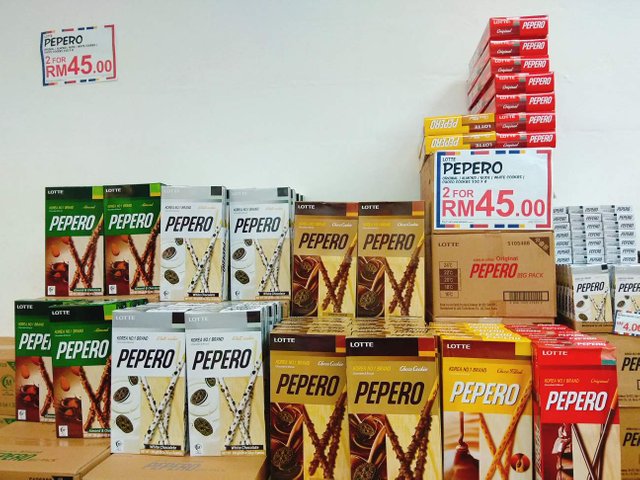 Pepero, you will see this any Korea food fair. A bit cheaper, around the price you buy in Langkawi Island.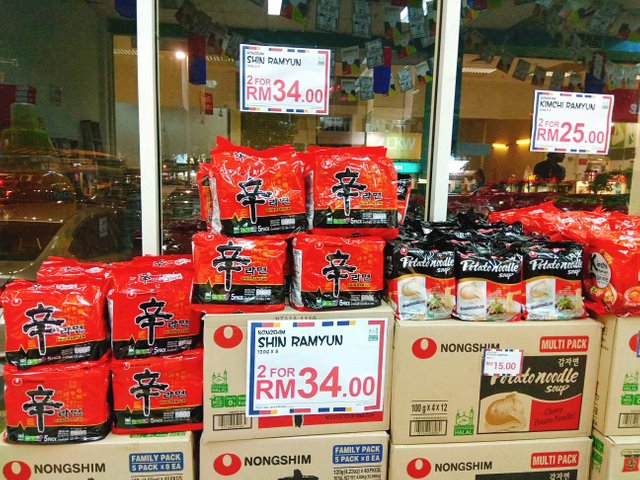 Shin Rameon, delicious noodle with low level of spicyness. It has been a long time I didn't buy this so I am not sure if this is very cheap. 😊😁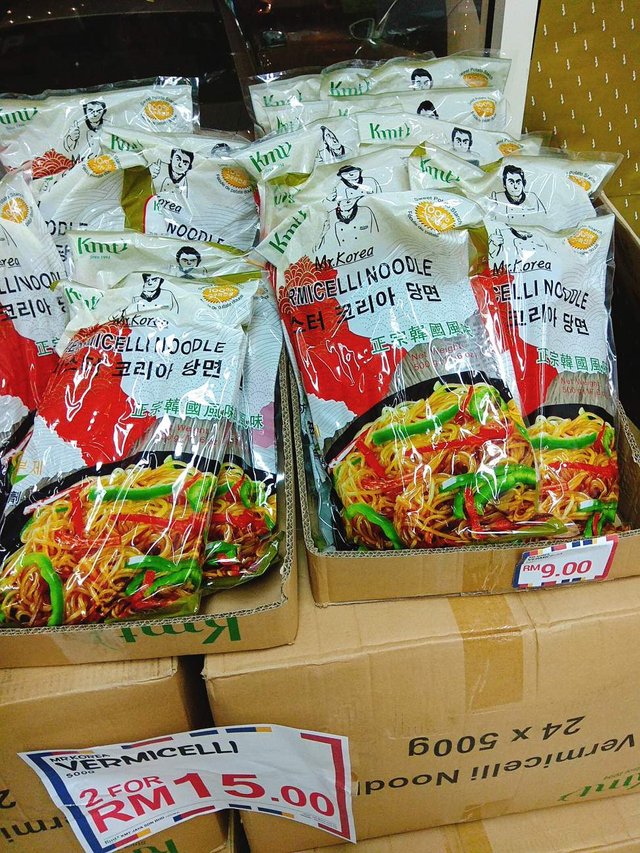 Japchae, a type of noodle made with sweet potato starch. I bought this because of the cheap price and health. My friend said this is really cheap compared to he bought in Australia.
Buy FIRST, think on how to cook LATER😅😂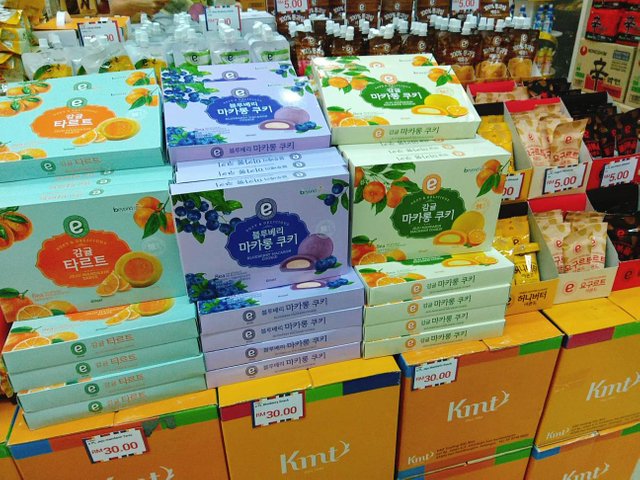 These are some of the snacks. There are banana milk, Ghana chocolate bars and honey butter snack. (you will know what I am talking about if you are Korea fan) 😜
This is not a very big kind of fair, so you might need to lower down your expectation. I was expecting to have different types of drinks especially coffea drinks. Sadly, I had limited options. 🙄
Posted using Partiko Android