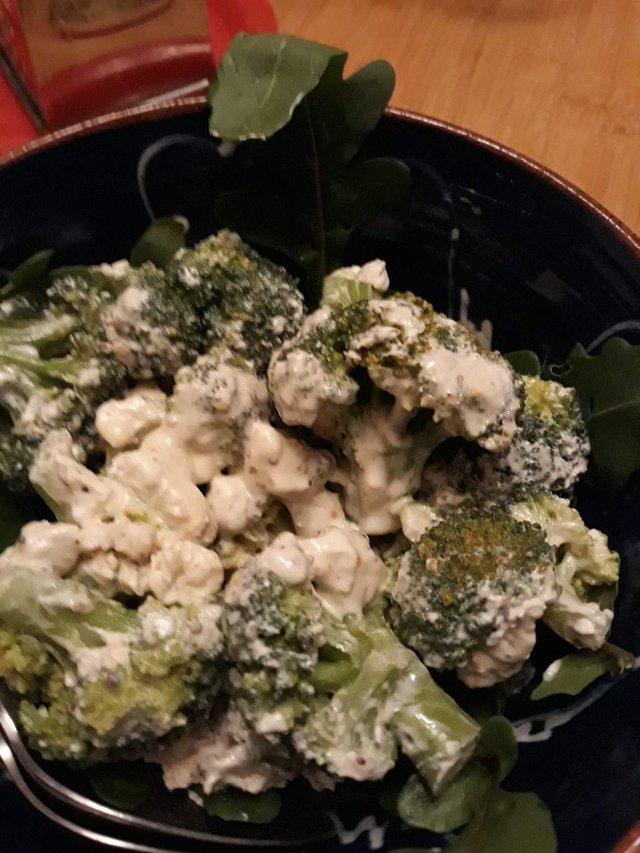 Another kitchen experiment. This time a salad as the antipasti for last night's supper: blanched broccoli on a bed of freshly picked rocket (arugula) with a goat's cheese (chevin) and vinaigrette dressing.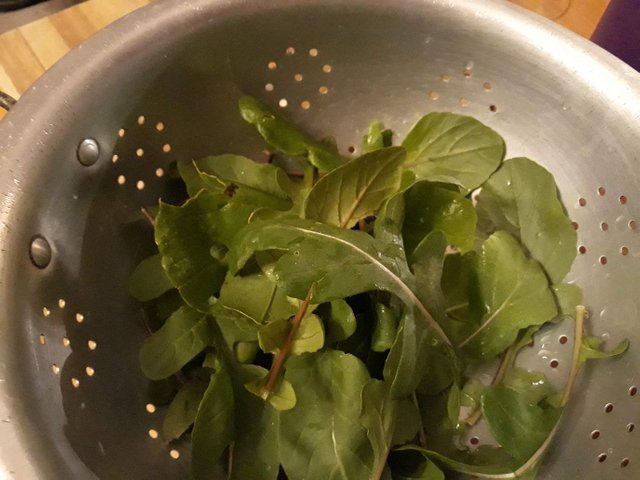 Fresh rocket (argula)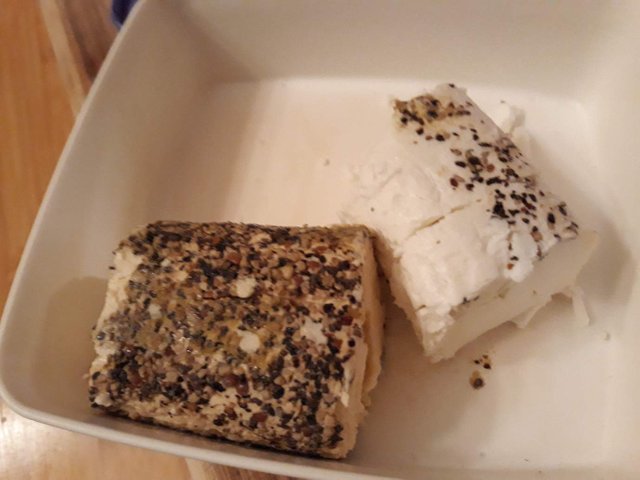 Chevin - it's what I had - plain and with black pepper. Together they made a stick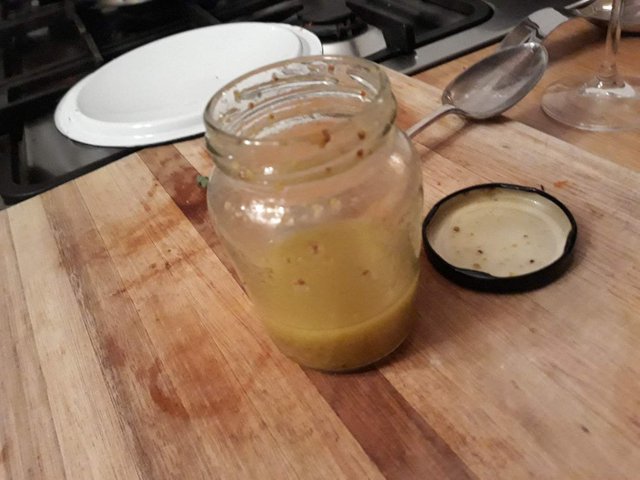 Home made vinaigrette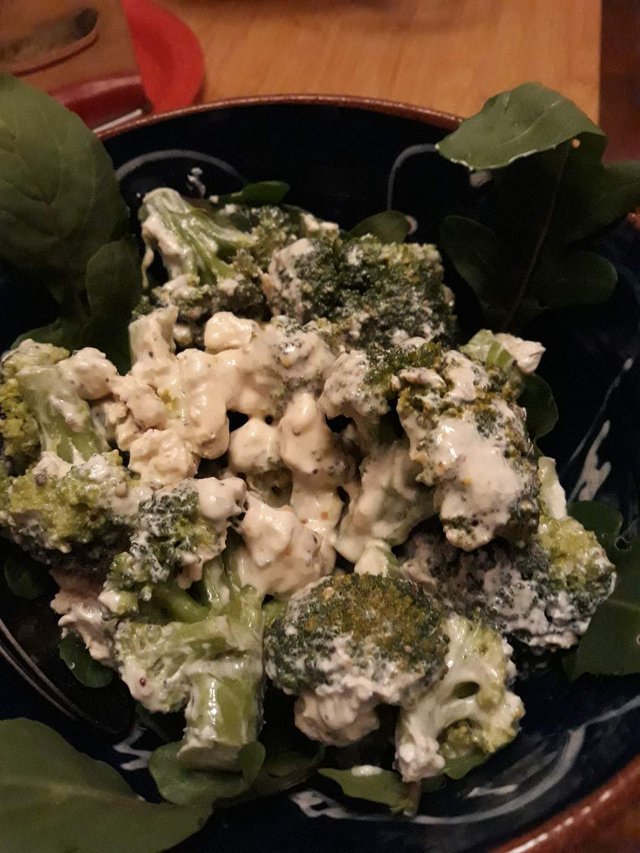 Until next time Fiona The Sandbag House McGregor, South Africa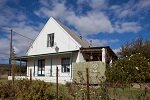 Photo: Selma
Post Script
I blog on two platforms: WordPress and Instagram, and the former auto posts to Steemit. Instagram is a mostly visual platform where I post microblogs about fluff: usually food and the cats; posts that sometimes promise hint about future WordPress posts.
On the Steem platform, I am part of these communities

Designed by @zord189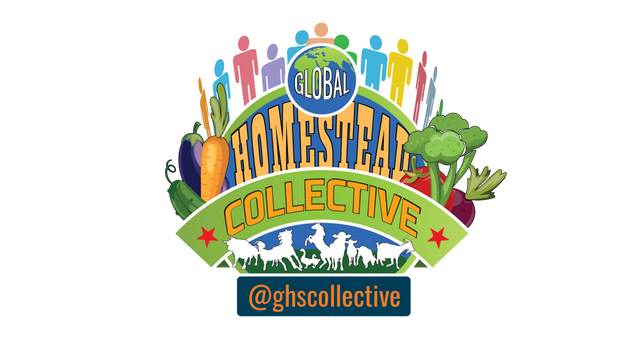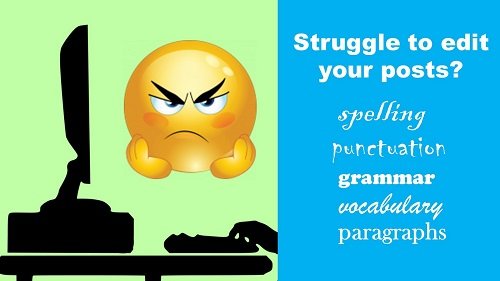 Let me help with your English writing Rates depend on the depth of edit required More about why I am offering this service here Contact me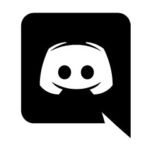 Posted using Partiko Android