Fried rice is found in every culture here in Malaysia. There are so many styles of cooking this one same dish and the are only getting more as the years go by.
In Malaysia, if you're ever had fried rice, chances are you tried 1 of the many hundreds that are exist.
This one here is a fried rice dish that's served as Addon White Coffee, a new coffee place that just open nearby the area I live.
For its price, it's really generous with the ingredients. It's loaded with chicken pieces, veggies, egg, as well as a fried egg on top and a chilli oil dip at the side.
It's also a set that comes with your choice coffee or tea and either hot or iced.
It's a definitely a new place to check it however the price for this fried rice set meal is on promotional price as the shop's opening deal. So get yourself some of their meals while this sweet deal lasts.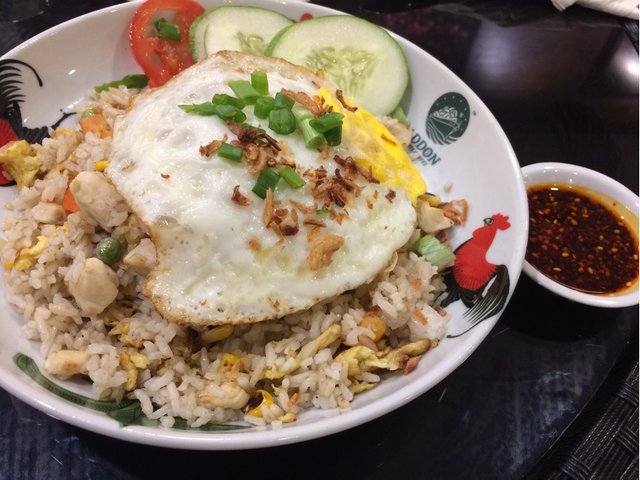 Posted using Partiko iOS