Hello Steemians! Partiko released a new Android update today and it is absolutely awesome! Allow me to walk through a few key changes that make me like this app even more.
---
New and better layout
The first change you will notice is the new layout for your feeds.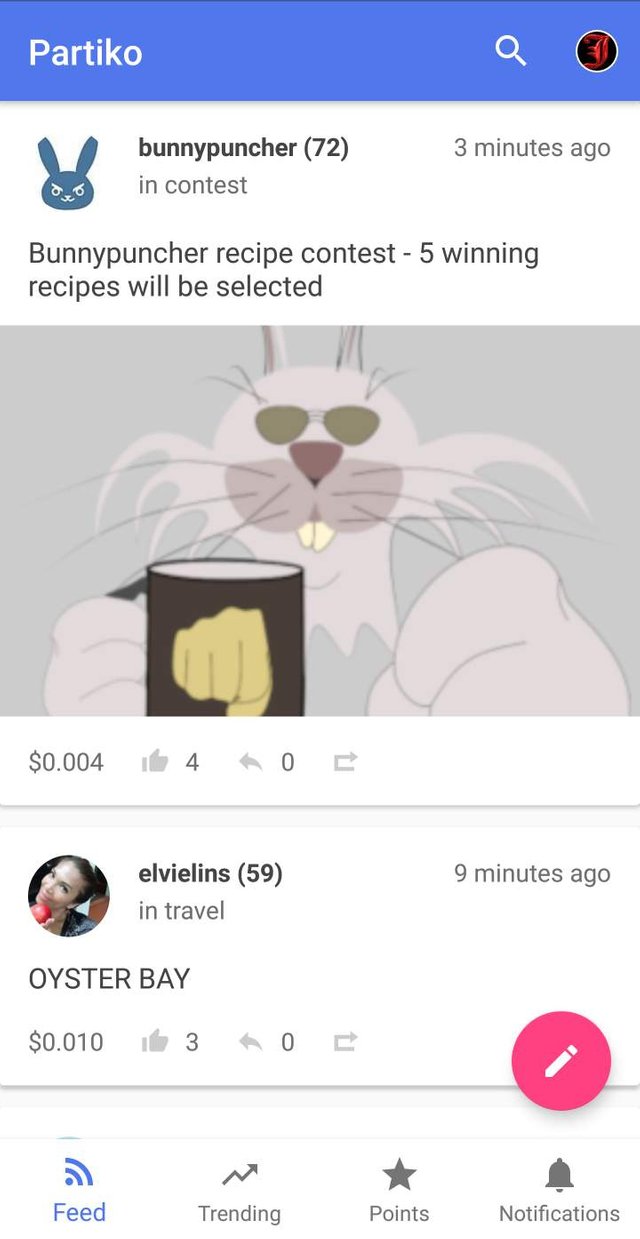 The image is now bigger which makes the overall browsing experience better. Tapping into a post, you might notice that the upvote, reply and resteem buttons are now always anchored at the bottom of the screen. Previously, they were located at the end of the post, which was difficult to find if the post is lengthy.

Support for multiple images!
When I made my first post through Partiko, the key drawback I felt was the fact that it only allowed 1 image per post. I find that very restrictive and makes it hard to post something meaningful. Now, multi-photo mode is supported! 😄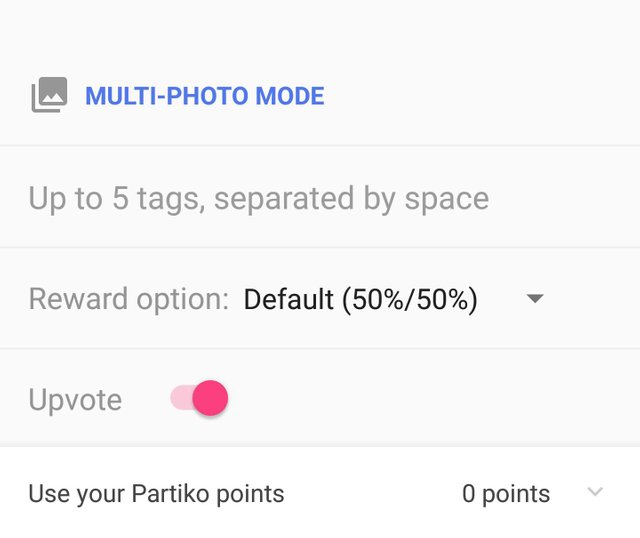 Once you enter into multi-photo mode, you will realize that it does not just supports multiple photos, it actually supports markdown now! In essence, Partiko is able to support a full featured posting experience now! 😄

Redeem Partiko points for upvote!
We have been accumulating Partiko points for some time. During the World Cup period, we know that the points can be used to participate in betting. With this new update, your Partiko points can be used to buy upvotes from Partiko!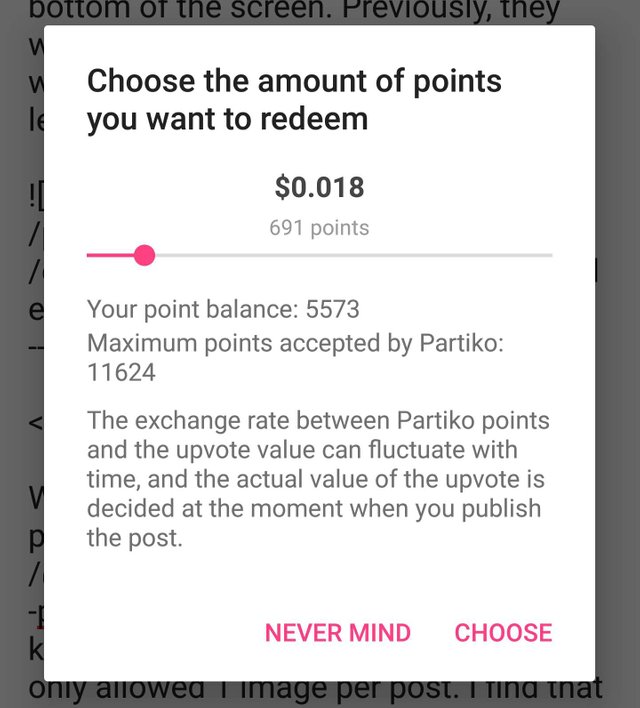 This is a huge change and I believe it will be a key feature to attract more users to Partiko. I am looking forward to more uses of the Partiko points, maybe to exchange for Partiko SMTs in the future? 😝
---
Summing it up
This update brought about many great changes to the Partiko app. The overall look and feel now reminds me of an earlier version of the Facebook app. The app is much friendlier to post an article from now, so I will most likely be posting more from Partiko.
There are still a few changes that I noticed, but I think I will save them for the Easter egg contest :). With this update, I think it is rather clear which app is the best mobile app to browse the Steem platform. Thanks @partiko!
Posted using Partiko Android