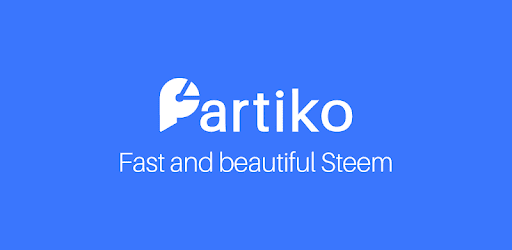 Hello Steemians! Saw that @partiko is running a writing contest and decided to give it a shot. I have been using the Partiko Android app for about a month now. Since then, I didn't look back and I can say that it has become my default option to browse the Steem platform on my mobile phone.
What I like
I have tried other apps like eSteem and SteemApp but both of them cannot match Partiko in terms user-friendliness and app performance. In addition, the notifications system of Partiko is excellent. The app notify me of any vote and comment on my post so that I can reply to them as soon as I can. On top of that, Partiko has a points system that reward every upvote, comment and post made through the app.
What I dislike
I got to know Partiko by seeing comments left on my blog with the "Posted using Partiko Android" link. The same thing which got me started using Partiko is something which I don't really like. But I have started to accept it and find it not so intrusive anymore. The other thing which I don't really like is that Partiko only allows 1 image to be uploaded with the post (I only get to know this today as this is my first post via Partiko, haha..).
Conclusion
This is the first ever post I make via Partiko and I think there is still much room of improvement when it comes to making posts through Partiko. It will be great if the development team focus on that aspect next and improve the experience further. However, I will still recommend Partiko to fellow Steemians because it is a nice and easy way to explore the Steem platform on the go. It allows me to do some quick comments and upvotes while traveling. Thanks for reading!
Posted using Partiko Android