Good Morning,Good Evening, Good Afternoon depending on where are you in this world.
Greetings of the day it's great to be with all of you. I feel good because I'm a part of this awesome community.
I'm writing this blog to confirm my participation in the contest started by Oracle-D. So with out wasting much time let me start the review.
WHAT IS PARTIKO?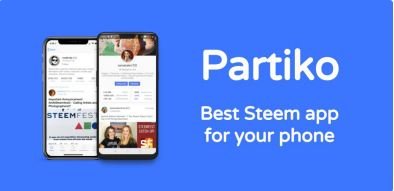 Partiko is a decentralize social media platform built on top of the Steem blockchain which gives us space where we get paid for our quality content. The power of blockchain directly allow you to monetize our content and earn reward in cryptocurrency. Since Partiko has built on Steem blockchain so the reward could be earn in STEEM or SBD. Prtiko is a Blockchain based Dapp where creator get paid for his post and substance watcher also get some share for participation.
How to get started using the DApp?
PRTIKO is a awesome platform to monetize your quality content. If you wants to be part of this Community and wants to earn steem in a very simple way then you have to follow some instructions or steps in order to get access on this DApp.
Step-1
Partiko have Android and iOS mobile apps already available on playstore and app store.
If you want to be a part of this community CLICK HERE TO REGISTER
Now you are on official website of PARTIKO. Click on for android version download or click on for IOS verson.
When you click on

Play Store will open click on download button for download the app.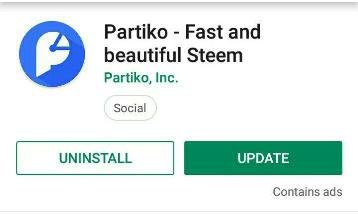 ( I all ready downloaded it so it is asking for update)
Step - 2
After the download finish open the app on your phone. The app interface will be like this.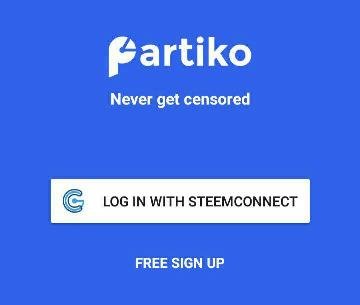 Click on Login with Steemconnect and give your login credential (Don't worry you are using Steemconnect nobody can steel your private key)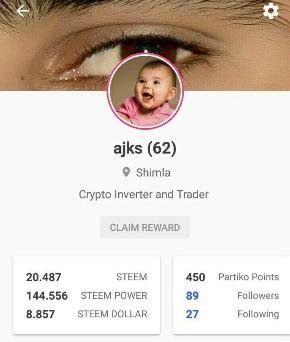 That's it you are all done now you can experience the power of blockchain with simple user interface with Partiko. Your Home page will look like this.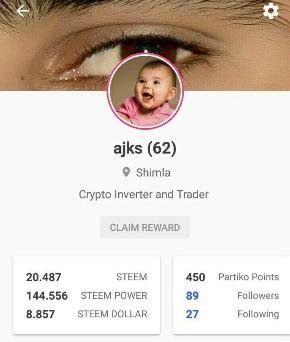 Main components of the DApp
There are four button on the home screen of the app
Home- Here you can find the blogs of the users you are following
Trending - Here you can find the top article of the platform
Chats - Here you can connect with other Partiko useres
Points - The amazing thing is that you can earn Partiko Points for using the app and these points can be changed into steem
Notification - In this section you can find notification about your activities
Things I think are good about the DApp.
This is an amezing Dapp i ever use . the interface is quite impressive and user friendly here im mentioning some things which are outstanding about this DApp
Refer and earn - WE can earn unlimited reward by referring this app to our friends and family member which is very impressive. Anyone can earn good amount by doing this task.
Reward for Comments - The next amazing thing is that we can earn reward by commenting n other posts we can earn partiko points for every comment which can be exchanged for upvotes on our blog

Points for Posts - WE can earn points for creating posts which can be exchanged for upvotes on our blog.

Reward for Upvote - The next thing is that we can earn reward by commenting n other posts we can earn partiko points .


The things I think are not good about the DApp.
This only thing is that not good about the DApp there is no Dark mode. It is really amazing if we get this update.
My Experience
I have amazing experience of this app i always love to use its simple user friendly interface for me if there is dark mode and have a separate bifurcation of delegated steem power then it will be very easy to use.
Conclusion
in the conclusion i just want to say that i appreciate the great work of Partiko Team for this Mobile App one thing I really enjoy this app and earn some steem on this platform.
Rating
I will give this great dapp

for such a great service. Thank you guys for this awesome app.
WEBSITE LINK
https://partiko.app/?_branch_match_id=631527446748625586
Blog Reference
Screenshots are taken from PARTIKO APP.
Thanks for reading this.
@ajks