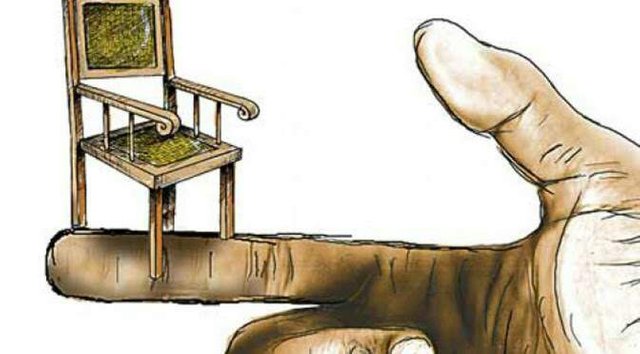 Partiko website: https://partiko.app/
Blog: https://steemit.com/@partiko
Discord: https://discord.gg/DTYKPX
Twitter: https://twitter.com/PartikoTeam
Towards the end of poasitions
Positions for certain people are aspirations or great desires. Various efforts and efforts were made to obtain a position. sometimes having to spend a certain amount of money to get a position, even if not infrequently done through inappropriate methods and unfair competition.
Why do people want positions. Position closely related to power and power is closely related to wealth. you have a position you can master resources. Mastery of resources (human and natural) you will get income.
Position is a pleasure. For those who have enjoyed their positions for a long time, it is very difficult to leave or leave office. They have enjoyed their positions. losing office will lose power and income. Various attempts were made to maintain office, even in ways that were not good.
When organizations must change because of the demands of environmental change, it is not uncommon for many positions to be replaced and changed. for some officials in certain positions will try to oppose the change or try to maintain the status quo. Because they worry that change will have an impact on losing their position and power.
Towards the end of positions for some people it is a very frightening thing, even panic and loss of common sense, but for some others will receive a roomy chest. They consider the change of position is reasonable and normal. the position is considered as a trust and will be taken back someday.
Position in the organization is not a permanent position and will change at any time to follow environmental rules or changes. therefore in order not to feel anxious at the end of office, the nature of a position must be understood as well as possible.
What is unfortunate is that when occupying a position, has the position been used for its function or even the position has not functioned properly. What has been done when taking office. Has it been beneficial for the organization or precisely the opposite.
Let's be grateful for the position given and give up the position sincerely if it has ended. Remember that sustenance has been arranged as well as possible.
Thank you.
Menjelang akhir jabatan
Jabatan bagi orang tertentu adalah cita-cita atau keinginan besar. Berbagai upaya dan usaha dilakukan untuk memperoleh jabatan. Terkadang harus mengeluarkan sejumlah uang untuk memperolehnya, bahkan tidak jarang dilakukan melalui cara-cara yang tidak pantas dan persaingan yang tidak sehat.
Mengapa orang-orang menginginkan jabatan. Jabatan erat kaitannya dengan kekuasaan dan kekuasaan erat kaitannya dengan kekayaan atau pendapatan. Anda punya jabatan maka anda dapat menguasai sumber daya. Penguasaan sumberdaya (manusia dan alam), maka anda akan memperoleh pendapatan.
Jabatan adalah suatu kenikmatan. Bagi yang sudah lama menikmati jabatan, maka sangat susah untuk meninggalkan atau melepaskan jabatan. Mereka sudah sangat menikmati jabatannya. Kehilangan jabatan akan kehilangan kekuasaan dan juga pendapatan. Kehilangan jabatan akan menimbulkan gejala spikologi. Berbagai usaha dilakukan untuk mempertahankan jabatan, bahkan dengan cara-cara yang tidak baik.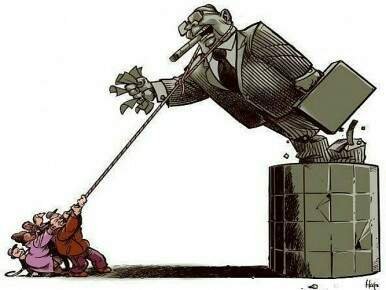 Ketika organisasi harus berubah karena tuntutan perubahan lingkungan, tak jarang banyak jabatan yang harus diganti dan diubah. Bagi sebagian pejabat pada posisi tertentu akan berusaha menentang perubahan itu atau berusaha mempertahankan status quo. Karena mereka khawatir perubahan akan berdampak pada kehilangan jabatan dan kekuasaan yang telah dimilikinya.
Menjelang akhir jabatan bagi sebagian orang adalah hal yang sangat menakutkan, bahkan menjadi panik dan kehilangan akal sehat, namun bagi sebagian yang lain akan menerima lapang dada. Mereka menganggap pergantian jabatan adalah sebuah kewajaran dan lumrah. Jabatan dianggap sebagai titipan amanah dan akan diambil kembali suatu hari nanti.
Jabatan dalam organisasi bukanlah jabatan yang permanen dan akan berganti kapan saja untuk mengikuti aturan atau perubahan lingkungan. Oleh karena itu agar tidak merasa resah pada saat berakhir jabatan, maka hakikat dari sebuah jabatan harus dipahami dengan sebaik-baiknya.
Apa yang perlu disayangkan adalah ketika menduduki jabatan, apakah telah dimanfaatkan jabatan tersebut pada fungsinya atau justru jabatan tidak berfungsi sebagaimana mestinya. Apa yang telah dilakukan pada saat menduduki jabatan. Adakah telah bermanfaat bagi organisasi atau justeru sebaliknya.
Mari bersyukur atas jabatan yang diberikan dan lepaskan jabatan dengan ikhlas jika telah berakhir. Ingatlah bahwa rezki telah diatur dengan sebaik-baiknya.
Terimakasih.
Welcome for new steemian:
@keeperofall
@herculean
@artandnature
Let's joint:
Partiko website: https://partiko.app/
Blog: https://steemit.com/@partiko
Discord: https://discord.gg/DTYKPX
Twitter: https://twitter.com/PartikoTeam
Posted using Partiko Android