My points are 2140 points, Let's join in Partiko
First of all, I do thank to Partiko because this application is very benefit. I can access Steemit with utilizing Partiko easily. Early, I get 3000 points from Partiko. I had used it for bet of World Cup and now my points are 2140 points. But I am still confused. What is the function of these points?. I am sorry I am beginer :)
Please give me information...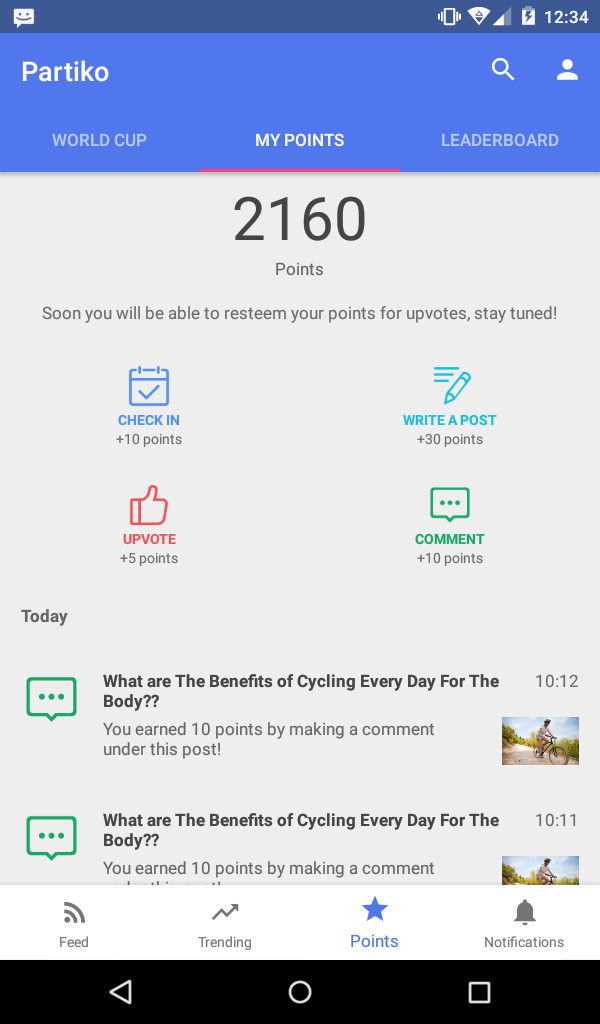 Posted using Partiko Android