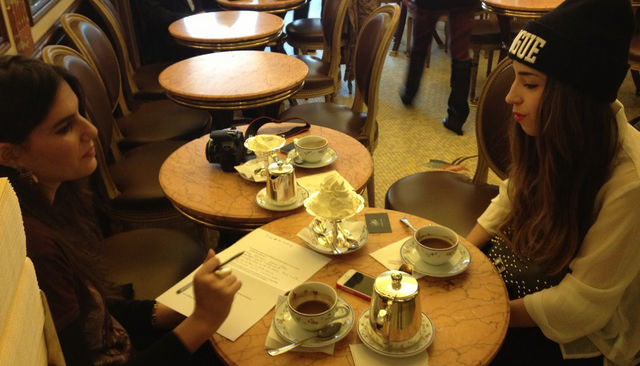 This week, I had the chance to meet Madison, creator of the famous 101 Things Girls Like blog, which was in Paris for Fashion Week. We met at Carette, a famous tea room in the Place du Trocadero.
I admit that by my advanced age (about 10 years more ...) I did not know this cute young woman, who from the top of her twenties has already totaled nearly 2,500,000 visitors since August 2012 for an average of 200 000 visits a month!
Awesome tell me! Especially when we see how easy it takes its notoriety on the blogosphere.
Indeed, more than one would have grown wings to the idea of ​​becoming one of the references fashion / beauty of the new generation but not it!
I fall naked when she tells me that in addition to her videos and articles posted on her blog several times a week, she studies English in college and works in a hypermarket!
We can say that her success is undoubtedly this distance, which allows her to keep her feet on the ground while remaining professional and passionate.
Here are all the beauty tips that will be very useful to all future brides (and even to others!):
Private Wedding: The wedding day, we must be the most beautiful, what advice can you give to our brides for a perfect complexion?
Madison: First of all, sleep well. Set a period of sleep a week before the wedding to have a rested mine. Then I advise them to cleanse each evening and especially to moisturize his skin, even if it is fat. Finally, the ideal would be to use an exfoliating care and then avoid putting on makeup for a few days to let the skin aerate.
I use micellar water Bioderma for sensitive skin as cleanser (in drugstore)
To sublimate, what type of makeup do you recommend?
It is necessary to take care of the complexion in priority (bottom of holds with Mac and brushes of home Zoeva)
For a brunette, at eye level, brown tones as in the Naked 2 palette from Urban Decay. With this kind of natural colors, do not hesitate to insist on the eyes to give intensity to the eyes.
A blonde with fair eyes will use more golden hues.
The lips must be made up with a lipstick while remaining in the shades of natural pink or nude, just like the manicure.
What is the mistake not to commit?
Especially NEVER put too much makeup on your eyes AND mouth! One must also never neglect his complexion, which must be uniform but remain natural. Do not put too much or too little and find a happy medium.
What do you think celebrities have understood in terms of makeup?
Undeniably, Jessica Alba and Natalie Portman who are very pretty girls who always wear sober makeup and sublimating. I really like Natalie Portman's Dior campaign in pink tones.
What brands can you recommend for a long-lasting make-up?
Urban Decay for eyeshadow, Mac for skin tone and Zoeva for brushes. They have a very good price / quality ratio.
I also have a soft spot for products from Dior and Yves Saint Laurent.
I recommend Ecotools brushes to apply eye shadow and Essie or Zoia as nail polish.
And for the hairstyle? The trends of this year?
All that is attached. Ponytails, braids or braided buns.
Finally unthinkable not to list Madison's outfit entirely: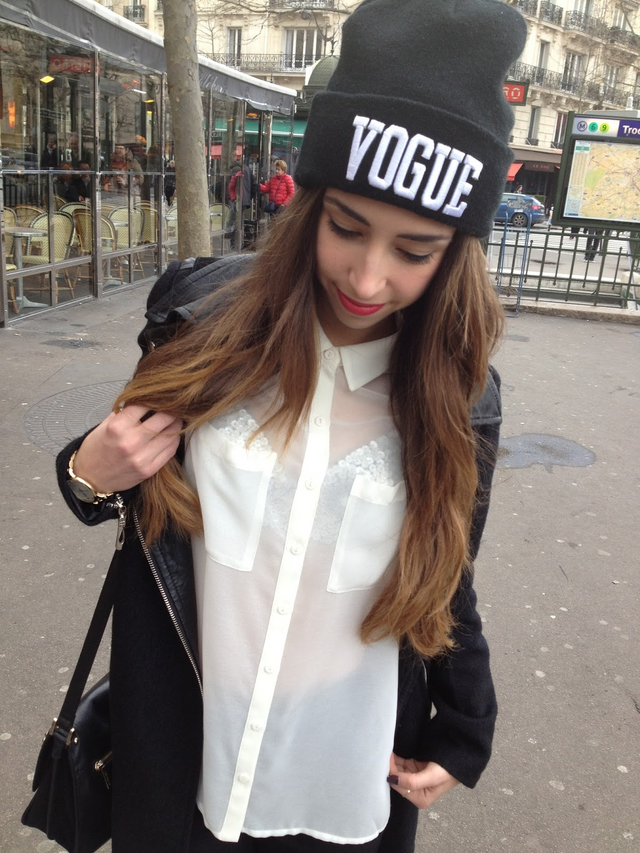 Dream Wedding in Paris