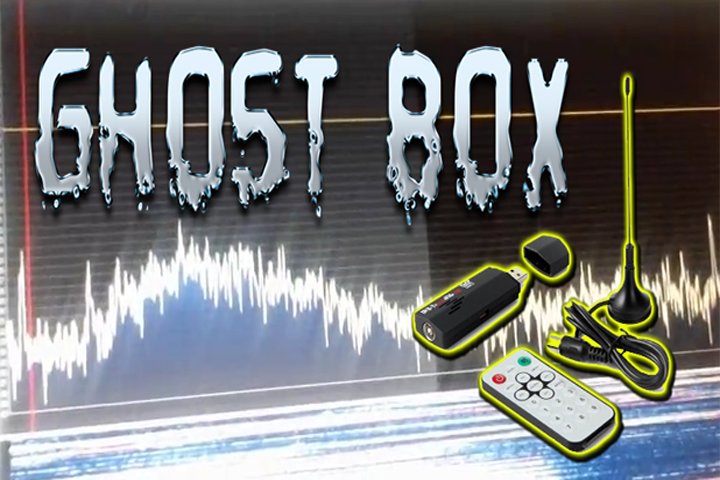 Today I'm sharing the geekiest thing I've ever done, which I'm quite proud of that I was able to figure out on my own.
At the time I first did this (some time in 2015) I was, to my knowledge, the first person to use a software defined radio for the purpose of ghost hunting.
SDR
For those who don't know, a software-defined radio (SDR) per Wikipedia is:
a radio communication system (device) where components that have been typically implemented in hardware (e.g. mixers, filters, amplifiers, modulators/demodulators, detectors, etc.) are instead implemented by means of software on a personal computer or embedded system.
They come in many forms, but I'm only familiar with its simplest - a small little USB dongle you can get on eBay for ~$10, including shipping and handling. It's a really neat device with countless uses.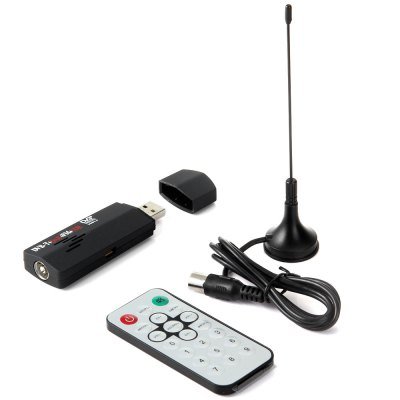 SDR Uses
The dongle comes with everything you need to use it as a TV tuner for your computer, but the majority of its users don't use it for that.
Here's just some of the things you can do with an SDR:
Download satellite images directly from the International Space Station
Listen to shortwave radio conversations
Hear live police, fire and EMS transmissions

even encrypted ones if you know what you're doing

Listen to all the regular AM/FM stations where you live
Locate and track aircraft in the sky
Set up a fake cell phone tower and trap cell phone calls and SMS
Hack different things in various ways
I'm using it for its radio function.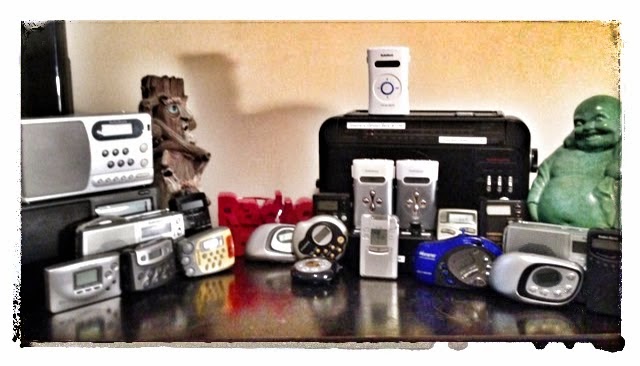 Ghost Boxes
A Ghost box is a hacked or modified digital radio used by paranormal investigators and ghost hunters. It's believed by many to be a ways of communication with the spirits of the dead.
The Hack
In order to become a ghost box, a radio has to be modified in such a way that when you push the scan/seek button, it never stops on any one station - but rather it keeps scanning or "sweeping" thru stations continuously at a very fast rate, allowing just fragments of snippets to be heard from each station.

The modification also disables the mute circuit of the radio so that you can hear the static. Normally, when you scan, seek or skip stations on a regular, unmodified radio, the audio is temporarily muted in between stations. This eliminates the static noise.
With a hacked or modified radio (ghost box), this mute function is disabled and the static comes through. For reasons unknown, the static seems to help the voices come thru.
But, through the glory of the SDR, there's no need for a hack - it's just a matter of software configuration.
Intelligent Responses - Something is at Play
Though I've personally had success with various ghost box technology, I'm not convinced it's spirits causing the intelligent responses.
A person could just as easily choose to believe the responses are coming from aliens, demons, or being telepathically transmitted by the user themselves.
I, of course, remain open-minded and hope you do the same.
In my experience, there's two forms in which the intelligent responses come:
Sentences strung together using whatever random things are being said (or sung) on each station
More interesting are the unique, robotic-sounding voices that last the span of several stations

Since it's scanning so rapidly, to hear the same voice for the span of seconds is quite noteworthy.
Why these unique, long-span voices sound robotic (to me, anyway), is just another question in a greater mystery.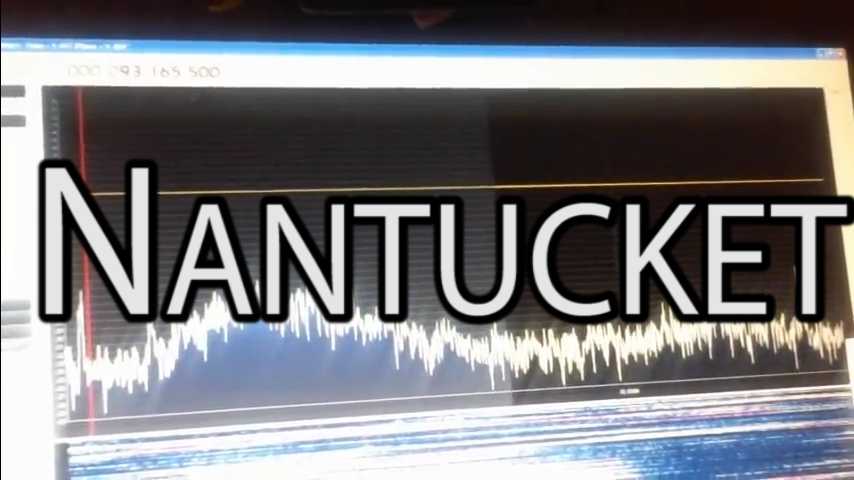 It's easy to hear what you want to hear with a setup like this.
That's why, in an effort to be more scientific and reasonable about this, I use control words to establish a line of communication. Words that you wouldn't expect to hear coming through the radio.
Common ones I use are "NANTUCKET" and "kitty cat ".
PROOF
Here's a demonstration of me using an SDR as a ghost box. Call me crazy, but it sounds to me like it repeats my control phrases back to me:
The static, noisy and unpleasant as it is, truly seems to be some type of conduit for the responses to come through.
The noisiest, cheapest commercial Ghost Box that is mass manufactured is the P-SB7
![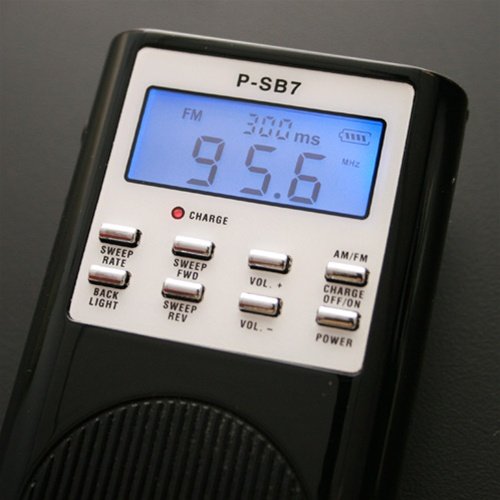 )
Noisy though it is, everyone has success with it and it's a great box for any beginner.
This post was more about showing the results of the experiment rather than explaining the process of how to do it. But if anybody is interested in a tutorial on how to set up an SDR to use as a ghost box, let me know in the comments and I'll make a tutorial.
Leave a comment on what you think of all this,
or, at the very least if you think the results in my video sounded like the control phrases I asked it to repeat or not.
Like I said, this is the geekiest thing I've ever done and I was able to prove to myself that if I want to do something badly enough, I will figure out how to do it.
This article was written, by me, Sheila of Aliens, exclusively for Steemit.com