From 1000' or so up in the sky, the aerial photography looks like beautiful landscape. Ranchlands and foothills.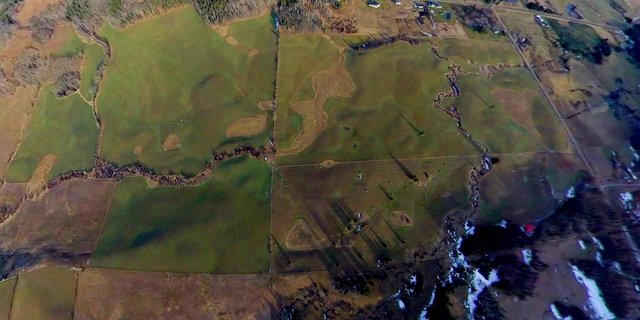 Sunset over the mountains. The mountains are far closer than they seem in these wide angle photographs, its a short flight away but the air is much too rough to be flying further out on this day.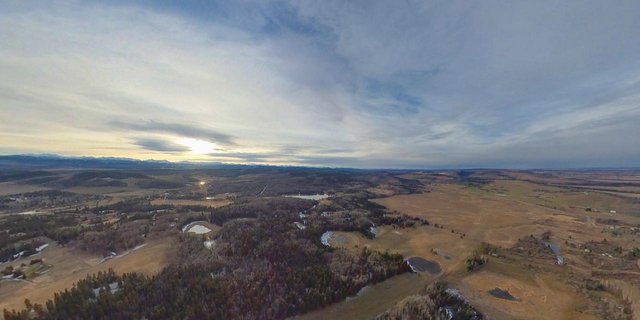 Took some acreage aerials for a friend of their place. nice to be able to share from the sky, there property.