Body Of Choekyi Gyaltsen, The 10th Panchen Lama of Tibet - In Shigatse, Tibet At Tashilumpo Monastery - My Photo From 1989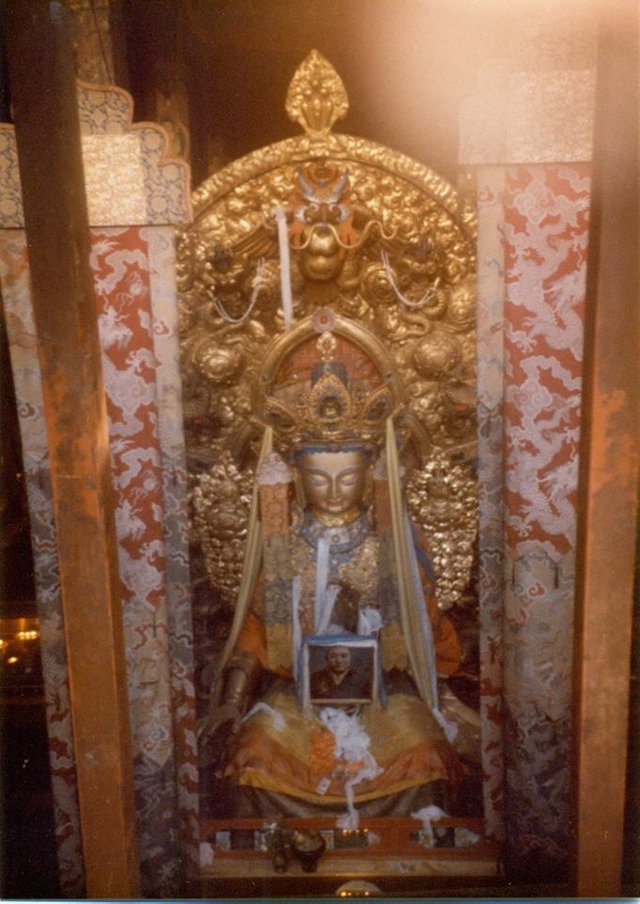 I took this photo in Tibet in 1989 while on a semester abroad. This was taken at Tashilumpo Monastery in Shigatse, Tibet. This Buddhist shrine is paying respect to and honoring the 10 Panchen Lama of Tibet, Choekyi Gyaltsen. He passed away early in 1989. In fact, I'm pretty sure this is his deceased body in meditation pose---preserved and covered in regalia consistent with Tibetan Buddhism.
I hope you like my photo!
Please consider voting up, following, re-steeming, etc.
Thank you very much!
copyright 2018 missinglinks