my cryptocurrency trade today story
hello friend how are you?
today when i login to my kucoin exchange , i did about 12 hours . and in this perioud i did with different pair. my favorite pair is btc.
today all day my trading target was trx. i bought trx on 0.03122072 , 0.03112072 , 0.03102072 . and sold on 0.03222072 btc.
but in this perioud my profit was about $500 it was not good profit. becasue trading buy selling was hard. and volume was not good.
but after getting this profit i bought my btc .
today trx trading price chart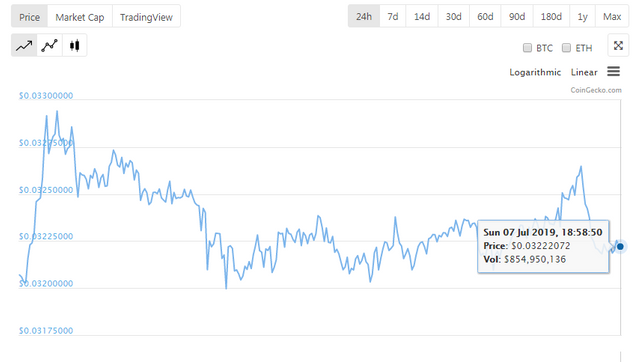 i love trading on kucoin exchange and binnace. so these two exchange are my favorite for trading purpose. metohd of trading exchange is easy to use.
here i would like to explain that my post is my own experience of today. it is not that you buy trx and start trading. before starting any trade first search , do research.
in my next post i will try to explain how to start daily or long term trading . and if you are interest to earn daily basic profit then what kind of points are neccessary to keep in mind before starting trade.
here one things keep in mind . crypto trading demand patient and only patient. never invest your all money in this field always keep safe your money and use always extra money in this field. if you lost your invesment , then no need to get much worry.
never get hurry in trade. always first do search and then take steps.
my today profit is good but not vvery good. tommrow i will share more my experience about trading. thanks
thanks
regards
yousafharoonkhan