Today the "Contest Looking back/Look forward /Mirando hacia atrás/ mirando hacia adelante contest #CCC 2.13" will end.
If my connection stays as bad as it is now I get into my car, drive to town and find a better connection to announce who won and post the new contest.
I wonder how many Steemians would do that. How many of you try that hard to join Steemit?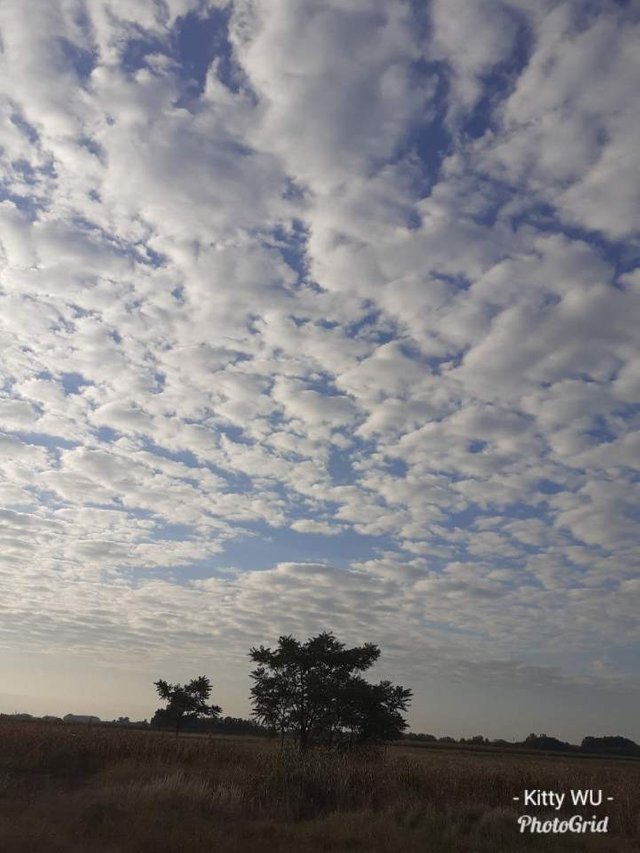 After HF 21 and 22 it became quiet at my address.
I know I am the only one. Many lefts, the motivation is gone and it is hard to find it back.
There are plenty of contests and giveaways to join.
Hardly anyone does. It is a way to make an income even a basic income! (A basic income you make by collecting as much SBI shares as you can they last a lifetime).
I wish I could join more contests to earn a bit since my earnings here are not even 1/10 of what they were before the HF.
It is the same if it comes to the comments. Three comments a day is what I received yesterday. Three!
Any idea how many comments I write a day with my lousy, annoying connection that eats all my time?
I work hard to make you feel someone read your post. Someone cares about what you wrote, good or bad I read it and I left you a comment.
@abh12345 has a weekly post named Curation and engagement leagues.
Here you find Steemians who try hard to engage, to make Steem a better place.
I share the latest link with you. It is good to be aware these people exist and you can be one of them too! You can be part of this league and do your share and even win a nice amount of Steem by changing your habit of posting into reading, commenting, voting. After all, this is social media in the first place.
At the moment I feel the same about Steemit and the Steemians as I did as I just joined.
It was a good reason to leave to a better place. I still would be at that place if my connection would not let me down.
To be honest, I prefer not to look back to that period although it was a better time to earn, which I did not because I did not know how to lay hands on it.
To my opinion curating not gets the best out of people.
All contact is gone, so is the need to write. Writers hardly earn, it saves a lot of time indeed if the need, burden, to write is taken away from your shoulders.
"Why post you book here if a photo of a heap of dogshit on the pavement is made within 3 seconds time gives you more upvotes (the voice of the crowd?) asked @meins0815 on dpoll. A question we already discussed in the @freewritehousegroup during our #MarchMadness contest _(write a novel within one month).
Now only 5% seems to rule and do well. Question: will you give up or join them?
Yesterday I read posts written by @forexbrokr, reasons why no longer motivated to invest in... perhaps you should too. This Steemian is a bigger fish as most of us, but after you read it you get the picture of how it works and how easily it is to get downvoted by a whale or mob.
Let us look forward!
If we want Steemit to be a better place we all should do our share.
You have 10 votes of 100% use them!
You have 2.5 downvotes of 100% use them too.
Fight for you right, against the ones who do not care about good content and drain the pool. What they take you cannot earn.
#ccc supports good content.
You know what that means. You write original content, write the content yourself! No plagiarism. You also write a minimum of 200 words and you edit and make it look better with a photo or some art. Yes, this does take time but it is also your face to the outside world. No one likes to be seen as the one with the "shitty posts only".
Practicing the writing skills you can by free writing daily with @mariannewest. It only takes 5 minutes of your time to write about the prompt given and you set a timer!
Joining contests is the way to:

earn extra (a prize)
get extra upvotes (you use certain tags)
be noticed (your name shows up in different places).
to engage with others.
My hands are tied.
I will not push you to join contests. Looking back I noticed reminding people does not result in more entries, also a higher price and getting rewarded for joining does not.
From now on I will save me the time and energy and focus on me. You are free to join.
Contest running you can find back at @team-ccc.
My other account @wakeupkitty.pal gives all kind of tips to grow here.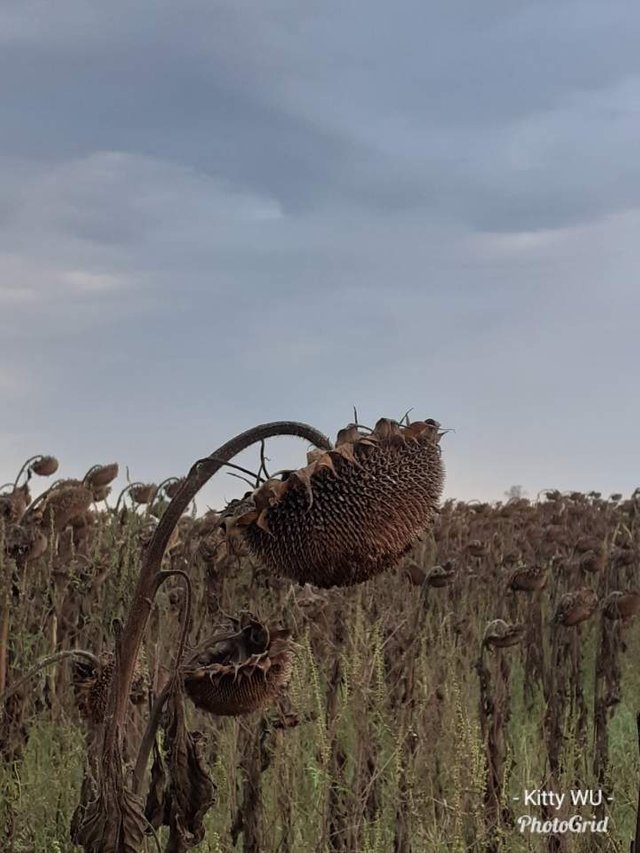 Sunflowers die too... there is a dark sky ahead.
This is my entry to the contest "Contest Looking back/Look forward /Mirando hacia atrás/ mirando hacia adelante contest #CCC 2.13".
#ccc contest to join you find at @team-ccc
This is an Invitation to join #ccc for Guaranteed 👍 Daily Income 💵 and Payout 💸 for Newbies (2.0) 🐟 🐜 🐛 in #ccc 👣 and Follow 👣 the Honor Code 🏅 - the Creed (Conditions and Limits Inside)
AND
the latest update <<< please click to read.
Posted using Partiko Android