The Moon on a Clear Beautiful Day
Hello everyone! I have returned to Steem a few days ago!
Today I wanted to share a picture of the moon that I took two weeks ago
Only an amateur telescope was needed and a cell phone to take this picture
These shots were taken in Vancouver, British Columbia
The weather was clear so there was no problem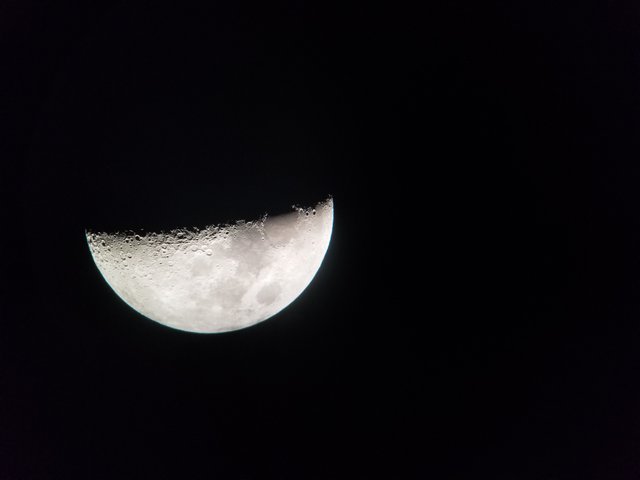 I had almost a year of not publishing, but I have returned and I hope to bring you more content ... thanks to all who have supported me!