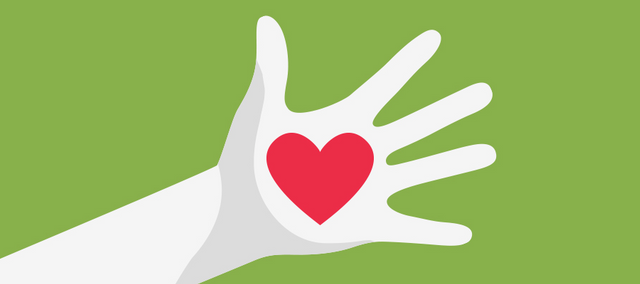 Source
There was a post from @apshamilton that I wanted to highlight since I feel he really tells the story of how we are changing humanity.
Here is the link to the post.
https://steempeak.com/charity/@apshamilton/from-splinterlands-to-venezuela-steem-is-transforming-the-world
Isn't that amazing?
This post highlights what is incredible about the cryptocurrency world and Steem in particular.
In this instance, he was instantly able to send money to this individual who was in need. This was a direct gift, one where she received 100% of what he sent. There was no cut by a "middle man", a NGO, or even transactions fees. Whatever was sent by him is what ended up in her wallet.
He was also able to help out by upvoting a post (or multiple) of hers, thus providing her some income in a week. This is another form of a gift in that it is direct giving by him. The difference is that this will be shared among the curation but the principle is the same. To top it off, if he so chooses, he can continue his support by consistently upvoting her content over time.
Finally, he was able to offer her a method to earn some income using assets he acquired. Since we are on blockchain and the tokenization of the game pieces, he can let her use them and split the profits (or keep them herself). For those without a means of income, this is a wonderful approach.
I do not know @apshamilton other than reading the comments he puts on my posts and the articles of his I read. He appears to be an attorney by trade but we won't hold that against him. 😁
This act show the character he has and, also, some of the impact Steem can make. We are seeing a new economic system erected, one where we close the gap between people all over the world. The Internet did a wonderful job allowing for the distribution of information and communication to people all over the world.
Now we are taking the approach with money.
If he tried to do what he did with STEEM through the banking system, there is a chance the money might never have gotten there. The banking industry is known for its corruption and the more unstable the country, the worse it is.
Even if the money got through, the fees might have made the PayPal situation he referenced look tame. To a country like Venezuela, there might be 18%-20% in fees alone.
With STEEM, there were none. The money was also in her wallet within 3 seconds as opposed to having to wait days (or weeks).
As our ecosystem progresses, we are going to see more ways to help people. As someone mentioned to me on discord one day, "there are a hundred ways to earn on Steem".
I agree with this statement.
The best way to help people is to show them a way to provide for themselves. In the early days, this might be a bit tough but, as we see massive expansion over the next few years, I think it will be rather easy to get the attention of people.
Stories like this tell of how we are changing the world. Slowly at first, but it will grow and expand.
---
If you found this article informative, please give an upvote and resteem.