Down to 216 lbs...lowest I've been in over a year. I think the keto is really starting to work, and the intermittent fasting isn't hurting.
Today's note of gym going interest...
If you are a dude, DO NOT WEAR YOGA PANTS! Gross, dude!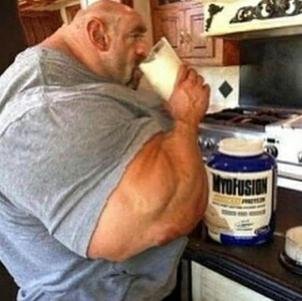 Image Source - 4chan /fit
Today (Weight -216)(Session length 1:15 hr:min)
Warmup
Stationary bike 5 min
Starting/Ending Heart Rate 103/135
Suggested 80% Max @ 136 heartbeats/min

Overhead Press
Set 1 : 55x10
Set 2 : 55x (12)
Set 3 : 60x (6)
(X) represents a set where I had to stop and take a break to finish; ((X)) would mean I needed two breaks.
People were using MY squat racks when I went to start, so a bit out of order ;>

Squats
Set 1 : 135x10
Set 2 : 135x7
Set 3 : 135x6
I wasn't happy with the form, and I was feeling it in my back, so I'll just retry my set next week...

Smith Machine Calf Raise
Set 1 : 90x10
Set 2 : 90x10
Set 3 : 90x13

Machine Assisted Pullups
Set 1 : 125x8
Set 2 : 125x (10)
Set 3 : 125x (7)
I had to take a 5 minute break here, I was really sucking wind

Seated Triceps Dips
Set 1 : 140x8
Set 2 : 140x10
Set 3 : 140x12

Knee Hip Raise On Parallel Bars
Set 1 : 0x18
Set 2 : 0x(20)
Set 3 : 0x((22))
Notes on today
I'm not impressed with my output today. This may be the downside of fasting
Senza and Jefit have really helped me in tracking health improvement, see Additional Gym Comments - New Apps for more info on these apps.
9/17 Yoga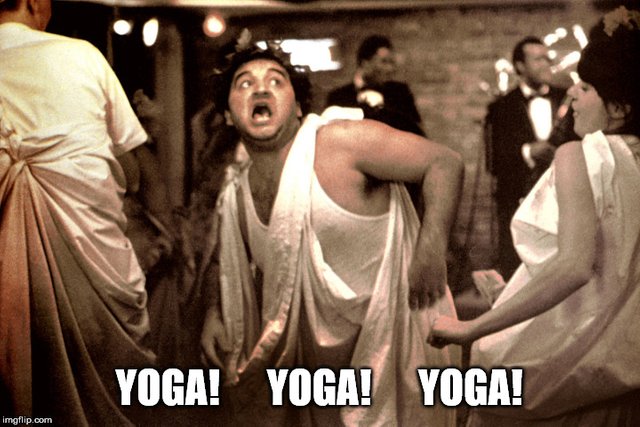 Sadly, I was right, my instructor was not hitting on me; just a friendly woman that enjoys teaching yoga and is happy to have new people stick it out.
I missed a week of this (this was third time) and it showed in class. Not that I mind rolling around like a fat walrus in front of everybody else LOL.
Even so, I do feel like I am improving my flexibility and balance. I was able to do the ...wait...gonna look this up...tree pose for more than ten seconds at a time, and some of the other movements were easier to get into last time.
I don't know which kind of yoga we are doing (hell, didn't know there were different kinds); I'll ask next class.
And it's time to start looking up martial arts classes near by...I'm ready to start incorporating these into my routine.
It has been suggested that I start with boxing for the footwork , what do y'all think?