This is my Week 4 review of the Fantasy Premier League results. My team scored 60 points this week slightly below the average score of 57. Second week in a row!!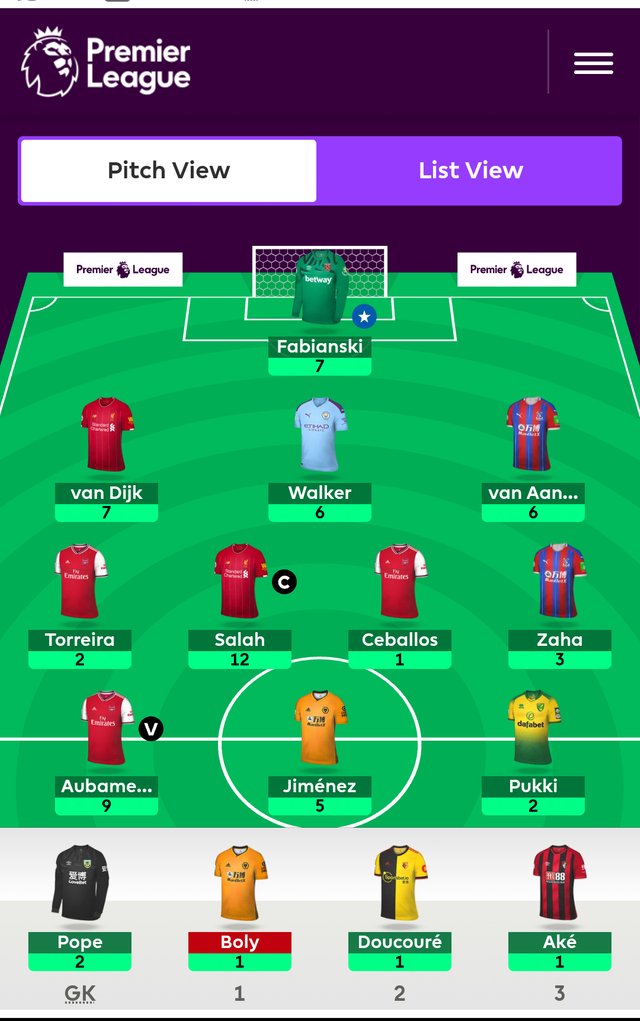 Ups
This is the first week my defenders and goalie have all got a clean sheet. They gained 26 points in total.
Not exactly an Up, more of a consolation. Arsenal was losing two down against Spurs but came back up with two goals, finishing the
game with a draw.
Downs
I alternate my captain between Salah and Aubameyang depending on the fixture. This week was Salah's turn, but he only managed 6 points against 9 from Auba. Luckily the net difference is 3 points only.
Next week
International week this coming week. I'm going to use my wild card and have started to make some changes. Will continue to monitor the situation in case I need to make anymore changes.
League position
SportstalkSocial League 68/106 ⬆️
Steem Fantasy League 114/209 ⬆️