The art of embroidery paintings and floral panels with ribbons appeared in the late XIV century in France, during the reign of Louis the Great. After the development of the French Venetian techniques of embroidery, the stylish outfits of the nobility were full of brocade, gold and silk.
Today at exhibitions and fairs, too, you can find a lot of expressive paintings of ribbons and leather, which make masters for interior decoration.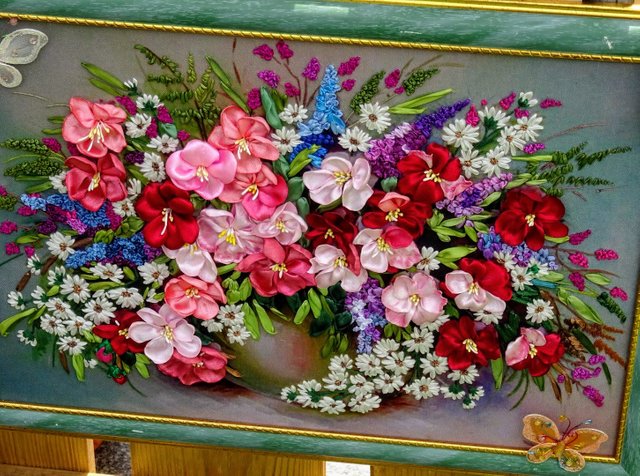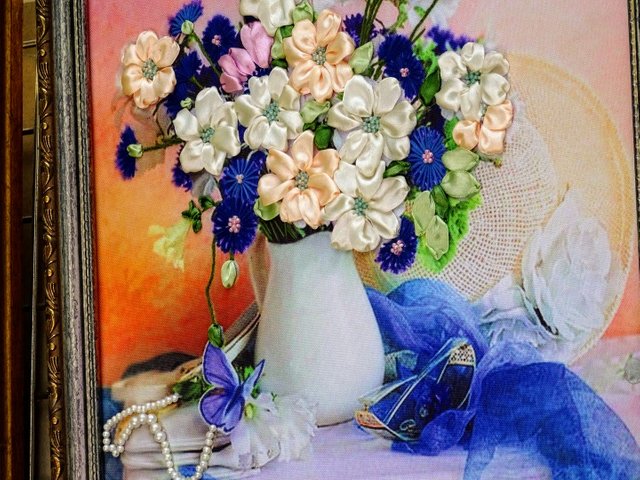 Such embroidery requires a lot of time, you need to pick up the tape on the color scheme, think over the picture, create a composition, learn the technique of stitch...
Each picture is original in its own way. Some depict lush peonies, roses, little forget-me-nots, or these red poppies.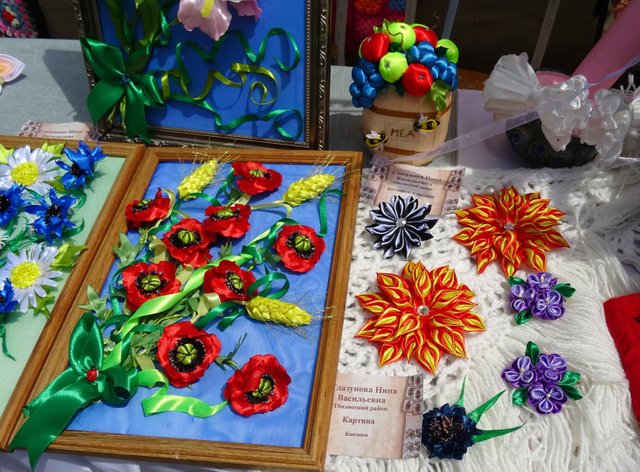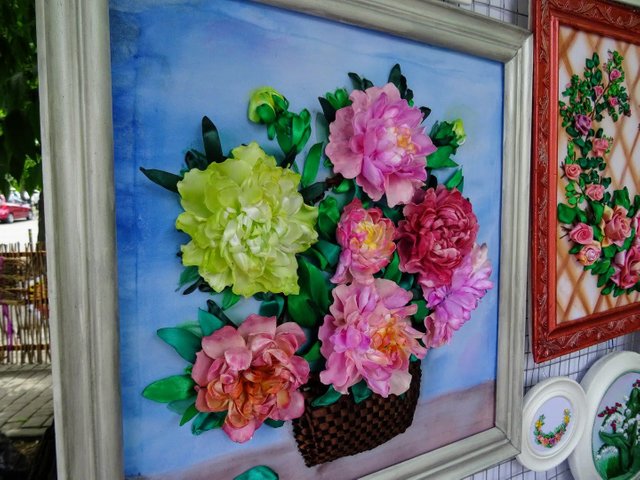 It is a pleasure to admire such works. Everything looks so lively and beautiful in the composition.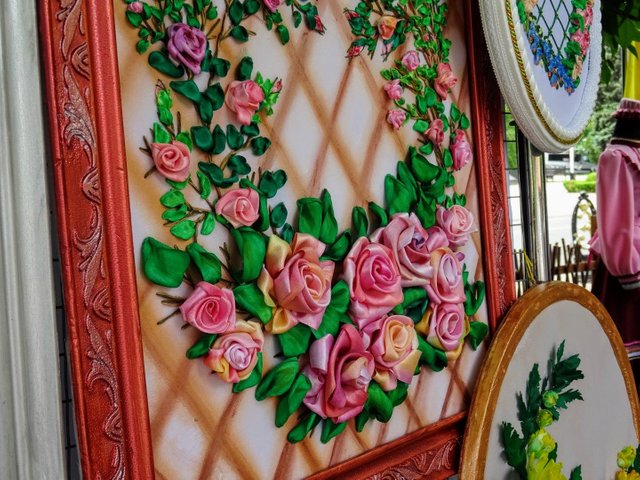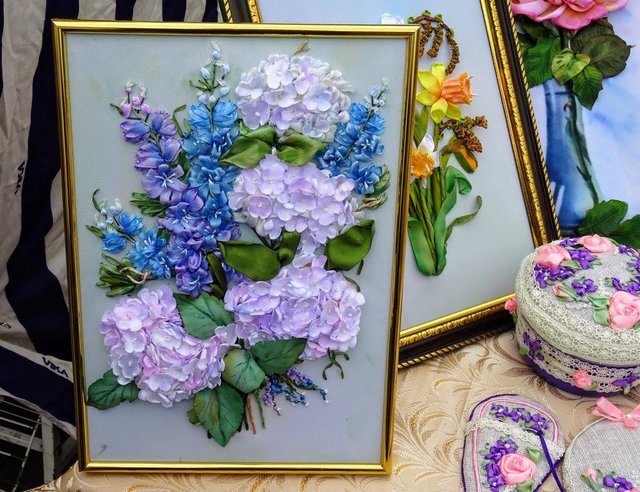 There were many different decorative items, embroidered ribbons: jewelry boxes, needle cases, boxes, bags...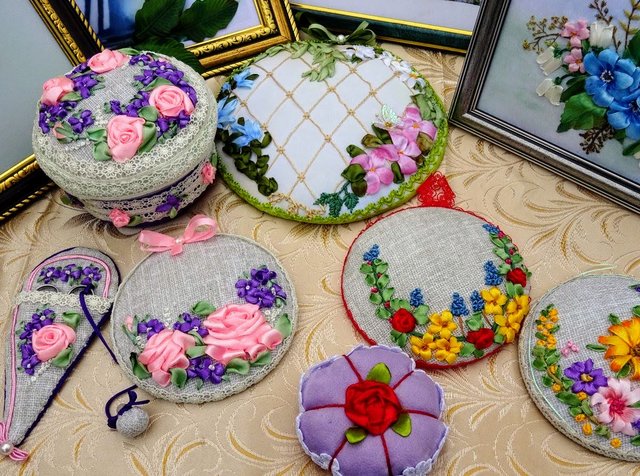 ---
Thank you for Your attention and visit. I appreciate Your feedback and comments. I wish you luck and have a nice day!
Best wishes,