RIB Software share rises 40 percent overnight
Schneider Electric intends to acquire RIB Software. They want to pay 29 Euro per share.
This announcement ensured that RIB Software's share price rose by over 40 percent.
I was particularly pleased because my position was slowly but surely going into the red. Now there is a nice profit of about 20 percent but I have not sold yet.
I have set a stop loss at 28 euros and I am keeping an eye on the share.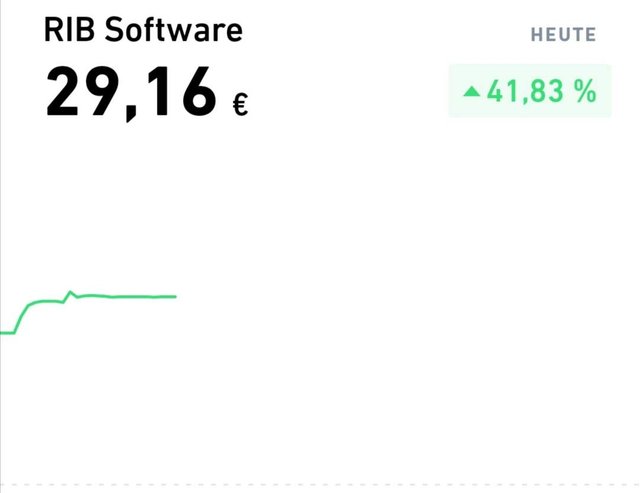 ---
DEUTSCH
RIB Software Aktie steigt über Nacht um 40 Prozent
Schneider Electric will RIB Software übernehmen. Sie möchten dafür 29 Euro je Aktie zahlen.
Diese Meldung sorgte dafür, dass die Aktie von RIB Software um über 40 Prozent gestiegen ist.
Ich habe mich besonders gefreut denn meine Position ging vorher langsam aber sicher ins Minus. Nun steht ein netter Gewinn von ca. 20 Prozent bereit aber ich habe noch nicht verkauft.
Ich habe einen Stop Loss bei 28 Euro gesetzt und behalte die Aktie weiter im Auge.
Posted using Partiko Android