Words Have Meanings, And Those Meanings Matter
---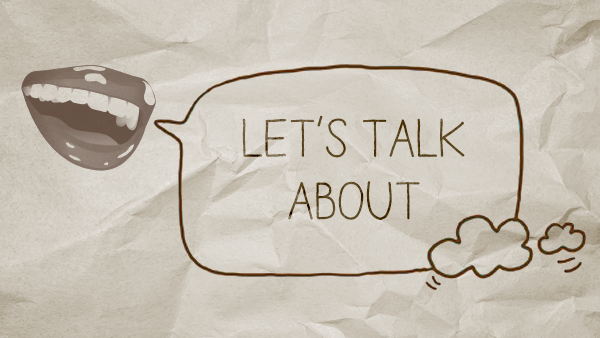 ---
In my experience & observations, one of the biggest causes of most arguments (or at least the biggest reason that so many arguments/debates end up going nowhere) is because the average person doesn't have a very strong grasp on the English language. sidenote: I would assume this is probably true for many other languages as well. Two people sit down to talk about economics, politics, culture, or some other topic, and then proceed to make the same sounds with their mouths, while applying different meanings to those sounds.
This can be seen quite clearly in conversations about "Anarchy", where those with a historical/philosophical/etymological understanding of the word are talking about a world "without rulers", while those who have no connection to the word outside of mass media bastardization over the past century are hearing/using that word as a synonym for "chaos."
I have had great success in many situations, whether I was on one end of the conversation or simply a bystander tired of hearing folks talk past each other, is to stop and clearly define the terms being used. Sometimes this just means the people involved agreeing to a particular definition so that they can both use it, but more often I bring it back to the Etymology, so that we can explore the roots of the word, the history of it, ALL of the current & past definitions.
With this in mind, I've decided to start a new series: Let's Talk About Words, where I will be exploring the use, misuse, and history of words that I see causing misunderstanding and slowing down the paradigm shift.
---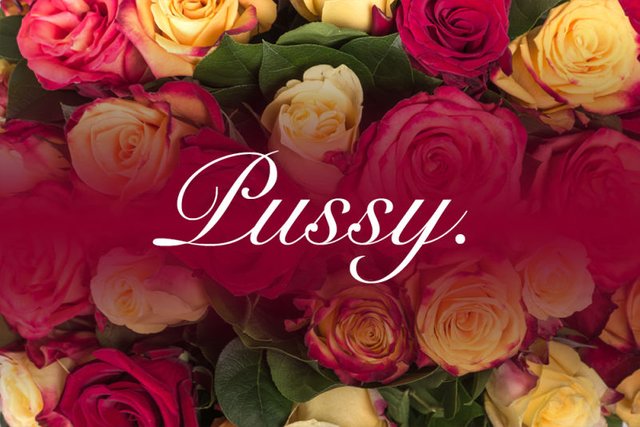 ---
Episode 1: "Pussy"
Because I love having conversations that are usually considered taboo or uncomfortable (and because starting with "Anarchy" would have been too similar to so much of my content), we're going to just dive right in, with the word "pussy". In our current situation, with racist sexists (SJWs) taking the reigns of media & education, there has been a LOT of intentional misuse of language. It's quite common to see/hear folks say things like Men shouldn't be able to say the word pussy, based purely on them having no understanding of what the word means, or where it comes from.
Most Americans get 100% of their understanding of the language from a combination of government schools and corporate media, having never read a dictionary or a thesaurus, certainly not an etymological dictionary, and often having never read any literature older than their grandparents. As such, they seem to think that the word pussy refers to the female genitalia (the newest usage of the word), and thus calling someone who is cowardly or "wimpy" a pussy must mean that the speaker is a misogynist, and is saying that women are cowardly, and this person is cowardly like women... If the word pussy had started off referring to the vagina, and then shifted to referring to cowardly people, this would be a valid argument. Unfortunately that is the opposite of the historical facts.
---

---
pussy (n.1)
"cat," 1726, diminutive of puss (n.1), also used of a rabbit (1715). As a term of endearment for a girl or woman, from 1580s (also used of effeminate men). To play pussy was World War II RAF slang for "to take advantage of cloud cover, jumping from cloud to cloud to shadow a potential victim or avoid recognition."
pussy (n.2)
slang for "female pudenda," 1879, but probably older; perhaps from Old Norse puss "pocket, pouch" (compare Low German puse "vulva"), but perhaps instead from the cat word (see pussy (n.1)) on notion of "soft, warm, furry thing;" compare French le chat, which also has a double meaning, feline and genital. Earlier uses are difficult to distinguish from pussy (n.1), as in:
The word pussie is now used of a woman [Philip Stubbes, "The Anatomie of Abuses," 1583]
But the absence of pussy in Grose and other early slang works argues against the vaginal sense being generally known before late 19c., as does its frequent use as a term of endearment in mainstream literature, as in:
"What do you think, pussy?" said her father to Eva. [Harriet Beecher Stowe, "Uncle Tom's Cabin," 1852]
Pussy-whipped first attested 1956 (Middle English had cunt-beaten "impotent," in reference to a man, mid-15c.).
---
Breaking That Down
So, as we can see from the etymology (history of use & meaning), we can already see that pussy was being used "as a term of endearment" for women since the 1500s, used for cats & rabbits since the 1700s, and wasn't used for the female genitalia until the late 1800s. So obviously, the nature of the word is not as a synonym for vagina, that is literally the newest usage of the word...
Now, what is really interesting is if we dig back just a little bit farther, we will find the actual root of pussy, and why it's original usage is that of "coward, weak-hearted, etc."
---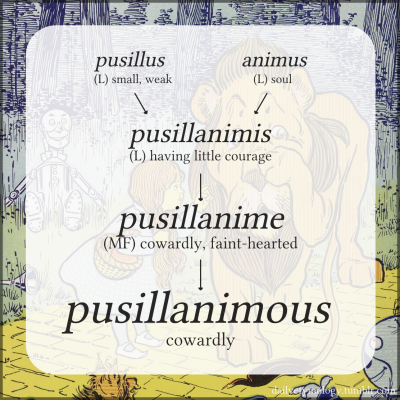 ---
Pusillanimous
Still from EtymOnline
early 15c., from Late Latin pusillanimis "having little courage" (used in Church Latin to translate Greek oligopsychos "small-souled"), from Latin pusillis "very weak, little" (diminutive of pullus "young animal," from PIE root *pau- (1) "few, little") + animus "spirit, courage" (see animus).
Related: Pusillanimously; pusillanimousness.
---
In Closing
That's right folks, the use of pussillanimous, meaning cowardly, goes back hundreds of years before the first uses of pussy for either cats or women. Before that word was even used though, the root word pusillus literally meant small or weak, which makes perfect sense for the usage of calling someone a "pussy" today.
Honestly, pussy isn't really a word that I use much at all, in any context. The reason that I wrote this is because I get tired of seeing people not only misuse the English language, but project their misuse onto others, and often even head towards violence because of their own misunderstanding.
As it turns out, the only use of the word pussy that could realistically be considered sexist would be those who use it to describe a woman's genitalia, as the term is derogatory at its base.
Hope you learned something new here, or at least got something to think about :-) Next time, we'll be talking about the word "Should", another spell that most cast accidentally & incorrectly.
---
Image Sources
Let's Talk
Pussy
Etymology
Pusillanimous
---
---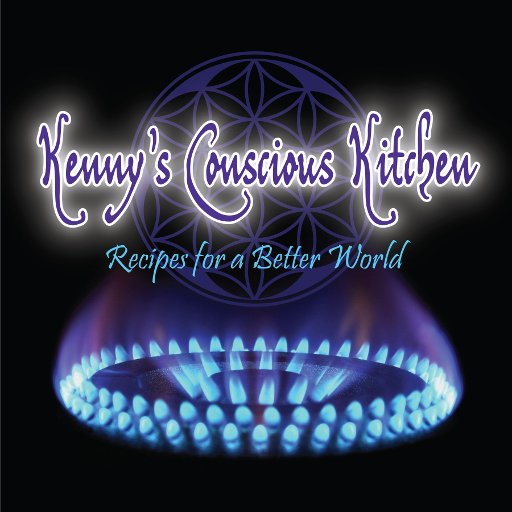 ---
---
If you enjoyed this, you may enjoy some of these highlights of my blog:
"Greatest Hits/Table of Contents" of my first 2 years on Steemit
You've Created Your Steemit Account and You're Ready to Get Started... What Now? [New Steemians Start-Up Guide]
The Status, Vision, and Needs of Real Life: The Role-Playing Game
The 8 Pillars of TribeSteemUp
---
---