Hi Steemit family!
Great golden bamboo lemur
Today I bring you a publication dedicated to other lost slaves of animal evolution and that today is under threat of extinction, science still debates the relationship that these mammals have with apes, it is the great golden bamboo lemur. Come with me to learn more about this noble species.
source
Its scientific name is Hapalemur aureus is more related to the lemurs, in fact, it belongs to this great family, but it is also part simian or prosimian in scientific terms it is an endemic species of the island of Madagascar. It is one of the largest of its kind and can reach a maximum weight of 2 kilograms with about 30 centimeters in length, not including the tail that usually in lemurs can exceed the amount in size, only the tail can measure a maximum of 45 centimeters.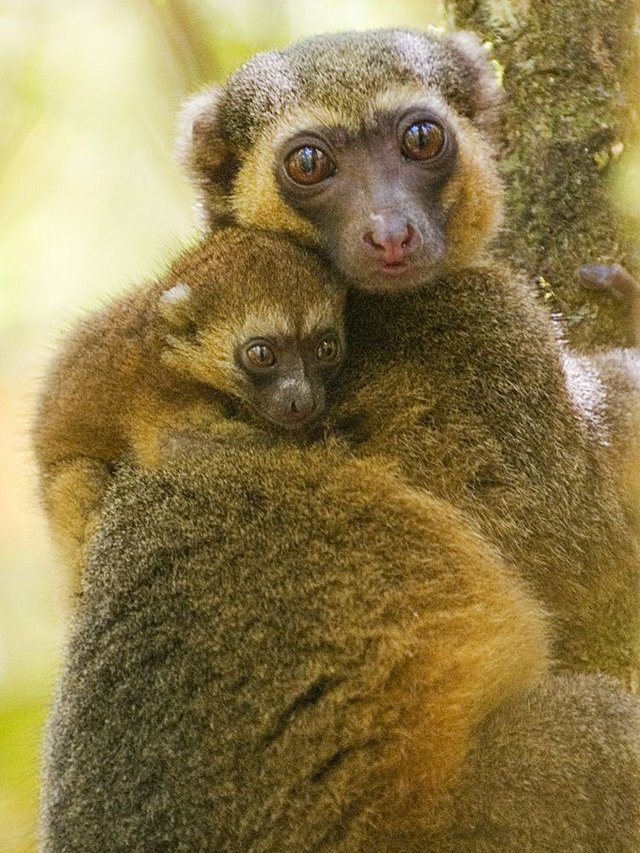 source
His beautiful golden coat is exquisite to look at and is present throughout his body, there is no sexual dimorphism between loving species so according to the medical examination can determine their sex or in a natural state to see one of the specimens with offspring. Their diet is based mainly on the intake of bamboo, although they also tend to eat other plant species but does not exceed 10 percent of total intake, its evolution has made it strong tolerating the cyanide that contains bamboo, also have powerful teeth to chew the buds of hardness in bamboo.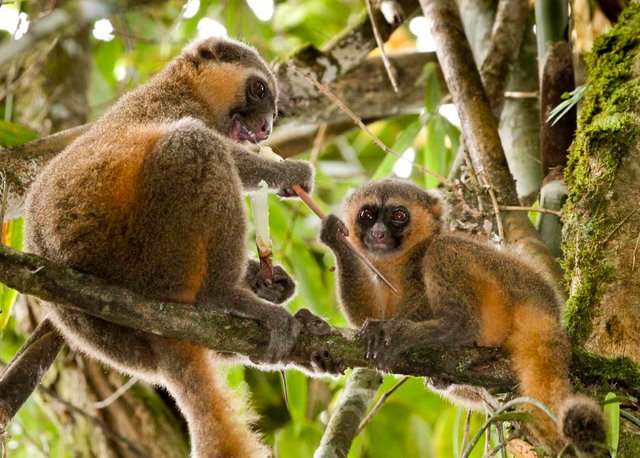 source
Its behavior is totally diurnal so it is spent in the trees eating throughout the day and sleeping at night. They live in small groups in comparison with other lemurs or primates, confirmed by a maximum of 8 individuals the lemurs of the bamboo are monogamous, therefore the natural maximum is not fulfilled where the male is the dominant group. One of the main problems with respect to their threat of extinction is that they have only 1 brood a year with a gestation period of 138 days, the brood once it reaches the world will only be with the mother for a period of 2 weeks and in only 3 years of age although they are not adults, they are totally independent.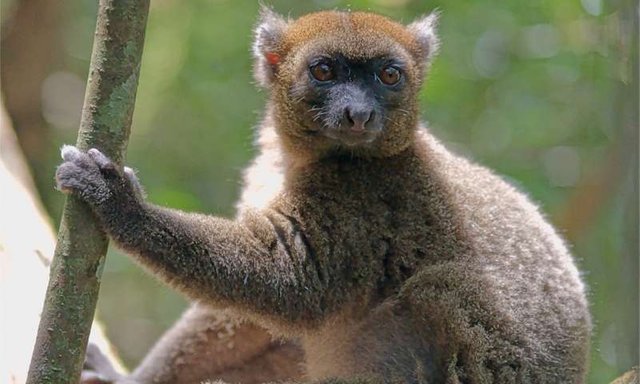 source
Currently, its population does not exceed 2000 lemurs of bamboo, and since 2012 was declared an animal critically endangered, the interference of man generating crops, in addition to the feeling of bamboo forests that is its main source of food has made the lemur gradually disappear. A fact that affects it to a lesser extent is its hunting for the consumption of its meat.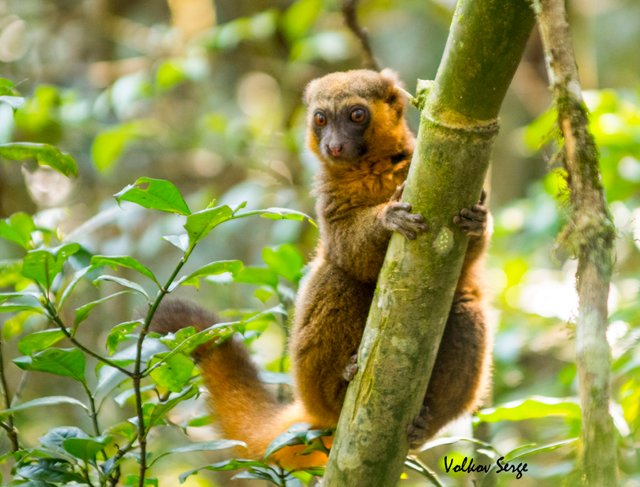 source
According to scientific studies lemurs are the oldest species, I dare not call it primate because it really is not, keeps a certain kinship its genetic history goes back to hundreds of thousands of years where lemurs once belonged to another branch of mammals, that when we laid eggs, and then ended up being the branch of the same family of platypus, today is a living species of its kind problem, and since the '80s has been ending with its existence thanks to the denial of man in his habitat.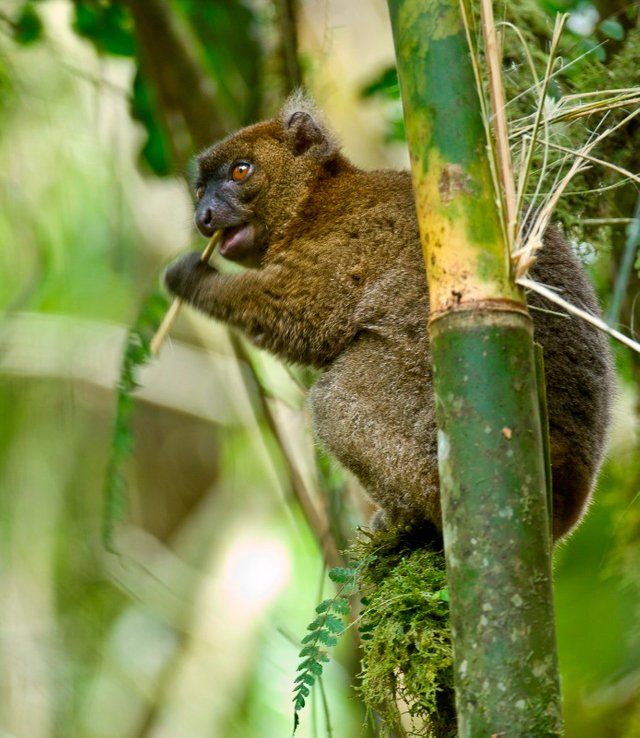 source
Formerly this species was terrestrial and did not eat bamboo, and it is believed that it was present in all parts of the island of Madagascar, but the constant stalking of settlers and native inhabitants has made the lemur in all its presentations look for new places to survive, currently there is no government regulation that prohibits the felling of forests that in turn our national parks.
source
Thank you for reading
---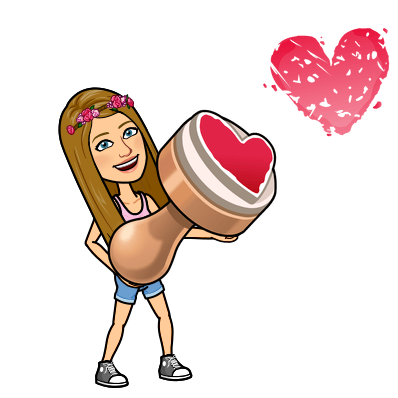 If you liked reading this article, feel free to FOLLOW ME, UPVOTE and RESTEEM! It's always appreciated =D. Thank you all for your support and see you soon for the news flamingirl's adventures!


Attention
This publication aims to provide educational and cultural content on the steemit platform, images downloaded from the Internet are the property of each artist or photographer, under no circumstances, this blog is commercially exploited with the sale of all or part of the material.