Well I must start this post by stating the fact that most of you probably don't even know where this country is on a map, I wouldn't blame you if that was the case since Latin America is irrelevant and not a zone that will ever be developed if the region doesn't stop Cultural Marxism from spreading to more institutions of society. Interestingly enough you can't find much information about this nation on the internet, which probably means that something isn´t right. Thinking about the corruption rates and the fact that you can't even find pictures of public orphanages makes me think about the possibility of politicians/crooks stealing taxed/stolen money to use it for their own personal interests. A detail of the UNICEF (United Nations Children's Fund) report that sparked curiosity in me is the fact that it was so short and hasn't been updated in a long time. I expect the worst to be going own behind walls of these public facilites for that reason, that includes sexual, physical and psychological abuse. Take this post with a grain of salt since this is speculation for now, but you can't either prove me right or wrong since well the information just isn't out there for some reason.
In conclusion this is an incredibly weird mystery that probably has an answer that is not pleasing to find. Indeed I expect human and organ trafficking to be common practices in Latin American public orphanages due to the evidence that proves me right and the fact that the region is incredibly corrupt when it comes to government "services" in general. I will go to sleep now since well I have to wake up at 5 AM tomorrow and I need to get some things done quickly for college and my job. I hope that you are having a great day or night depending where you are at and that you enjoyed reading my post. Leave your "conspiracy theories" down below about what you think may be going on with this specific situation. Well that's all, I love you all... I'm out. PEACE, LOVE AND ANARCHY!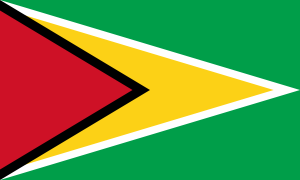 Sources:
https://tradingeconomics.com/guyana/corruption-rank
https://www.transparency.org/country/GUY
https://www.u4.no/publications/overview-of-corruption-and-anti-corruption-in-guyana-with-reference-to-natural-resource-sectors/
https://www.unicef.org/guyana/
I love you all, I'm out/cambio y fuera... Addio/do pobachennya/do svidaniya, bis später!
Follow my girlfriend: @mama.anarchy
Follow my friend: @capitalist.chile
Follow this account if you care about children: @familyprotection
Follow my friend on BitChute: https://www.bitchute.com/channel/9daUy5eSfrgL/
To contact me use this email: [email protected]
If you wish to contribute to see more content like this donate here:
Bitcoin (BTC) wallet:
14tSr1VsRkceXAT5vuLtY7LkgwjLYAgHjL
Ethereum (ETH) wallet:
0xbFd72E84580E2f8F95F0EA8E646FE37531Ea0B55
Dogecoin (DOGE) wallet:
DCUwsrUkNSxhagVaxRhE7ZKSw2Xkz6fDDy
Bitcoin Cash (BCH) wallet:
qq42x2ntd5mel9zcyzy6exaf3ut8vsh4dct390a4w0
Stellar wallet (XLM):
GDXUW5GSOVGLNB5FVCTAXN7ABZGF227YVZMZV2UFE45NXI4F7M5B4JDV
Sending some Steem to this account also helps obviously!
Royalty free pictures (The ones I use): https://www.pexels.com/