Golden statue of God
in my country,
The statue of the god often uses golden colour.
Gold represents supremacy,
In ancient times, gold was the color that gods and emperors could use.
of course,
Some statues are really use gold to make,
Some are gold-plated.
but
My the photo, he is just golden, he did not use any gold.
This statue is a common decoration for the store.
He can let you make many fortune!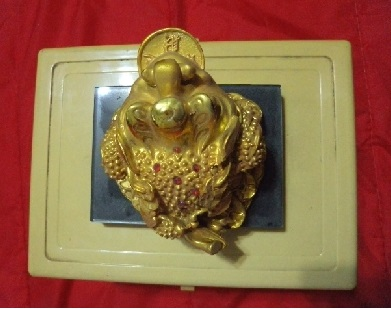 金色的神像
在我的國家
神明的雕像常使用金色
金色代表著至高無上
在古代,金色是神明和皇帝才可以使用的顏色
當然
有的雕像是真的黃金所打照的
有的是表面鍍金
有的是用整塊的黃金
不過
我這照片,他就只是金色的而已,他沒有使用任何的黃金
這雕像是店家常用的擺飾
他可以招財進寶