Harvesting and Foraging Some Less Common Foods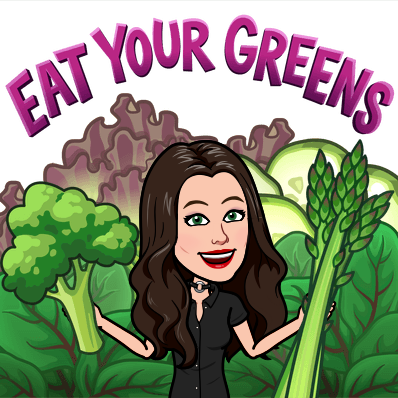 This has certainly been a busy week on the farm as this is the start of the season where everything happens at once. Up to this point I have already had my hands full with caring for the various animals on the farm as well as plant propagation consignments, but now comes the time that new crops can be planted, while harvesting from existing garden crops becomes a time sensitive issue. Also foraging some plants that are coming in season now is also on a short time window.
But as the saying goes YOU HAVE TO FILL YOUR BUCKETS WHILE ITS RAINING
So this coming week I will be busy making anything from pickles to jams in an effort to preserve as much of the natural spoils as I possibly can.
But I wanted to share some of the unusual things that I have either harvested or foraged this past week before I start with that.
One of the things that I gathered was the giant lima beans, these lovely mosaic beans are the product of some plants I have been nurturing throughout the draught, and although the harvest this year has not been as plentiful as I would have liked to see, I remain grateful for what I got.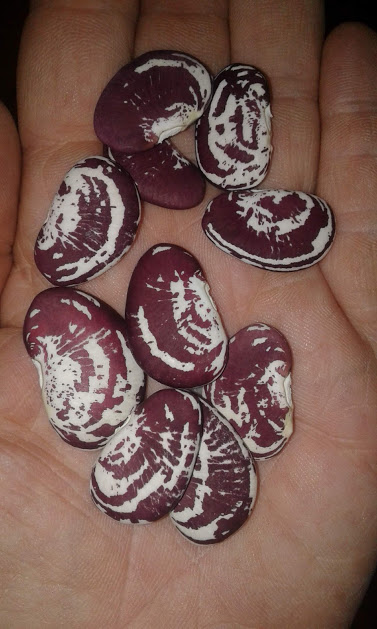 The Giant Lima beans are a delicious attribute to stews or even bean salads, it stems from a creeper bean that can be planted in full sun and left to creep up against a trellis or even a tree. Once the bean pods are matured, they dry on the plant and is then ready to be harvested. Once cooked they have an amazing 'meaty' taste to them, and they are crammed full of beneficial nutrients.
I am looking forward to planting the next generation of beans, and preparing what is left for a hearty meal.
---
Another great harvest for this year was the Pachira nuts.
Before we knew of the spoils that would follow, we planted a few 'money trees' a couple of years back, and much later did we find out that the nuts that the tree produces are in fact edible - and delicious a that.
The wonderful thing is that the money tree turns out to be a down right hardy plant, and it is so easy to grow, and needs no care whatsoever. Miraculously all the money tree plants survived the strenuous draught of the past few years, and still managed to give us a decent amount of nuts. This coming week I will be processing some of these nuts into a nut butter, roasting some for healthy 'tv snacks' but also leaving a few to be eaten raw.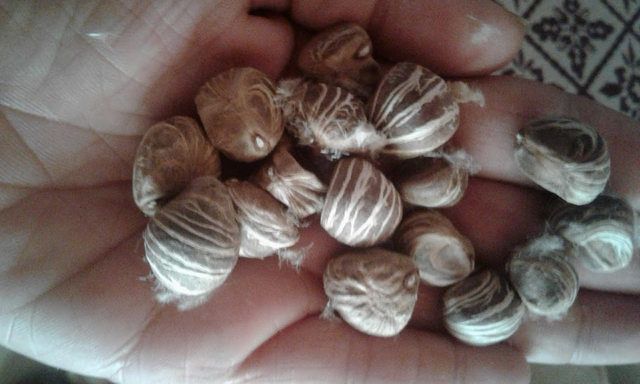 ---
And then there were Dragon fruit.
This is another amazingly resilient plant that grows wild on the farm and more importantly managed to survived despite the draught and still gave an abundance of fruit. The fruit this year is slightly smaller than usual and not quite as flavourful as they normally are. None the less I have harvested what I could, and I will be working them into jams as well as jellies soon.
I have also taken some cuttings from the stronger plants and I am propagating new plants from them as we speak to replenish some of the plants that ended up not making it to the end of this year. Soon these cactuses will be ready to be distributed back into the 'not so cultivated section of the farm to thrive for years to come, and hopefully we will continue having a yummy yearly foraging spree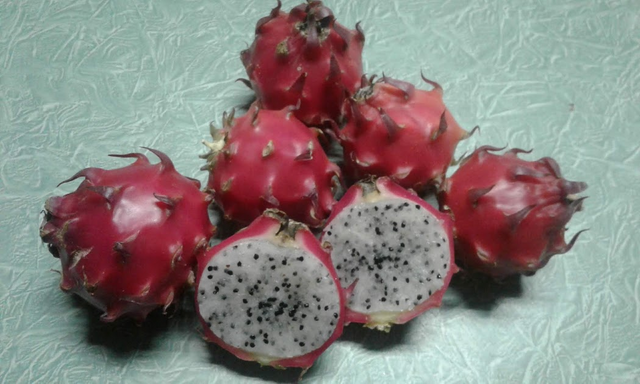 ---
Foraging some indigenous fruits.
This certainly has to be one of my favourite when it comes to indigenous fruits of South Africa - The Maroela
As far as the bush-veld goes the maroela is certainly one fruit that is well preceded by its reputation. Its one claim to fame is that it can only ripen once the tree has weaned the fruit, and then shortly after ripening on the ground these fruits starts fermenting naturally, and there has been numerous viral youtube videos of animals getting drunk off the fruit from this tree. It is this very fact that makes this fruit great for making a naturally fermented fruit beer from (Very popular amongst the locals)
But that is not the only alcoholic field that these fruit specialise in, they are also used to make the popular and highly sought after Amarula cream liqueur from.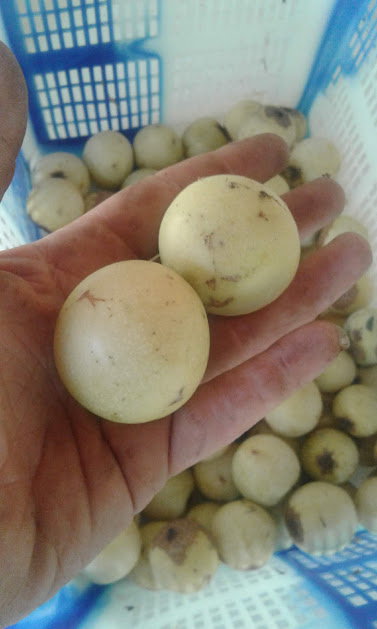 The first few batches that I have harvested will be transformed into jams and jellies, and after that I will be making some fruit beer, as well as my own rendition of the famous amarula cream liqueur.
I am looking forward to sharing these processes and many more with you throughout the upcoming weeks.
Until then - Happy harvesting!