PLAY TO EARN ANNOUNCEMENT
https://medium.com/@immutable/play-to-earn-announcement-22b1012b90f7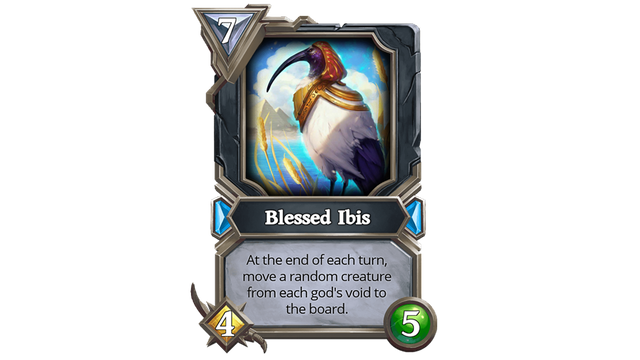 Sounds awefully like DEC or something along those lines:
'Earn Flux" "play to earn is a disruptive model where players can earn items with real-world value just by playing the game".
"Each time you level up, you will receive a pack of Plain core cards. Using a special resource called flux (more on this in an upcoming release) you can fuse 2 copies of the same Plain card to create a fully tradable Meteorite card".
Ibis rewards:
1x Meteorite copies at level 25
2x Meteorite copies at level 50
3x Meteorite copies at level 100
2x Meteorite copies and 1x Shadow copy at level 150
3x Shadow copies at level 200
2x Shadow copies and 1 Gold copy at level 300
3x Gold Copies at level 400
2x Diamond copies at level 500
Players need to have their wallet linked in order to receive the Ibis. There is currently no timeline on its distribution