I have been playing Gds Unchained on and off lately. I don't do very well with Constructed Weekend Card events. Perhaps the reason is my cards just are not powerful enough! I was telling everyone to get in early and get those Genesis cards! Why? Well for one, it was free Ethereum if you won and cashed in your tokens.
You could have also taken the route I took and spent that Ethereum on Genesis packs. Perhaps you would have thought it is a waste of money as I am just cashing in my earnings.. well Genesis packs like any card packs has doubles. Once the marketplace hits; those rare Genesis pack doubles will go onto the marketplace. I could either buy more cards and become more powerful.. or again cash out.
The token / crypto sphere is still full of ups and downs and we never know when the boom or crash will happen. As I don't have thousands invested in this arena, I generally choose to park whatever crypto I have got. I certainly re-invest it.
Checking out the announcements on Discord I was given the following link:
https://blog.godsunchained.com/2019/11/18/marketplace-preview/
"From launch day there will be a new "Market" icon in the main navigation bar. The Marketplace will be where you go to freely browse and buy cards."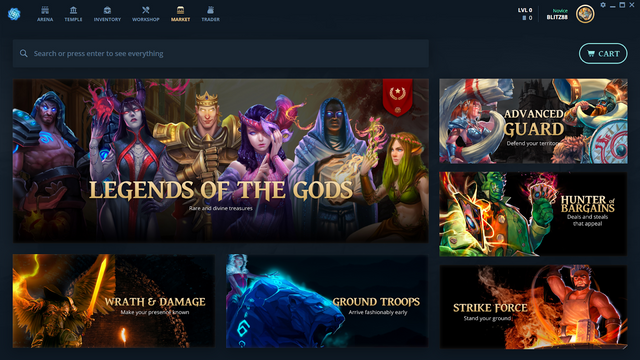 The marketplace for trading is what I will be seeking. I have a few cards in mind I will be addingto my portfolio. Hopefully those duplicate Genesis cards will give me enough Ethereum to park back into the game and finally get those cards I often get pummeled by.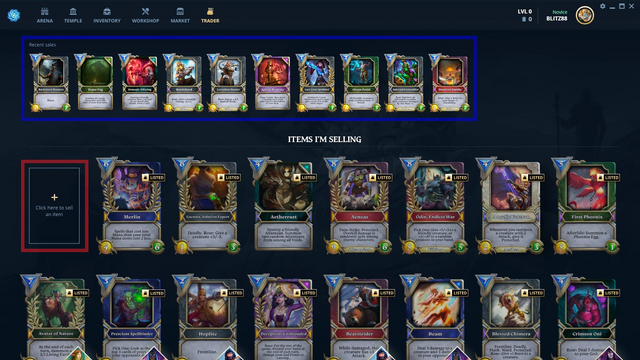 Whether or not this game takes off it was my first avenue into card games and blockchain. Perhaps the best strategy would be to wait for more on-boarding and then sell my Genesis cards.. but I do love the game and wish to compete at a higher level. Capitalistic economics at it's best! Play to win, and pay to advance!