English
2 rockets of
unknown origin
got fired at Tel Aviv. The Iron dome missile defence of Israel shot down those rockets. No one was scared people are so chill because there is no threat due to the iron dome.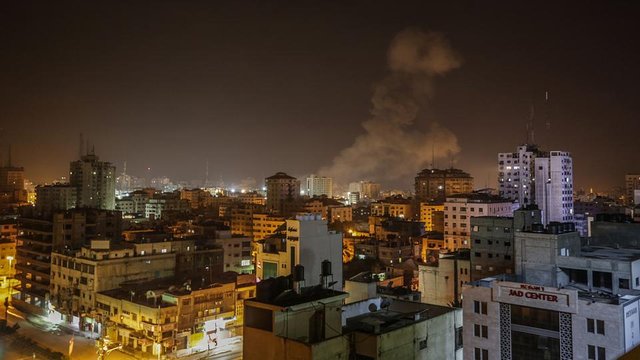 source
as a response Israel is shooting down with its Rockets hundreds of targets.
This is just sickening. For what we know it might be Israel themselves shooting the 2 rockets as an excuse to kill more innocent Palestinians.
Join the BDS movement to peacefully protest against such wrong doings. It is simple, just don't buy products that come from Israel or finance Israels wrong doings. It is necessary to protest peacefully, as we do not want to promote more bloodshed.
Deutsch
2 Racketen von
unbekannter Herkunft
wurden auf Tel Aviv geschossen. Das Iron dome Racketenabwehrsystem von Israel hat diese Racketen abgewehrt. Kaum war da jeh angst wegen den Angriff da der Iron dome stehts Racketen abwehrt.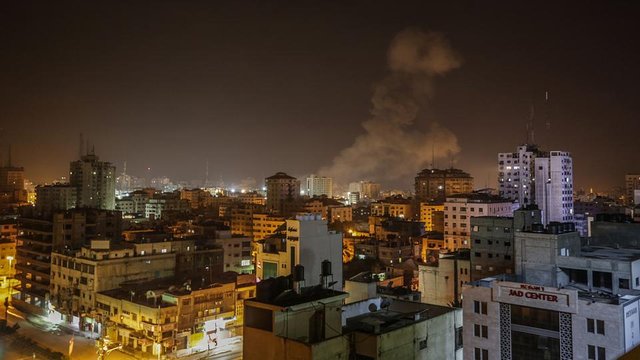 source
Als antwort schossen Israel hunderte Ziele ab mit ihren Racketen und Drohnen.
Das macht einen nur krank! So viel wir wissen kann es sein das sogar Israel selber die 2 Racketen am anfang schoss um ein Ausrede zu haben Palestinaenser zu toeten. Nicht einmal ein Schaden wurde durch die angreifenden Racketen angerichtet, trotzdem bestehen sie darauf hunderte zu toeten.
Tritt der BDS bewegung bei um gegen solch Reuetaten friedlich zu protestieren. Dies kann man ganz leicht tun in dem man keine Israelische Produkte kauft und keine Produkte die Israel finanzieren. Es ist wichtig diesen Protest friedlich zu machen da wir keine Gewalt mehr brauchen.
If you have some interest in Palestines history and news, @nourtawfiq has been posting several articles about Palestine.